WEDNESDAY
ROCK
SURFER JOE Lorenzo Valdambrini a.k.a. Surfer Joe is shredding his way down the West Coast this October. Hailing from Livorno, Italy, the guitarist follows his love for the springy reverb and sunny tones of classic surf rock the way surfers chase perfect waves. Through hundreds of performances around the world both solo and with his former band Wadadli Riders, he has built a reputation as the unofficial "international surf music ambassador." When he's not splashing crowds with sound waves, Surfer Joe runs a retro American style diner in his hometown in Italy and co-organizes the annual Surfer Joe Summer Festival. ADDIE MAHMASSANI
INFO: 8:05pm, The Crépe Place, 1134 Soquel Ave, Santa Cruz. $. 429-6994.
THURSDAY

JAZZ
JOHN ESCREET TRIO British-born pianist and composer John Escreet apparently doesn't believe in limiting himself to any particular style of music. He made his recording debut with a three-part avant garde suite, went on to play with free-improv saxophonist Evan Parker, and also delved into electronic music. He's also worked as a sideman with NYC jazz explorers like saxophonist David Binney and drummer Antonio Sanchez. Last year he made his first trio recording, Seismic Shift, with a new rhythm section of bassist Eric Revis and drummer Damion Reid. It's more conventional trio music, minus the electronic tools he's experimented with on past recordings. DAN EMERSON
INFO: 7pm, Kuumbwa Jazz Center, 320-2 Cedar St. $31.50/adv, $36.75/door, $18.50. 427-2227
ROCK
BLACK ENDS Never heard of gunk pop? You will soon when the originators of the genre, Black Ends, bring their mesmerizing songs to the Blue Lagoon. Formed in 2019, this three piece is rewriting the Seattle sound with their own twist on punk, pop and grunge. This Black, queer-fronted band combines off-beat melodies, equally unnerving as they are catchy, with lyrics about, sexism, racism, depression and more. It's not punk. It's not grunge. It's not indie or art rock. But somehow they manage to incorporate the best of all these genres for a sound that really, truly, is all their own. MAT WEIR
INFO: 9pm, The Blue Lagoon, 923 Pacific Ave., Santa Cruz. $10. 423-7117.
FRIDAY
COMEDY
CASEY FREY Casey Frey spread across the Internet like wildfire in 2019 when he posted a video of himself chopping wood and dancing to the song "GOMF" by DVBBS. In fact, as fans know, Frey plays multiple absurd characters in the viral clip, including the judgmental one who declares, "Ur dumb." The ensuing dance moves spawned a million reaction memes, led to a role for Frey in the band's official music video for the song and had a moment as a pandemic dance trend on TikTok. Where does a goofball dancer turned digital sensation take his art? To the stage, naturally. AM
INFO: 8pm, Rio Theatre, 1205 Soquel Ave, Santa Cruz. $32. 423-8209.
INDIE
KING TUFF Devotees of Sub Pop Records and indie darling Angel Olsen alike will recognize the name King Tuff; he's signed to the former and touring with the latter, but he'll be performing solo at this show. He plays psychedelic rock with lyrics in the vein of Devendra Banhart and a sound that evokes a place where the past crashes against the future. There is a tinge of British Invasion, mixed with the mellow grooves of 1970's AM radio hits, but the sunshine-y melodies of his songs contain multitudes. It's a little bit rock, a little bit punk, a little bit modern weirdo, and somehow it all works. JESSICA IRISH
INFO: 8pm, Felton Music Hall, 6275 Highway 9, Felton. $22/adv., $27/door. 704-7113.
SATURDAY
ROCK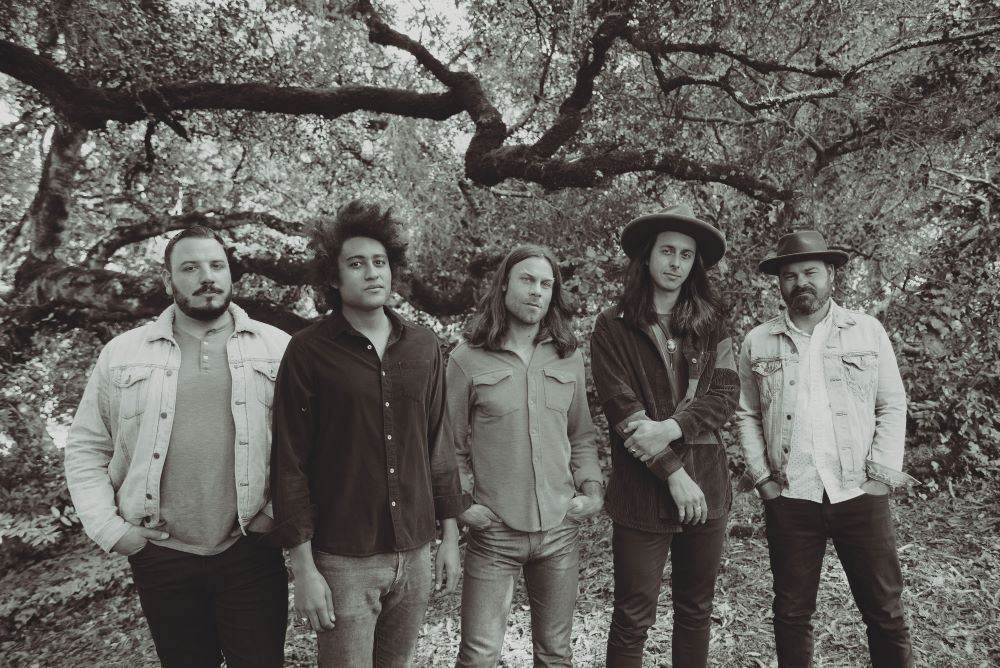 COFFIS BROTHERS It's hard to believe six years have passed since Tom Petty died unexpectedly from an accidental overdose. The rock 'n roll troubadour–along with his band The Heartbreakers–wrote some of the biggest classic rock hits of the past 50 years and cemented himself in the history of American rock alongside Bruce Springsteen, Bob Dylan and others. Local mountain rockers The Coffis Brothers know this and to prove it they're playing a two night gig at the Kuumbwa Jazz Center with an arsenal of Petty hits and–most likely–a deep cut or two. On Saturday they will be joined by Laura T. Lewis and on Sunday Alice Howe and Freebo will grace the stage. MW
INFO: 7:30pm, Kuumbwa Jazz Center, 320 2-Cedar St., Santa Cruz. $30. 427-2227.
SUNDAY
COUNTRY
PATTY GRIFFIN & HAYES CARLL Santa Cruz favorites Patty Griffin and Hayes Carll are back for a co-headlining tour! It'll be a night of music and storytelling from these two performers, who have been friends and collaborators for many years. For those who don't know: Griffin's music is moving alt-country, guaranteed to appeal to fans of Emmylou Harris and Alison Krauss. Her songs are hearty, melodious, and mournful, while Snider's are playful and conversational. Tood Snider, who was supposed to be on the show, had to cancel for health issues. Carll plays fun rock and tells stories. .The two of them together will surely be a joyful affair. JI
INFO: 8pm, Rio Theatre, 1205 Soquel Ave, Santa Cruz. $60. 423-1854.
METAL
POWERMAN 5000 While Millennials (guilty) will remember the dystopian sci-fi metal act from their 1999 album, Tonight The Stars Revolt! with hits, "When Worlds Collide," "Nobody's Real," and "Supernova Goes Pop," the band actually started in 1991, making the band almost as old as some of its fans. Eleven albums later and Powerman 5000 is still fronted by the distinct voice of Spider One (Rob Zombie's younger brother) raining cyber-punk doom on welcoming ears. This will be a great night to relive memories and make some new ones, just remember to hydrate and take some aspirin before bed to help the back ache in the morning. MW
INFO: 8pm, Catalyst, 1011 Pacific Ave., Santa Cruz. $25/adv, $30/door. 713-5492.
TUESDAY
BLUES
CAROLYN WONDERLAND With 2021's Tempting Fate, Texas blues virtuoso Carolyn Wonderland officially joined Alligator Records as the iconic Chicago label's first female guitarist in its fifty-year history. Upon the album's release, she said, "I got to record a dream list of songs and play with a dream list of people." In addition to five originals—including a love song to her boots called "Texas Girl and Her Boots"—the milestone release features a full-throttle rendition of "Loser" by the Grateful Dead and a duet with Jimmie Dale Gilmore for "It Takes A Lot To Laugh, It Takes A Train To Cry" by Bob Dylan. AM INFO: 8pm, Moe's Alley, 1535 Commercial Way, Santa Cruz. $20/adv, $25/door. 479-1854.