WATSONVILLE—Two men were shot five hours apart in reportedly unrelated incidents on the outskirts of Watsonville on June 23, and multiple suspects remain at large.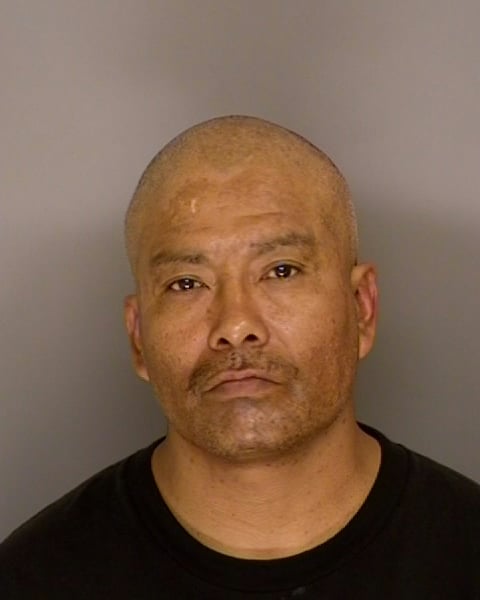 Santa Cruz County Sheriff's Office spokeswoman Ashley Keehn on June 24 said deputies are searching for 47-year-old Edgar Ayala, the suspect in the second shooting, which happened shortly before midnight. Ayala is considered armed and dangerous, Keehn said.
The Sheriff's Office on June 25 also said it is asking for the public's help in identifying the suspects in the first shooting. Keehn said that multiple people were driving in a black or dark-colored truck eastbound on Highway 129 when they shot a man.
In the initial incident, Keehn said a man was shot just after 6pm on the 1400 block of Riverside Road by Murphy Crossing in a strawberry field. Emergency workers reported him being shot once in the back and twice in the legs.
A rescue helicopter landed on Riverside Road and flew the victim to an out-of-county trauma center. He is expected to survive his injuries, Keehn said.

Then, at 11:45pm, Sheriff's deputies received a report of a man that was stabbed at the corner of Blackburn Street at Riverside Road. Emergency workers were unable to find a victim. But a short while later they were alerted that a man showed up at the Watsonville Community Hospital emergency room with a gunshot wound, Keehn said.
That's when deputies suspected Ayala, the alleged shooter, may have fled to an RV at a home on the 100 block of Riverside Road near the reported incident. Keehn said deputies shut down Riverside Road between Blackburn Street and Lakeview Drive throughout the night to preserve a crime scene, and to secure the area where Ayala could be hiding.
By 5:30am on June 24, heavily-armed deputies flocked to the area across the street from the Watsonville Buddhist Temple where they set up a staging area. The Sheriff's Office deployed its SWAT team and was supported by a BearCat armored vehicle from Santa Cruz police.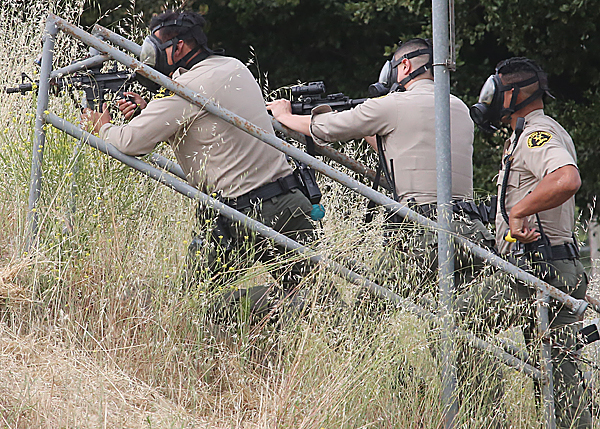 Deputies from a negotiation team used a loudspeaker system to bellow numerous announcements for anyone on the property to come out unarmed. Deputies also deployed a K9 and two drones for overhead photography.
Keehn said that after deputies moved in on the property and approached the RV around 10am they learned no one was inside.
Traffic was rerouted around the area as a flood of early morning workers navigated around the situation, many of them field workers heading off to work in nearby fields. A river of traffic filed through Bay Village and into Pajaro Village on alternate routes. Watsonville police and a crew from Caltrans aided with traffic control.
---
Anyone with information on either shooting is asked to contact the Sheriff's Office dispatch at 831-471-1121