WATSONVILLE—A new outdoor mural is taking shape thanks to three local artists and the backing of a business owner at the heavily traveled intersection of East Lake Avenue and Brennan Street.
Jessica Carrasco, Mateo Gonzalez (aka Primo) and Paul De Worken started work on the massive three-panel wall of Laundry Day laundromat this week. Using a slide projector, a generator and a long-handled paintbrush, they outlined the wall at night. As the week progressed the artists worked atop a scissor lift filling in the colors.
"This is my first mural," Carrasco said. "I'm so excited to see it coming together. I just never thought I'd be part of something like this: I'm a new artist. Paul has been such a great mentor. We have people stop by, friends, family and strangers that comment and share ideas."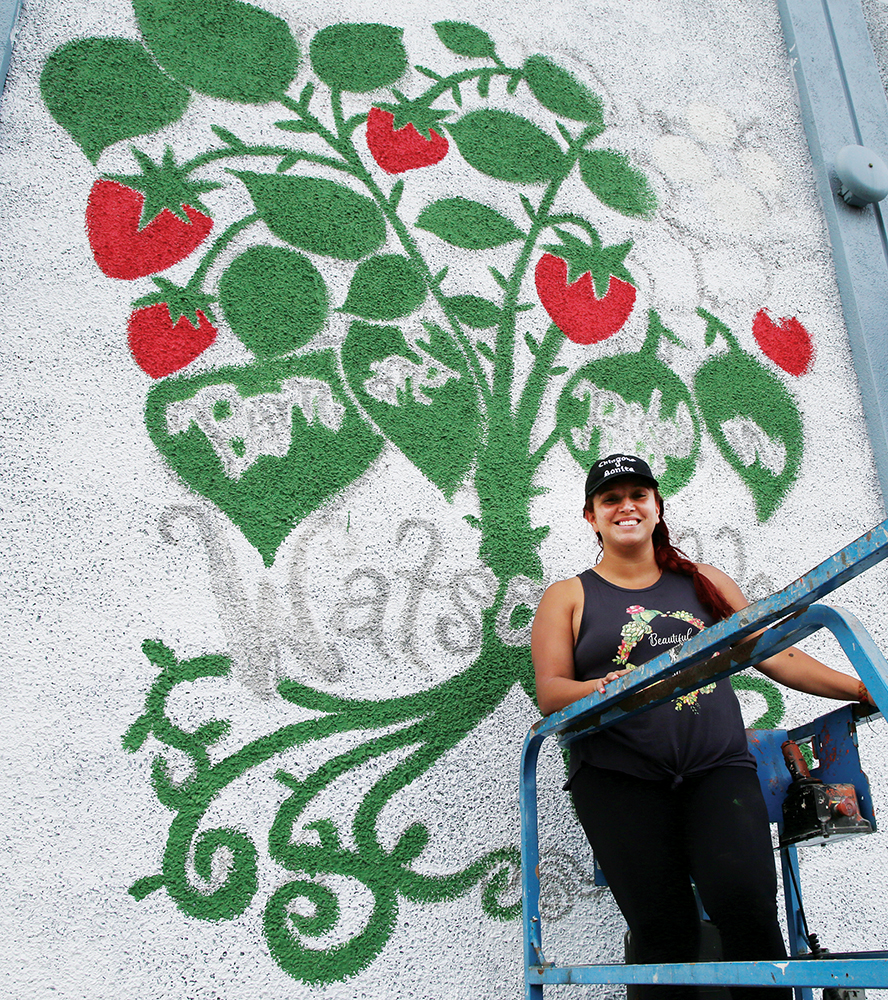 De Worken said the mural design not only celebrates one of Watsonville's cash crops—strawberries—but also the culture of the farming that revolves around the colorful berries.
"We've got a lot of talent in Watsonville and a lot of talent going into this mural," he said. "It should take about two weeks to complete. I just hope it all comes together in time for the Strawberry Festival."

Laundry Day owner Dai Truong said he has been working with De Worken over the past year on the mural concept.
"I feel super excited about the mural," he said. "It's one way to celebrate the soul of the community. It's the perfect canvas and it offers great visibility for our residents and visitors."
Gonzalez, who runs his own business, Primo's Custom Airbrush & Pinstriping, said he was thrilled to be part of such a significant project.
"It feels really good to be able to share my original design," he said. "This is a big deal for me. Paul has been so encouraging. My design comes from a sticker I designed."
Talks are also underway for a much larger mural on the rear wall of the business, Truong said.