EDITOR'S NOTE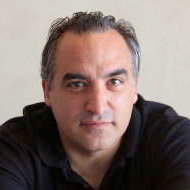 Though I'm thankful we were able to keep Santa Cruz Restaurant Week going through the first two years of the pandemic (Oct. 19-25 this year, mark your calendar!), it's been a long time since we had a Food and Drink Issue covering the foodie and bar scene. Hopefully, our stories in this issue will not only whet your appetite, but also give you some hope for the dining and imbibing scene around here. One thing about the trends in that scene is they are sometimes circular in nature, which Christina Waters covers in her article about the revival of classic cocktails, and the interesting takes on retro drinks that can be found locally. She also writes about the opening of the new Vamonos, as Abbott Square continues to draw locals back (and sometimes gets pre-pandemic packed on weekend nights). Meanwhile, Liza Monroy reports on the push for plant-based meals at California schools, and what it means for us and our kids here in Santa Cruz County. Andrew Steingrube seeks out the flavors of Southeast Asia in Capitola, and—after a look at the biggest food, wine and beer events yet to come in 2022—offers something sweet for this issue's dessert. Dig in!
STEVE PALOPOLI | EDITOR-IN-CHIEF
---
ONLINE COMMENTS
Re: Empty Home Tax
The vacancy numbers of 9.5% stated by the Empty Home Tax are greatly exaggerated. There is no way one in 10 homes in the city is vacant. Local, more reliable data indicates maybe 1.2-2% vacancy at most. The EHT does not tax vacation homes or parcels of land. It won't improve the housing situation one bit, but will likely cost the city taxpayers money every year. Ridiculous!
— Steve
Re: Measure F
The City has its head in the sand. Resident taxpayers sent a message and the city manager rather spectacularly misses it, and is nearly Orwellian in the process. (The defeat is really a win?) How sad for all of us.
— Jane Becker
---
PHOTO CONTEST WINNER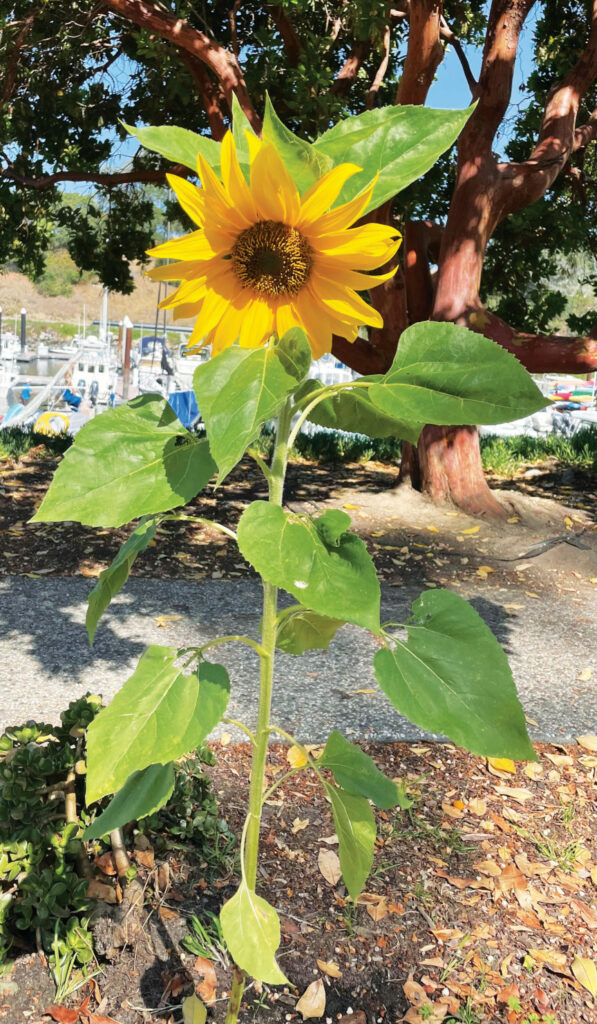 Submit to [email protected]. Include information (location, etc.) and your name. Photos may be cropped. Preferably, photos should be 4 inches by 4 inches and minimum 250dpi.
---
GOOD IDEA
E-BIKE TO WORK
Downtown Santa Cruz employees can now apply for up to $800 worth of e-bike rebates.The City of Santa Cruz is hoping to encourage more people to use bikes for transportation by offering two rebates for locals who enroll in the GO Santa Cruz program. There will be a $400 base rebate and an $800 income-qualified rebate for residents who commute on bikes downtown. Rebates are limited, so apply soon by filling out an application at: ecoact.org/ebike-rebate-application.
---
GOOD WORK
FEELING SCRAPPY
Santa Cruz residents will soon be separating food scraps from trash as the city rolls out its new Curbside Food Scrap Collection Program in an effort to reduce greenhouse gas emissions. Starting in August, the city will distribute pails for residents to toss food scraps into, which the city will collect on the same day as trash/recycling pickups. The city will turn the food scraps into animal feed and, one day, into energy at the Wastewater Treatment Facility. Learn more at: cityofsantacruz.com/foodwaste.
---
QUOTE OF THE WEEK
"No amount of physical contact could match the healing powers of a well-made cocktail."

— David Sedaris