Inside your loop pedal is a world that is entirely your creation; yes, sometimes you do get to be God.
Usually that means becoming a novelist, or inventing new math, or saying "yes-and" in improv, but digital technology has placed a record-and-overdub stomp box under the foot of every musician who dreams of a bigger sound, of layering soundtracks to create a world of their own making.
At Rick Walker's Live Looping Festival this weekend, there will be 35 acts and that means 35 completely unique experiments with loop pedals; be it a funk groove, a wind scape, a wall of orgasms, ten part harmony, or white noise from hell. What would it feel like to hear 99 strips of bacon dropped into a pan of hot grease at the same time? What will the artists at Rick Walker's looping festival ask us to feel?
"Looper pedals are devices that record parts of your performance and play them back for as long as you want them to," says the website Swamp Industries. "Most looping pedals now have the ability to record multiple layers on top of each other and some even give guitarists the option to add in."
Operating a loop pedal is intuitive; if you can tap your foot in time, you can stomp on the box on the first beat to start the recording. Another tap of the pedal will playback what you just recorded. Step on it a third time and you can record an overdub track.

You can keep adding overdubs until you reach white noise or pass out.
I pass out after way too much weed and way too many overdubs (I get loopy) with my guitar at high volume. In my own little world with my Boss RC-3 Loop Station and my guitar I sound like a band. I build funk grooves and rap at farmers markets. I have risen to the top of the bottom rung of show business.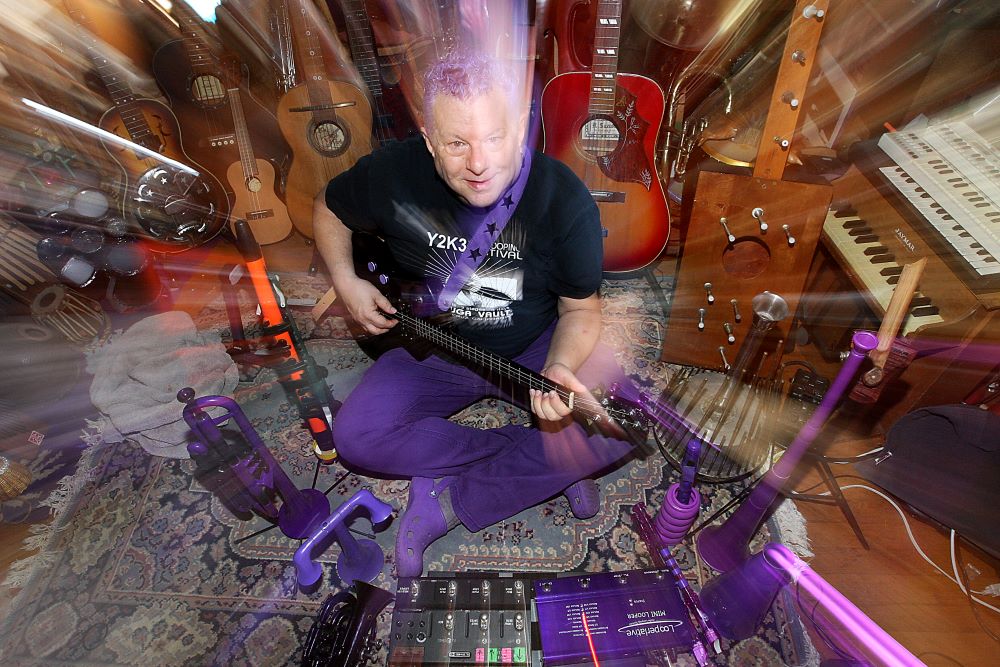 Victor Wooten Gets Loopy
Master of funk Victor Wooten sleeps with his basses and writes bass grooves with his looping pedal. His favorite quote is from poet Maya Angelou,
"People won't remember what you said, people won't remember what you did, they will remember how you made them feel."
In his book The Spirit of Music Wooten says, "If I can grab you with feeling, I got you, then I can make you listen. That's the power of playing simple and repetitive. By the third time through, you get it, and you're lost to the groove and we're off on our metaphysical, musical journey."
Wooten says repetition is how we live, "B. B. King played the same five notes for seventy years and changed the world. Repetition in music creates the feeling of wholeness, the feelings that make emotional engagement irresistible. My looping pedal is one of my favorite friends to jam with, because the looping pedal never gets tired. It never judges. If you didn't like the last line you recorded, you can erase it and re-record that line. You can explore this wild, wide realm of music in any way you want."
The Birth of the Loop
"Repetition is a form of change," says Brian Eno.
Looping was born from experiments on tape in the early 1950s. The name of this technique derives from its realization: to join the two ends of a tape to create a closed loop, without a beginning or end. Local guitarist and bandleader Rhan Wilson (Jazz The Dog) remembers his start.
"When I was 15, I had the original looper; it was called an Echoplex. It was literally a loop of tape, and I would play two chords on that looper and then practice over it for hours, practicing solos over the chord pattern." A drummer was walking by, stoned on LSD, and he was lured into Rhan's garage by his Echoplex and guitar, and they started playing together. Stories like this repeat in Santa Cruz over and over like an endless loop.
In the 1970s King Crimson founder Robert Fripp and master producer Brian Eno called their looping recordings Frippertronics. They taped and looped ambient sounds and recorded the 1973 album "No Pussyfooting," an experimental work where the artists recorded on one reel-to-reel recorder and recorded that recorder onto a second one, adding guitars, creating a dense ambient sound.
It was not a hit, to say the least, but like other records, like the Velvet Underground's debut, few bought it but thousands were inspired by it.
Frippertronics guitar looping master Michael Peters tells me he is looking for a new state of mind, a different sense of when time stops.
"It feels like everything is here and now, but stuff keeps developing anyway. I had a moment of realization when I saw how a fountain was standing still and moving at the same time. Computers let me experiment with searching for that clarity again."
Rick Walker's Live Looping Festival is the Space X of music.
Ringmaster Rick Walker
"It's a way for one person to make an awful lot of noise," says looping guru Robert Fripp of King Crimson.
Apart from all the pop, rock and funk of looping, there is a whole other universe of experimental looping, and that is what will go down at the Santa Cruz Actors' Theatre Friday, Nov. 3 through Sunday, Nov. 5.
This is Rick Walker's Y2K23 20th Anniversary International Live Looping Festival. It's live, nothing is pre-recorded. There is one thing that I can promise you about the festival performances: they will be like nothing you have ever heard before. It's live looping, the musical version of the improv actor's "yes-and."
Geekamighty! Is this eclectic, motley crew of nerds a cult? A subspecies? They all seem to know each other and support each other. They are not in it for the money, that is not possible. Maybe they're in it for the digital facilitation of deep emotions. Maybe this is how we fall in love with our AI.
I asked the festival producer and ringmaster Rick Walker,
"Who are you people?"
"I think we are cyclically rhythmical human beings." (Rick beats the microphone against his chest to simulate a heartbeat.)
"Lub-dub, lub-dub… and when you walk places… dup, dup, dup, dup. We are bipedal, our planet revolves every 24 hours. We mark our lives by our cyclical revolutions around our nearest star. If you look at all the dance music of the world, you have parts that are played cyclically, we are rhythm machines."
I agree, thanks to the Catholic Church, practicing the rhythm method has produced so many of us.
"But why looping?"
"I've always loved drum machines, sequences and computers, things that were rigid, and alien, and then do things with them that were really human. That's what brought me to looping. I have hosted 70 artists from 17 countries and
they are all really in love with live looping."
"Why did you name your festival the Y2K23 International Live Looping Festival?"
"I stole the name from Michael Peters. He made a project called MYY2k in the year 2000, making a separate audio recording every day for that entire year."
"How did you become a looping festival producer? How did you get into this game?"
"I was lonely. I wanted to meet other people who were excited about this new technology, which was really brand new and affordable. So, I started doing small live looping festivals in Big Sur, Monterey, Santa Cruz, San Jose, Menlo Park, Berkeley, Oakland, San Francisco. For a couple years I did that, I made these little festivals."
"What are we likely to see at the festival this year?"
"We are a live looping festival. We don't allow people to come in and just play loops and manipulate them like DJs. As a matter of fact, we're very strict about that. We don't let that happen.
"So, any loop you make, you have to make it in front of the public. You have to be a good musician; you can't just be pushing buttons.
"When you're a looper, you actually are doing real time composition extremely fast, improvising. It's the exact opposite of Schoenberg. You have people who are very conceptual, loopers who come to play in the festival are very intelligent.
Thirty-five artists are going to play this time. Every single one of them is different. The weekend nights I always save for the foreign artists because I want them to have the best slots. They're coming from far away, right?
"We have Friday and Saturday night and the Headliners concert on Sunday. And then on Saturday, I have a special event the whole afternoon, it's going to be a bass looping festival. Only bass players from 2 to 7 Saturday, including a lot of local loopers. It costs $25 a day to get in."
For more about Rick Walker, check out his Ted Talk: TEDxSantaCruz: Rick Walker – An Interactive Presentation of Live Audio/Visual Looping
Some of the Looping Festival Acts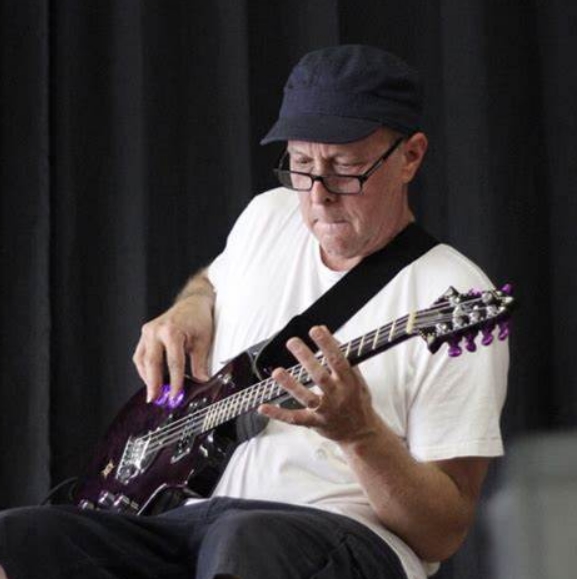 Bill Walker – bro on the show
Rick Walker says about his brother Bill, "He is a fantastic guitar player and has tremendous command of the technology, it's like a symphony using one guitar. He is a tech genius and also a great slide player; the combination is magical."
Bill Walker tells me, "Our live looping community is a diverse group of musicians, and what ties us together is this technology that we all use in different ways to extend our range to layer tracks. I've used a looping station in a duo that sounds like there are ten of us. I'm always creating loops and then stripping them away and then putting them back in."
He also uses a Looperalative, a machine invented and produced by Bob Amstadt, another performer in the festival. These guys are so connected, they invent tech for each other.
To see Bill Walker in action, go to: Bill Walker + Violoncheloops Live Improvisation at Y2K18 International Live Looping Festival.
Michael Peters, layering with rotating wheels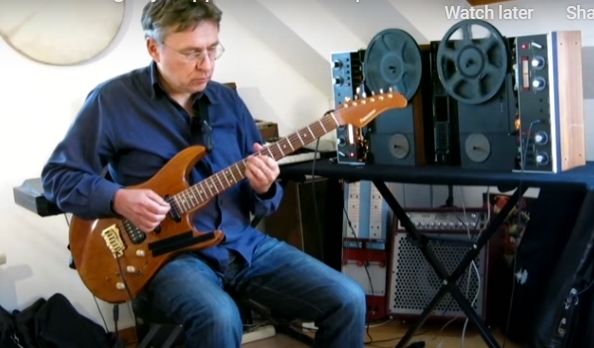 Playing deeply layered soundscapes, at times bluesy, at times Indian, Michael Peters has been looping even before there were loop pedals.
"I started experimenting with a "Frippertronics" setup around 1979, and used it on several live concerts. Eventually, like everyone else, I started to use the new analog, and later digital delays because they could create the same long delays without being as cumbersome and heavy as a pair of tape recorders. As wonderful as digital loop boxes are, the less-than-perfect sound of tapes seems warm and organic in comparison. In live situations, there is definitely something magical about the pair of rotating tape wheels. It creates a world, like sediments in geology, it contains some layers that are disappearing while new layers are being added."
You can read Michael's Looping History at: https://loopers-delight.com/history/history.html
Michael Frank, edgy to a point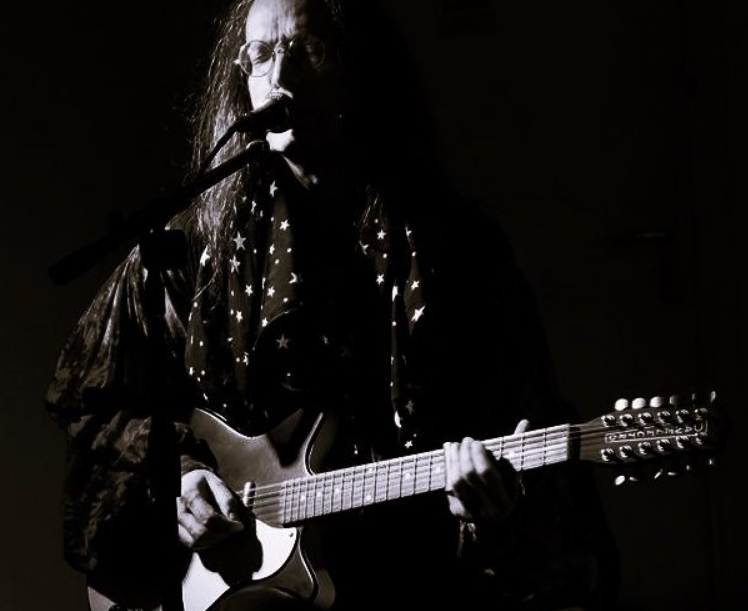 Michael Frank taps his fingertips in off-beat rhythms up and down the neck of his guitar, the rhythm counters the throb of electronic sounds, also made with effects on his guitar. The whole thing is like a meditation, a dark mantra perhaps. Frank, 66, was born in Gologne, founded the band The Absurd and has continually used loop pedals, playing at the first Cologne Livelooping Festival in 2008.
You can read more about Michael Frank at: https://www.y2kloopfest.com/2023/09/24/michael-frank
Joel Gilardini, not your father's Swiss watch, more doom-sludge with digital accuracy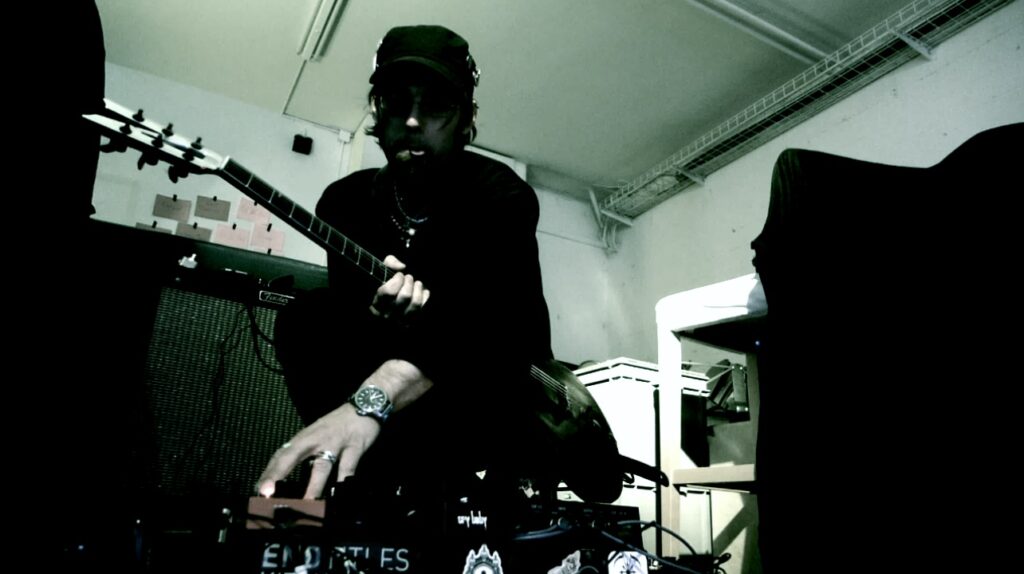 Rick Walker says he is most proud to bring Joel Gilardini to Santa Cruz, and calls him the leading expert in the loop relative world. Gilardini is an experimental guitarist and sound designer based in Zurich, Switzerland. He is the mastermind of the experimental-doom-sludge project The Land of the Snow.
Sludge metal is an extreme subgenre of heavy metal music that combines doom metal and hardcore punk. Joel is a member of the noise-industrial combos Mulo Muto and Psychic Drones.
You can learn more about Joel Gilardini at:
https://www.youtube.com/user/joelgilardini
Katie Martin, a woman of substance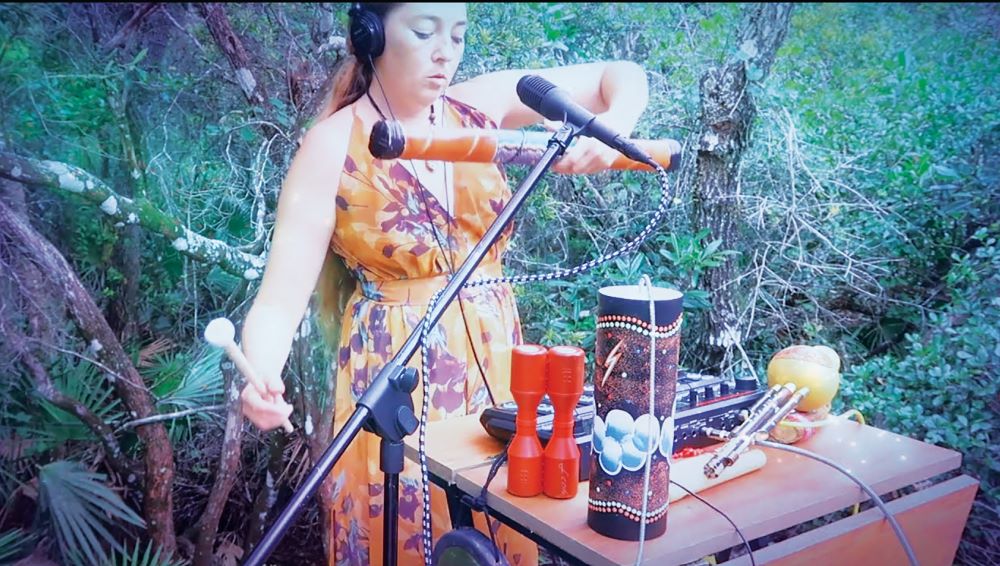 Katie Martin is a multimedia artist and songwriter based out of Alabama, with a unique blend of blues, folk, and soul that is immediately compelling.
Mixing hand drawings, photography, videography and prose, each album is paired with a collection of artwork in both the digital and physical realms so that the listener can experience the albums on multiple levels. She has performed in Live Looping and Songwriting festivals across the United States and Mexico.
As an artist whose work emphasizes introspection and growth, Katie's songs have also been featured on the "Women of Substance: Music with a Conscience" podcast.
You can learn more about Katie at: katiemartinmusic.com
Laurie Amat, porn orchestra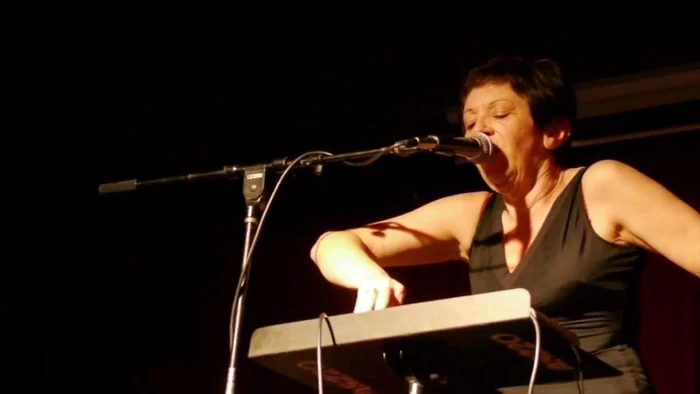 Laurie Amat never actually got to wear the head of a giant Eyeball, but she did work as a backup singer for The Residents. Laurie Amat has been called "The Voice on Everyone's Lips". She explores the broad possibilities of voice, breath and body in live performance, recording and multimedia.
Ms. Amat's approach to singing has always stemmed from the power of the voice as an instrument which conveys natural human emotion. The result is a visceral and sensual exploration, which continually challenges boundaries. Her recording and performance techniques have expanded to use electronic devices as sound-altering instruments.
Ms. Amat's experimental checkered past also includes performances and recordings with The Residents including her vocal direction/vocals for the critically acclaimed "Residents' Freak Show", performed in Prague, CZ.
In addition to her extensive solo voice-work, she collaborates in a wide range of groups and performers such as The Reverend Screaming Fingers (Lucio Menegon), The Ambassador of Trouts (Adrian Gormley) and is a member of the Porn Orchestra.
You can learn more about Laurie Amat at: You Tube/Laurie Amat performs in the 2021 PVDLoop Festival!
Bob Amstadt, the Looperlative Creator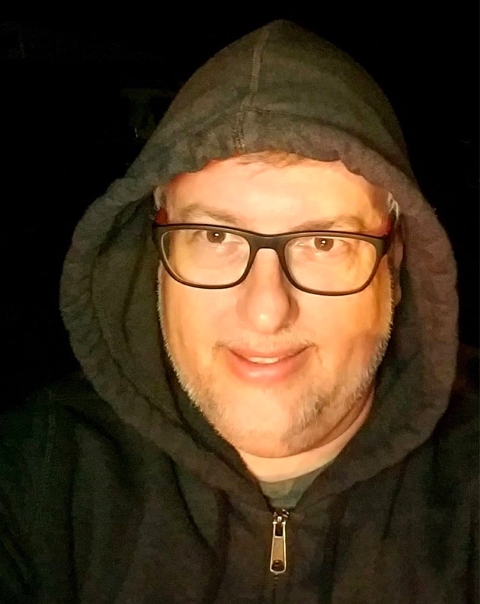 Bassist Amstadt was drawn to bass guitar and the new wave/punk/post-punk (now termed dark wave) 30 years ago and was mesmerized by what could be done with early looping technologies. He invented his own looping technology, now known as Looperlative, a breakthrough device used by some of the other acts in the festival. Michael Peters is using one of Amstadt's loopers.
You can learn more about Bob Amstadt at: amstadt.com.
If Life Is A Cycle, Looping Is A Bicycle
The legendary Laraaji, pioneer of ambient music, says, "My music turns into wafting sound. The idea is to move faster than the mind can track, so the mind gives up and goes to a relaxed place and gives up thinking for a while."
Rhan Wilson agrees, "It's repetition, and I think that allows us to get closer to God. In a pattern we can meditate, we go deeper. African music is very repetitive, and that's how you get the emotion. Rick Walker's looping festival is so cool, all these different people are finding different ways to use this tool."
Music critic Bill Kopp says, "It's a tool we're still discovering the possibilities for."
Exploring the possibilities is the name of the looping game. Live looping has turned into something anyone can do; rockers, meditators, sound-scapers, even comics who build funk grooves to tell jokes over. There is a whole new world in that little digital box, tap your foot and it's yours to create.
The Y2K23 20th Anniversary International Live Looping Festival will be on Nov. 3, 4, 5, at the Actor's Theater, located at 1001 Center Street in downtown Santa Cruz. Tickets are $25 a day. For information about the festival, please go to: https://www.y2kloopfest.com/