The 48th annual Santa Cruz Pride parade brought thousands of revelers to the streets of downtown Santa Cruz on Sunday. People from all across the community joined in the festivities to celebrate this year's theme, Waves of Pride.
The parade is the cornerstone of Pride weekend in Santa Cruz, which included a "Dressed in Drag" youth event, Pride volleyball on Main Beach and a drag and dance party at Abbott Square.
According to its official website, Santa Cruz Pride aims to make Santa Cruz County the most welcoming and inclusive county in the world. The massive turnout and raucous atmosphere reflected the spirit that Pride is all about.
Families of all types dressed in their rainbow best and even some pets joined in, sporting snazzy Pride bandanas.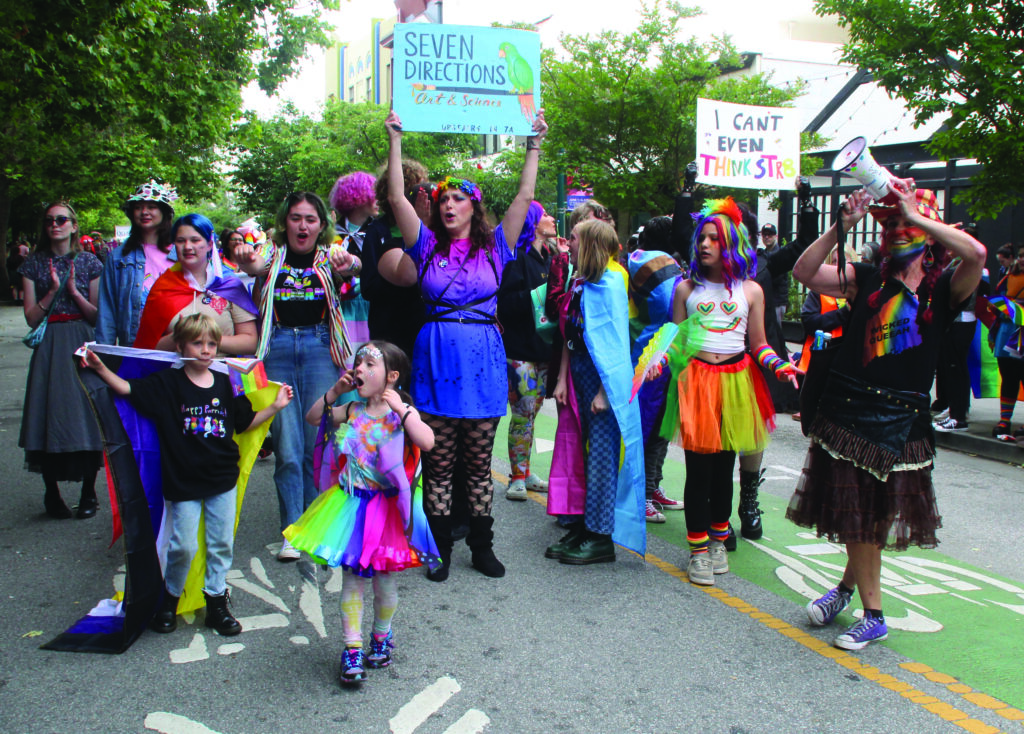 Roaring motorcycles led the way as hundreds of parade participants made their way up Pacific Ave. along the route between Cathcart St. and Locust St. The colorful flags of the LGBTQ+ community flew as local businesses and organizations showed support for the joyous event.

Cheer SF, a charity cheer squad that raises funds for people living with HIV/AIDS and other life-threatening conditions, awed the crowd with their acrobatics and high-flying pyramid formations along Pacific Ave. The Santa Cruz High School marching band added a brassy flare to the day's soundtrack, moving the crowd to their beat.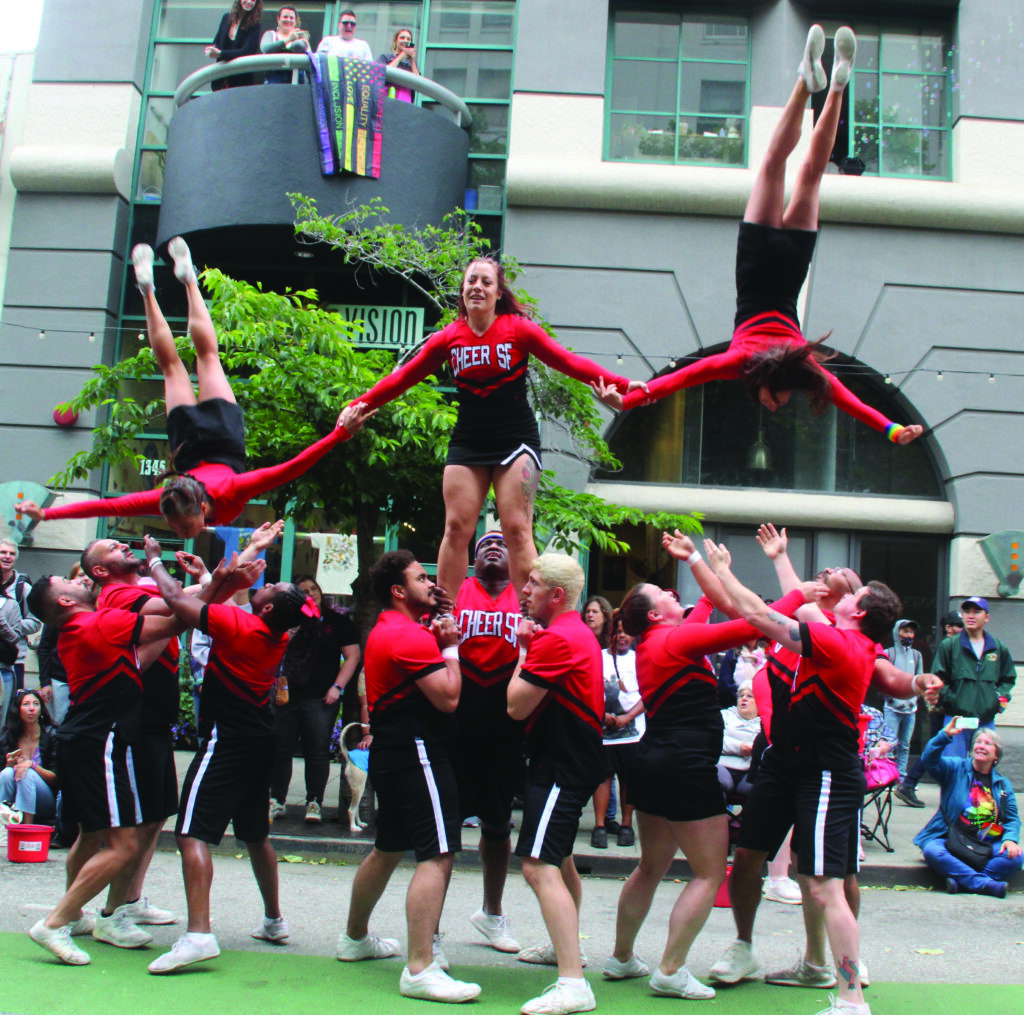 County Superintendent of Schools Dr. Faris Sabbah, one of the parade's Grand Marshals, rode atop a convertible, waving at the crowd with his niece.
"I just feel absolutely honored that they selected me as Grand Marshal and it was so much fun being a part of the parade to see all the love in the community," Sabbah said.
The significance of this year's celebration was amplified as the nation has experienced a surge of anti-LGBT+ legislation proposals in the past year. In 2023, over 540 anti-LGBTQ+ bills were introduced in state legislatures, a record, according to the Human Rights Campaign.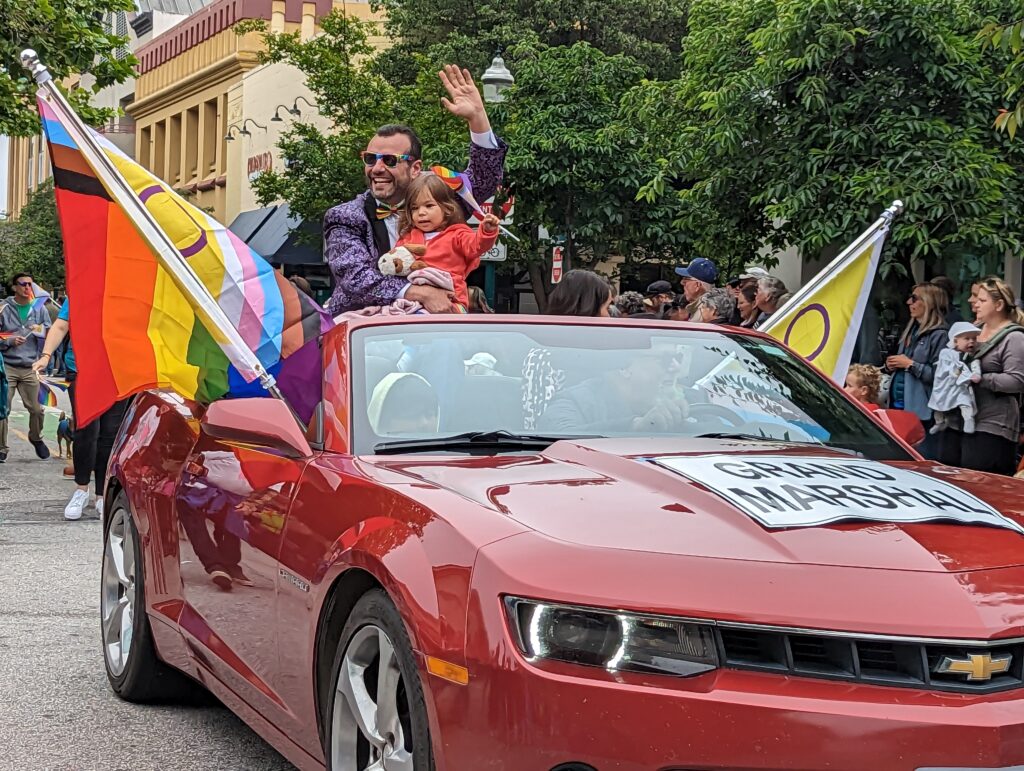 Congressman Jimmy Panetta spoke to the crowd gathered at Abbot Square after the parade, highlighting the importance of defending LGBTQ+ rights at the legislative level.
"We've got to continue to push for the Equality Act, so that people are not discriminated against under federal laws," Panetta said. "But at the same time, be very proud of the work that we have done."
Panetta is a strong supporter of the Equality Act, a proposed amendment to the 1964 Civil Rights Act that would prohibit discrimination on the basis of sex, sexual orientation and gender identity.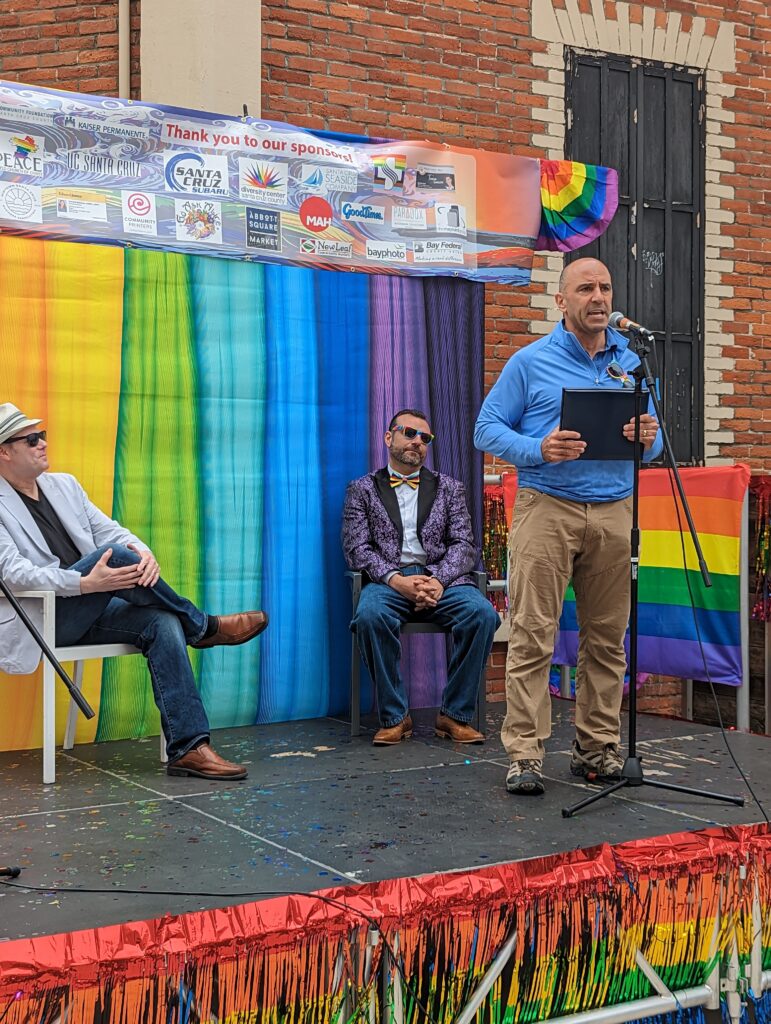 Santa Cruz County has been at the forefront of LGBTQ+ rights for decades and some attendees of this year's Pride parade have been coming to Pride since its beginning.
Noreen Winkler, a retired local educator, reminisced on how far the local movement has come over the last 40-plus years. As recently as 1996, queer students at Watsonville High School had to hold meetings in secret, fearing discrimination. Santa Cruz Pride was a haven for these students, who eventually organized in their own community, according to Winkler.
Jason Osmanski knows well what it's like to be discriminated against for being gay. The St. George, Utah native moved to Santa Cruz this year and has found an accepting community open to all. This is his first Santa Cruz Pride event.
"Pride is all about just being out and proud. I come from Utah, where it's very conservative [and] very dangerous to be who I am," Osmanski said. "So being in a place where I'm welcome and seeing this is very affirming."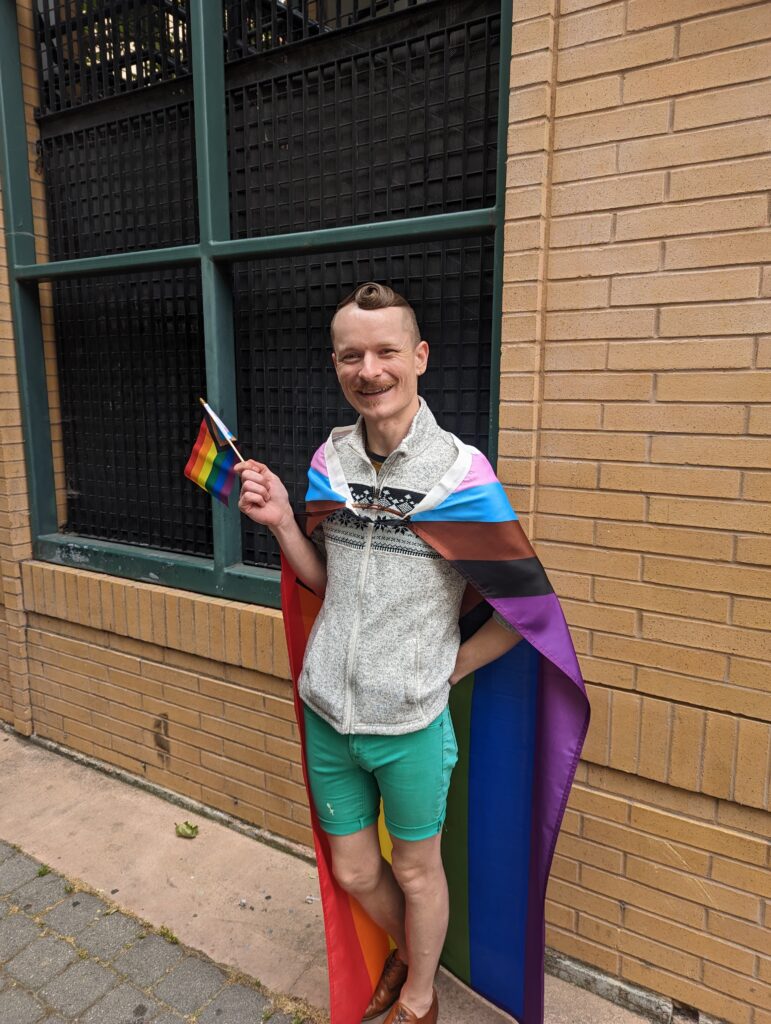 After the parade, the party continued at the MAH and Abbot Square. The Wigs and Waves drag show at Abbott Square showcased local favorites like Cherry Cola, Rouge Roulette and Franzia Rosé. The MAH was also a Grand Marshal for Pride 2023.
Standing next to the stage at Abbott Square, Senator John Laird commented on the cultural and political importance of Pride and how far it has come.
"There were more protesters than marchers when I marched in my first [Pride] in Santa Cruz," Laird said. "And now it is the biggest political event in the county of the year."