A new phase of the ongoing Moveable Murals project at the City Hall building in Watsonville  went up Tuesday. 
Seven murals, ranging in size from four by eight feet to eight by 20-feet, were installed to City Hall's walls. The artwork showcases Watsonville and Aptos High School students who are exploring the theme of personal identity through their English literature and ethnic studies classes.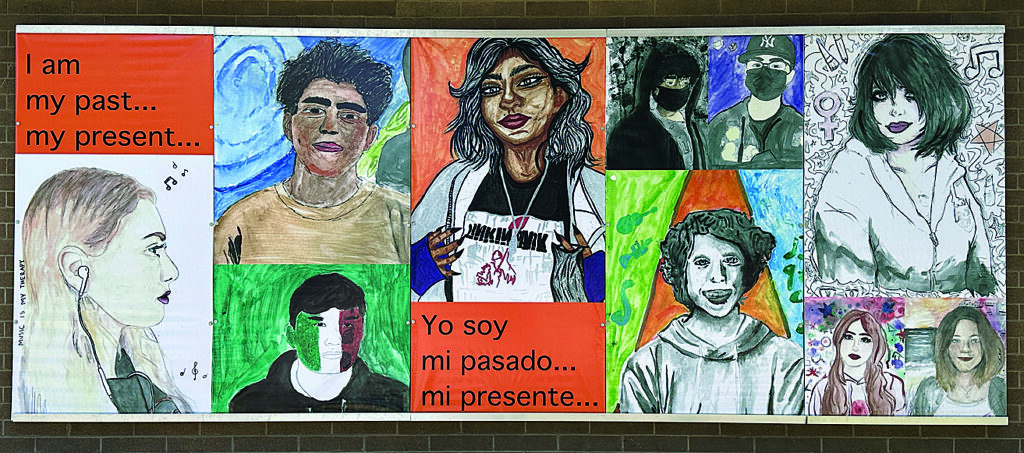 The project is a joint effort between the City of Watsonville and Pajaro Valley Arts (PVA). Pajaro Valley Unified School District and PVA are in charge of exhibiting the murals made up of photo collages of 39 student works selected from 150 entries. The final results are printed on vinyl and then designed by artists Karen Lemon, Judy Stabile, and Rhia Hurt.
"The Identity Portrait Project synthesized examples from art and literature into individual student artworks focused on identity, history, and what lies beneath the surface of outside appearances, " said Hurt, Visual and Performing Arts Teacher on Special Assignment for PVUSD. Students bravely shared parts of themselves with their peers and the community by participating in this project.