EDITOR'S NOTE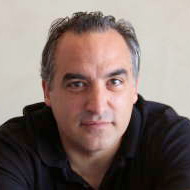 In February, someone asked me "Is Michael Moore all right?" I wasn't sure if this question was meant in the way that the Who would say "the kids are all right," but, no, it turned out that the most successful documentary-maker of all time was actually in the hospital, and that it was serious. Then he was out, and apparently recovering from pneumonia, but the news updates about his status quickly became pretty much nonexistent. What exactly had happened and what he was doing afterward were a bit of a mystery.
Well, mystery solved, as Moore himself explains it all in an interview I did with him for this week's cover story. I was impressed with his latest film, Where to Invade Next, and local Bernie Sanders supporters will be interested in the way he ties it in to the current presidential campaign in our interview.
I saw Moore's first film, 1989's Roger and Me, in high school, and I feel like I've kind of grown up with him, in a way, since then. I also covered his last appearance here, at the Civic in 2003, for Metro Santa Cruz, and it was like Santa Cruz's version of a national political convention. His return on May 14 should be similarly entertaining. See you there; I'll bring my imaginary delegates.
Meanwhile, I hope you all have checked out our new website, goodtimes.sc. You can go there not only to read GT online, but to find exclusive content—for instance, Jacob Pierce's freshly posted review of last weekend's Do-It-Ourselves Fest.
STEVE PALOPOLI | EDITOR-IN-CHIEF
---
LETTERS TO THE EDITOR
Read the latest letters to the editor here.
Snub Hubbub
Re: "Ticket Snub" (GT, 3/23): I can't feel very sorry for unemployed Section 8 voucher holders; after all, they have won a lottery of sorts with a lifetime annuity of potentially $1,000 or even more per month! Your portrayal of Paul Steffen with his newly minted housing voucher illustrates why these folks have a hard time finding an apartment in Santa Cruz. First, many landlords are conservative after some bad tenant experiences, and may not be all too receptive to someone that chooses to dye his goatee red. Sure, it's a form of personal expression, but to some landlords it's a, well, red flag. And then I notice he has a large dog—something few landlords wish to take a risk on at their property. If Paul were serious about finding a place in Santa Cruz, he may want to treat it like he's looking for a job and lose the dog in the process.
However, there is a place with plenty of apartments for folks like Paul and other unemployed voucher holders. Unfortunately, it goes by names such as Modesto, Los Banos and Turlock. Paul says he wants to stay in Santa Cruz. Well, I want to live on the Upper East Side of New York, but I expect no one to give that to me. It's not a birthright to live in Santa Cruz—it's a privilege.  Taxpayers should not have to subsidize unemployed folks to live here.
On the other hand, I'm wholly in favor of providing Section 8 vouchers to those working our notorious low-wage jobs here, and, as a landlord, that's exactly what I do (I currently have 23 Section 8 tenants). We need our butchers, bakers and candlestick makers, and they deserve a subsidy to live close to where they work. Those not contributing to the economic engine of Santa Cruz: don't expect us to subsidize your lifestyle and you'll have better luck finding housing elsewhere.
Darius Mohsenin
Santa Cruz
Online Comments
Re: 'Bun Appétit'
The larger issue with the advent of Five Guys is that it drove one of the best downtown restaurants out of its space. Taqueria Vallarta offered very good Mexican-style fast food at a price that almost anyone could afford, and their fresh-squeezed juices, especially the orange juice, were one of our town's greatest bargains!
— Jim Brown
Re: 'Sting Showing'
Do It Ourselves Festival really "brings it on home"—home being a place in the mountains and music for making connections inside yourself and with others and the environment.
— Jeffrey Ferrell
Re: 'Sunset Clause'
The soccer coach certainly displayed his ignorance; how does shifting sunrise and sunset times forward one hour create more daylight?
I for one would like to get rid of DST once and for all.
—    Mark Smith
---
PHOTO CONTEST WINNER

Submit to [email protected]. Include information (location, etc.) and your name. Photos may be cropped. Preferably, photos should be 4 inches by 4 inches and minimum 250dpi.
---
GOOD IDEA
OPENING SAIL
West Marine is having a Cruising for a Cause event in conjunction with opening an Eastside Santa Cruz location on Aug. 26. The nautical supply company, which is headquartered in Watsonville, has announced a call for charities for the $10 event, which will include food, beverages, live entertainment, and several raffle giveaways. The proceeds collected from ticket and raffle sales for the event will be split among local participating nonprofits. Email [email protected] for more information.
---
GOOD WORK
STRONGER TOGETHER
The Queer Youth Leadership Awards is gearing up for its 19th year. This year's theme is transgender youth, and Stuart Rosenstein, chair of the Queer Youth Task Force, says a number of the nominees work on transgender issues. There are 12 nominees for the award and nine more nominees for the ally award, as well as seven organizational nominees. The event starts at 5:30 p.m. on May 7 at Aptos High School.
---
QUOTE OF THE WEEK
"You can't debate satire. You either get it or you don't."

-Michael Moore