EDITOR'S NOTE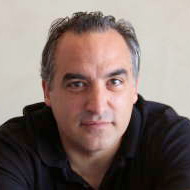 When I was working on a story back in 2013 about why Randall Grahm's Le Cigare Volant restaurant failed in Santa Cruz, several people I talked to told me that they never went there "because it was on the Westside." They said it like the Westside was an entirely different place than Santa Cruz proper, and they couldn't imagine a reason to make the five-minute drive it would take to get there.
What a difference a couple of years makes. The Westside is hopping, and one of the most interesting stories there right now is the transformation of the Wrigley Building. Some locals have caught a glimpse of what's going on there at First Fridays, others may have simply heard about it.
In this issue, Kara Guzman digs into the story of how the Wrigley became a thriving reuse project, and some of the personalities that are driving its successful rebirth. Personally, I like getting some insight into the history of Santa Cruz's most iconic buildings, and, after reading this, I will never forget the sugar dust.
Also, don't forget that voting for this year's Best of Santa Cruz County Awards ends on Feb. 3. That's just a week away! So if you haven't yet, be sure to go to santacruz.com and vote for all of your local favorites. See you on the Westside!
STEVE PALOPOLI | EDITOR-IN-CHIEF
---
LETTERS TO THE EDITOR
Read the latest letters to the editor here.
Don't Fence Us In
I was disappointed to see the letter in the Good Times (12/30/15 ) by Don Honda attacking Councilmember and former mayor Don Lane for his efforts to deal with the homeless problem in Santa Cruz. While I don't always agree with Don on every issue, one should respect his good intentions and large number of hours that Don has spent working to help improve this situation over many years.
I doubt Mr. Honda's statement that half of the homeless people here come from other areas; I remember the figure as being less than one third. Is that a fact that is relevant? People come here, rich and poor, for many reasons and their situations change for many reasons. Additionally, his statement that warming centers are not needed because "we don't have much freezing weather here" has been thoroughly refuted by the past weeks' weather, and winter has only just begun!
This "run them all out of town" attitude reminds me of a statement a friend once made to the City Council: "Many people that are fairly newly arrived in our town would like to live in a gated community for elites and they are trying to build walls around Santa Cruz." Luckily, that is not the type of town we have here and I certainly hope it doesn't become one!
I'm sure the majority of people in our community still believe "there but for fortune go I" and have hearts big enough to want to help those in need.
Susan Martinez
Santa Cruz
Who's Who?
I read the recent GT piece on the local Congressional race (GT 12/15), and was left a bit confused by the candidates' positions. The (party-anointed) Democrat [Jimmy] Panetta made statements about achieving common ground, even if it means crossing the aisle, and facilitating desal plants by securing more federal funding. Casey Lucius, the only Republican—at least for now—states "my husband and I are vegetarians, animal advocates and environmentalists," and appreciates the need for affordable housing to help people achieve the American Dream. Additionally, the Republican appears to have experienced a much less privileged upbringing than the Democrat.
Do these two candidates need to switch parties? Or perhaps the voters should! As for me, I don't have this dilemma—I've been a Green Party member for decades! This situation is a good example of how the Democratic Party no longer represents the interests of the common people in our country. Third parties are entering into positions of power in many countries in Europe recently. Hopefully, the time will arrive here soon!
Fred J. Geiger
Santa Cruz
Online Comments
Re: Word Quest
Thank you, Christina [Waters], for this excellent profile! I know Thad Nodine and Touch and Go is still one of my favorite books read recently. I mostly appreciate that you asked Thad about his writing process and routines. It's great to get these insights and rare in a news weekly. Thad is also very honest and such a reflective person, the perfect writer to interview.
—   Kate Rix
I remember his first book and thinking, this is pretty good. I hope this new book is pretty good. Congratulations to local Thad Nodine for finishing a second novel.
—   Joe Reel
Re: Hot Seat
Why are Monterey Republicans like Jeff Davi endorsing [Jimmy] Panetta, a Democrat?
—   Sam Adams

---
PHOTO CONTEST WINNER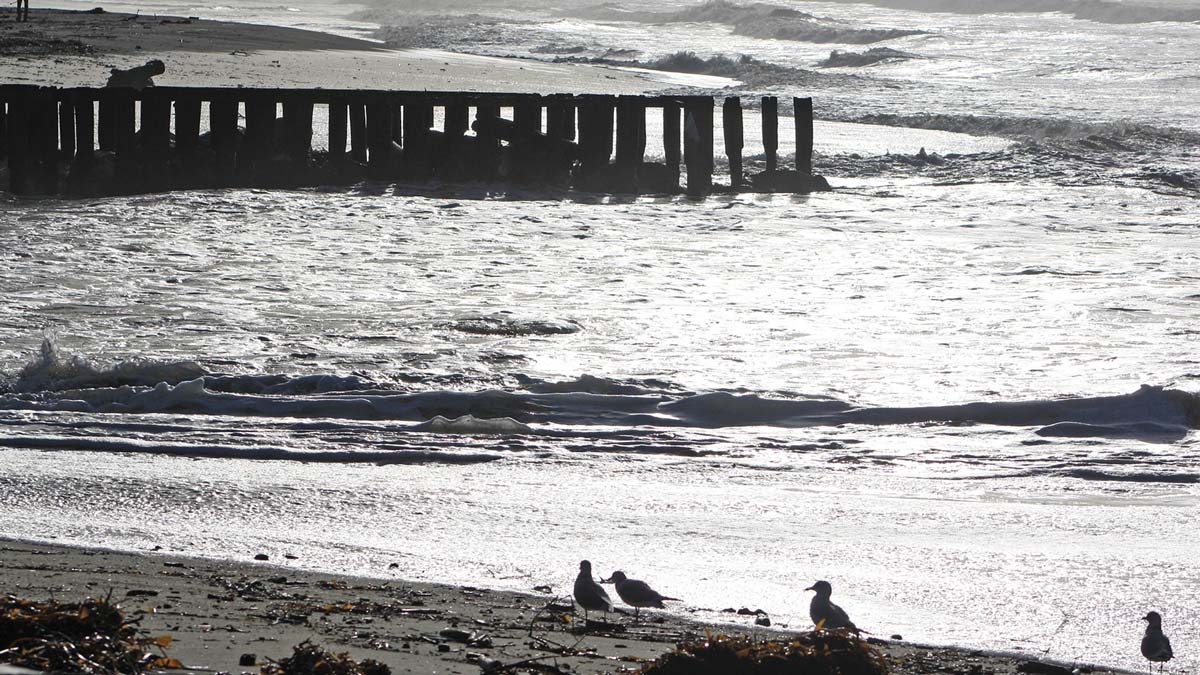 Submit to ph****@go*******.sc. Include information (location, etc.) and your name. Photos may be cropped. Preferably, photos should be 4 inches by 4 inches and minimum 250dpi.
---
GOOD IDEA
THAT'S SUPER
Santa Cruz topped TripAdvisor's recent list naming the best places for tourists to stay during this year's Super Bowl in Santa Clara on Feb. 7. The ranking, which put Oakland at No. 2, weighed cities' hotel rates, as well as their proximity to the big game.
---
GOOD WORK
HOUSE WORK
Retired special-ed preschool teacher Brian Iles says Scotts Valley Toadal Fitness' child program is a leap better than anything he's ever seen. "The kids are really happy," says Iles, who also used to give preschool programs formal evaluations. Iles, whose grandchildren are in the program, was moved to build a birdhouse for them, which he presented to the staff last week.
---
QUOTE OF THE WEEK
"Good buildings come from good people."

-Stephen Gardiner