EDITOR'S NOTE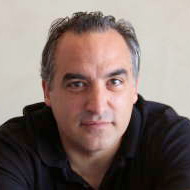 I was guest hosting on KPIG's "Please Stand By" show last year when I first saw Henry Kaiser perform. He did a short set with Grateful Dead alum Bob Bralove live in studio, and I'd never seen so much guitar gear set up in that tiny space—as he played, his foot was darting around about 20 effects pedals laid out around him. The way the two of them communicated through a series of mere glances and nods was intense, and the sound was phenomenal. "That was all completely improvised," Kaiser told me later. "There was no rehearsal at all."
I mentioned the impression Kaiser made on me a couple of weeks later to GT contributor Brad Kava, who knows a lot more about guitar culture than I do, and he said "Oh yeah, Henry Kaiser? He's famous! Wait, he lives in Santa Cruz now?"
Indeed, Kaiser moved to this area—Bonny Doon, specifically—four years ago, and he's one of those Santa Cruz personalities I find fascinating. World-famous as a key member of the free improvisation movement of the 1970s, he's performed on hundreds of records across a range of genres. He's the kind of cult figure who can walk around town unrecognized most of the time—but mention his name to guitarheads like Kava and they may freak out.
Combine that with Kaiser's other job, as a diver doing scientific research in Antarctica, and you probably see why I wanted to introduce our readers to him. He'll be doing a show at Don Quixote's on Wednesday, Jan. 27 which will combine both of his obsessions, as he presents some of his footage of the Antarctic ecosystem and accompanies it with a solo guitar performance. You can get a sense of how he does this in the "Music of the Seals" video on YouTube. It's great stuff. Hope to see you there!
STEVE PALOPOLI | EDITOR-IN-CHIEF
---
LETTERS TO THE EDITOR
Read the latest letters to the editor here.
Train Stops Trail
The GT review of the Land Trust meeting on the Rail Trail failed to report the most important fact: the Regional Transportation Commission (RTC) Rail Trail plan comes with a commuter train—60 diesel trains per day running at speeds up to 45-60 mph. This train would be inefficient (taking only 200 commuters from Watsonville each day), expensive (a $9-$13 taxpayer subsidy for each $2.50 ticket sold), and the RTC says it would have no effect on Highway 1 congestion. This is why trailnow.org supports a trail-only solution.
Conflicting with the goals of a continuous county trail, the rail itself squeezes out the trail from the corridor, forcing it onto the street for long stretches. Wherever the corridor's width is less than 35 feet, the rail and trail do not fit. A good example is the section from 7th Avenue to Capitola, where even the RTC's trail study has drawn the trail going over O'Neill's surf shop at 41st Avenue.
The rail component of the Rail Trail would cost $127 million, five times the $25 million to build a trail alone. The added cost comes from bridges, excavation, retaining walls, and track replacement; unnecessary with a trail-only solution. This is the most expensive approach possible.
If built, the corridor greenery would be gone (think along Park Avenue), every stroll interrupted by a train every 15 minutes; neighborhoods, beaches and wildlife from Santa Cruz to Watsonville separated throughout by a continuous safety fence except at 11 stations or cross streets. We deserve an affordable, beautiful trail where moms and dads with strollers won't hesitate to walk, kids can cross, disabled can use, and bikes can pass without noise, fumes, or being routed onto the street. We need to change the conversation to a trail-only solution.
Carey Pico
Santa Cruz
ONLINE COMMENTS
RE: Mercury Rising
All this is so horrifying! I'd like to know the original source of the mercury. Is it in our oceans? Is it wind-borne from smoke-polluted areas? Is it from ships evacuating their "bilge water?"
— Virginia Bennett
This gives us yet another indication of the need to phase out all coal use.
— Nora Davidson
Re: 'Learning Inside Out'
Mark Rogers is an unsung hero. His advocacy for students and his passion and tenacity for learning are far beyond reproach.  What Mark has created has opened the door far and wide. I hope his tool is immediately adopted and can circumvent the obstacles of boards of ed and other useless institutions created to show their own importance and slow down progress. Amazing, Thank You, Mark.
—   Frank
Re: 'Swept Away'
Leaf blowers are a necessary tool. Some misuse them and that is the problem. All this noise about banning leaf blowers is PC at its worst. Just advise the business owners of those who misuse blowers. Pushing a few leaves or dust is misuse. Be smart.
—Cyote
I appreciate the gentle viewpoint of the Leaf Blower Task Force. They are not asking for a ban on noisy, polluting leaf blowers. They are merely asking for all of us to have a conversation about what is important to us in terms of our environment and our peaceful co-existence on this earth. And to recognize that the loud sounds generated by leaf blowers affect people in an entire neighborhood. And that dog fecal matter is also blown up into the air, besides the exhaust that comes out of a leaf blower. Is that really a healthy environment for us to live in? All for 24 seconds of "efficiency"?  Ken Foster's event really made me think about that. Well done, Ken!
—   Lisa McAndrews
Thanks so much for the great coverage. Very humorous, yet relevant to modern living.
— Jillian Steinberger
Re: 'Does UCSC Do Enough for the Community?'
What a wonderful world it would be … without UCSC … real estate "development" … unchecked growth … aquifer depletion … Thanks for "bringing San Jose to the beach"!
— Reginald Hinge
Re: Love Your Local Band
Last October I heard Eve of Eden play at the Crepe Place—they totally rocked! Great vibe, great music. Aliza's lyrics bridge social justice, spiritual/personal growth, and stories of the heart and humanity—a great addition to music to either sit back and listen to or dance and groove to! Looking forward to hearing them again!
— Lisa B
---
PHOTO CONTEST WINNER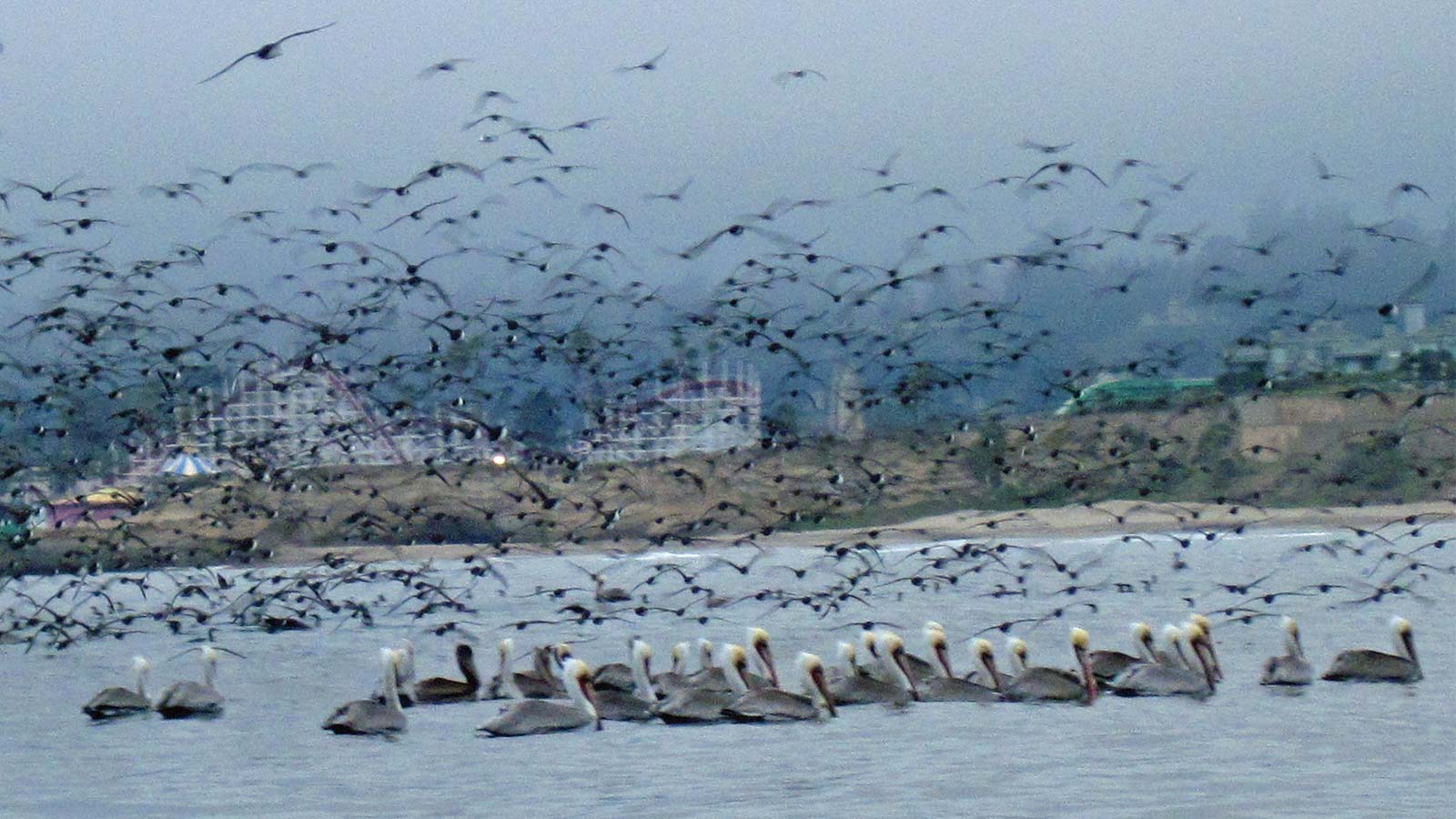 Submit to ph****@go*******.sc. Include information (location, etc.) and your name. Photos may be cropped. Preferably, photos should be 4 inches by 4 inches and minimum 250dpi.
---
GOOD IDEA
MOUNTING EVIDENCE
Dean Cutter, a science teacher at New Brighton Middle School, is always looking for good articles to share with his class. Last month after reading the GT cover story "Mercury Rising" about tests showing that mercury has been bioaccumulating in mountain lions, he decided to offer extra credit to anyone who wrote a report on the article. Cutter says the story dovetailed nicely with their unit on chemistry.
---
GOOD WORK
PAGE TURNER
Nina Simon's book The Participatory Museum has received strong reviews since first hitting stores five years ago. We ran into Simon at the Museum of Art & History, where she serves as executive director, and she mentioned that her book has come out in Korean, its first translation, and that's just the beginning. "Russian and Chinese are coming," she adds. Her next book, The Art of Relevance, is due out this year.
---
QUOTE OF THE WEEK
"I don't know where I'm going from here, but I promise it won't be boring."

-David Bowie