EDITOR'S NOTE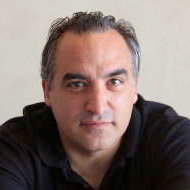 I admit, our Halloween Issue is the most loosey-goosey package we put out all year. It's basically our staff's chance to write about something weird, spooky or otherwise off-topic that normally would not make the cover. Aliens, Bigfoot, ghost hunters, haunted houses? Sure thing! Last year, Adam Joseph and I wanted to write about scary movies with a local connection. Boom, Halloween issue! Put it on the calendar!
But I feel like this year's Halloween cover story is different, for a couple of reasons. First, Aiyana Moya's plan to write about tarot as a cultural phenomenon didn't even start out as a Halloween idea. She was planning on doing it earlier this year, but—well, if you've read her in-depth stories on land-use issues, homelessness, funding for community services, district elections, ballot measures and supervisor candidates (and that's all just in the last few months), you can understand why a story on tarot cards got pushed to the back burner. Finally, we all just admitted it was a natural fit for Halloween, and it was supposed to be a fun, offbeat break from Aiyana's news beat.
Except that, of course, she threw herself into researching it with the same passion she brings to all of her stories, and even brought a personal aspect to it that readers normally don't get to see. The end result is a great Halloween story, but it's also about so much more than just tarot, or even the revival of interest in the occult. It's about the search for magic that I think we all can relate to, whether we're skeptics or true believers, or somewhere in between. Happy Halloween!
STEVE PALOPOLI | EDITOR-IN-CHIEF
---
ONLINE COMMENTS
Also from the Nelson/Nygaard parking study cited by Mr. Longinotti: "As the City plans for future growth and anticipates new stores, offices and housing to be concentrated in Downtown, it must carefully consider how to provide convenient access for a growing mix of employees, residents and visitors. Because some of this growth is planned for parcels that are currently used for parking, the parking supply is projected to shrink slightly, even as the amount of activity downtown increases. In grappling with this challenge, the City will need to be particularly thoughtful about how it augments access to downtown—through the strategic addition of a new parking facility and through more robust efforts to encourage people to take other modes when coming to the area. Building and maintaining parking is expensive, so it is critical to the City's long-term financial sustainability that policy makers identify the right balance."

— Jim MacKenzie
---
PHOTO CONTEST WINNER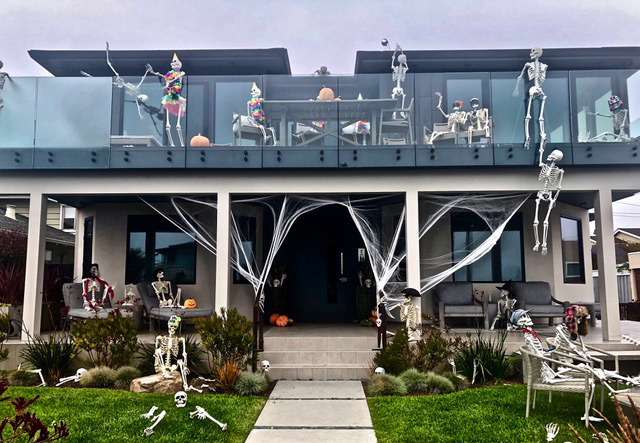 Submit to [email protected]. Include information (location, etc.) and your name. Photos may be cropped. Preferably, photos should be 4 inches by 4 inches and minimum 250dpi.
---
GOOD IDEA
DEAD MAN'S PARTY
Día de Muertos is coming to Watsonville Plaza on Friday, Oct. 28. The celebration will feature a screening of the movie Coco, live music and dance performances, community altars made by local families and nonprofits and art activities at the Plaza. There will also be a Mercado marketplace, where more than 30 artists will be selling and featuring art. Learn more at: watsonvillefilmfest.org/dia-de-muertos.
---
GOOD WORK
COUNTY'S MOST WANTED
Curious about working with public parks, or have an interest in helping community members with housing or mental health issues? For the first time since the pandemic, the County of Santa Cruz is hosting a Career Fair. Representatives from more than 20 county departments will be at the County Government Building on Thursday, Oct. 27, 4-7pm, to discuss career opportunities with residents.
---
QUOTE OF THE WEEK
"There is no greater power than the one others do not believe you possess."

― Luis Marques