EDITOR'S NOTE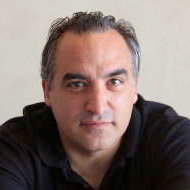 I listen to a fair number of true-crime podcasts, but they tend to be shows exposing wrongful convictions or analyzing the justice system, like In the Dark, Undisclosed (R.I.P) and Suspect. I've never been one of those people who are obsessed with serial killers and their crimes.
Except for the ones in this week's cover story. It's just a function of living in Santa Cruz for a long time that you eventually learn that the "Murder Capital of the World" title wasn't just something dreamed up for that line in The Lost Boys. And once you find out about the early '70s crimes of serial killers Edmund Kemper, Herbert Mullin and John Linley Frazier, and the way those murders traumatized this area, you don't forget it. You can almost forget it, for a while, but there will always be something that comes up to remind you, like when Kemper was featured heavily in David Fincher's Netflix series Mindhunter a few years ago.
So of course it makes sense for GT to do a cover story on Emerson Murray's new book Murder Capital of the World, which lays out the history of that era in Santa Cruz in a thoroughly researched oral-history style. But I think Geoffrey Dunn's piece will surprise you. It offers the perspective of someone whose own life was too tangled in the aftermath of those crimes for his own comfort, and insight into how he's dealt—and not dealt—with the trauma himself over the years. It's an essential read on a subject that continues to haunt this community, half a century later.
STEVE PALOPOLI | EDITOR-IN-CHIEF
---
LETTERS TO THE EDITOR
ONLINE COMMENTS

RE: SV BULLYING
Racially segregated parent groups? That's the solution to racism? Sounds like the '50s to me. Please stop boxing people into groups based on skin color. My husband and I are different races. How would that work? Unite people—don't separate them.
— Melinda
RE: UCSC LRDP
Under current projections, Santa Cruz already could run out of water. If the UCSC regents want to add to this problem, then let them contribute to a solution first.
— Blu
RE: CHORALE BENEFIT
Thank you for making beautiful music in Santa Cruz and helping the Children of Ukraine. Holy Cross is a wonderful venue for your music. You are appreciated.
— Audrey Tennant
Read the latest letters to the editor here.
Correction
In last week's cover story about the Santa Cruz punk scene, "Mosh Up," the name of Drain drummer Tim Flegal was misspelled. We regret the error.
---
PHOTO CONTEST WINNER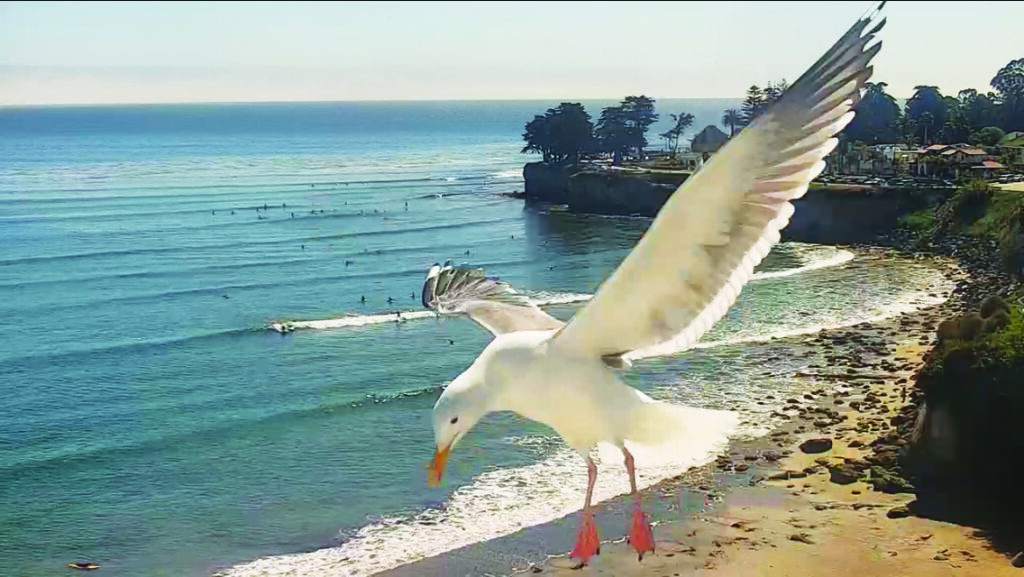 Submit to [email protected]. Include information (location, etc.) and your name. Photos may be cropped. Preferably, photos should be 4 inches by 4 inches and minimum 250dpi.
---
GOOD IDEA
SUMMIT ON EARTH
UC Santa Cruz's 8th annual climate change conference schedule will include a panel discussion, art exhibit opening and an Earth Day celebration at the family-friendly Climate Action Market. The free conference will be held at the Seymour Center during Alumni Week 2022, April 21-23. Public lectures will be held with scientists, artists, policy experts and community members, to focus on climate solutions for the future. For more information, visit: confrontingclimatechange.ucsc.edu.
---
GOOD WORK
PARK ACCESS
Kids2Park, a park-equity program that brings elementary school children to State Parks, has announced that it will reopen in person for select schools in Santa Cruz County. Kids2Park is offered to schools that primarily serve a high percentage of students from low-income families, and the program covers all associated field trip costs to Henry Cowell Redwoods State Park, Natural Bridges State Beach, Nisene Marks and more. Applications open April 1: thatsmypark.org/k2p.
---
QUOTE OF THE WEEK
Crime is terribly revealing. Try and vary your methods as you will, your tastes, your habits, your attitude of mind, and your soul is revealed by your actions.

— AGATHA CHRISTIE