Editor's Note
There's never been a time when the alternative press was more important to bringing news and truth to readers than today.
Authoritarianism is quickly creeping up around the world, in Washington and even in our beloved California. And where do those who believe in democracy, equality, truth and social justice go for news? It's right here in your hands.
For five decades Santa Cruz's alternative weeklies have been a voice for the voiceless, bastions of independent news in Santa Cruz, while other media outlets are being gobbled up by corporate behemoths concerned only with bottom line.
Editing this weekly is a dream come true for me, a return to where I began. My first writing job was at Good Times back in the 1970s, when I did a record review and music column (good pick, Shakti; bad pick, I said Elvis Costello would be a one-hit-wonder. Ouch!)
I went on to have a writing career at the Bradenton Herald, the Kansas City Star, the San Jose Mercury News, Santa Cruz Patch, another stint as news editor of Good Times and as editor of the Gilroy Dispatch. I covered police news, local government, investigative projects, music and even some sports.
Local news is in my blood and it's the heart of what Good Times is about.
I've also had some interesting side gigs: I play and write songs with the biggest rock band in Mexico, El Tri (search me and them for a laugh); I was a co-owner of the Santa Cruz Blues Festival; I'm the chair of Cabrillo's journalism department and many of my students are now in the business; and I own the family monthly magazine Growing Up in Santa Cruz.
My goal for my favorite award-winning alt-weekly is to keep the community involved and cover the stories you think are most important. Hit me up at [email protected] with your ideas.
Brad Kava, Editor
---
Photo of the Week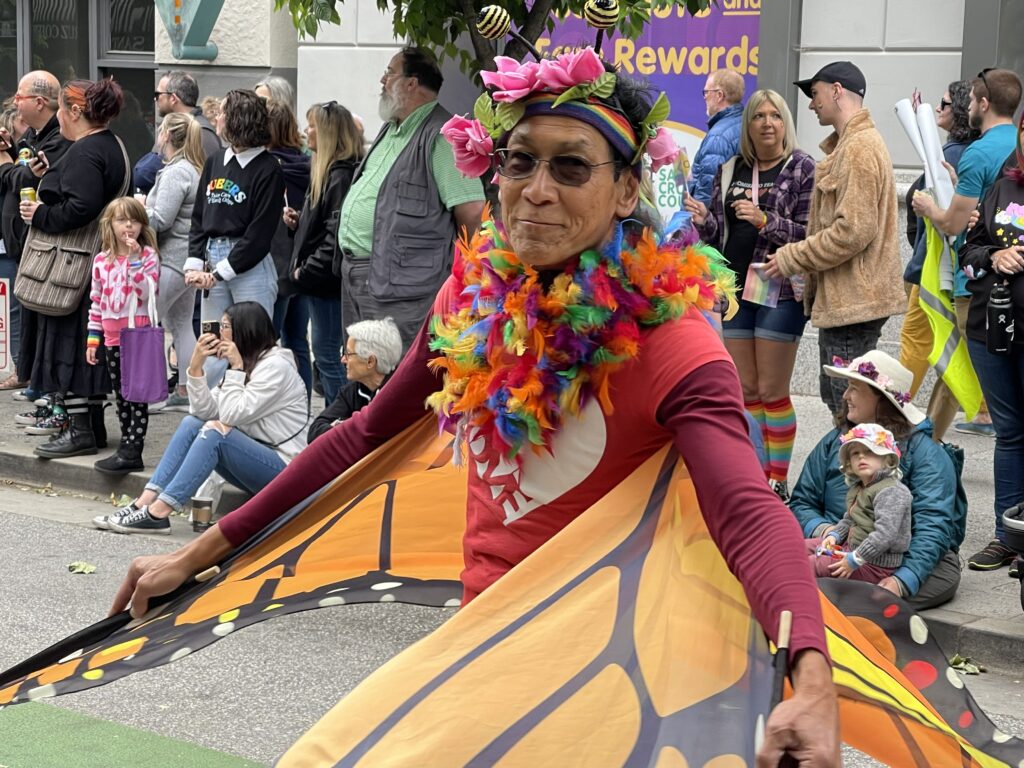 Submit to [email protected] to be a part of our weekly photo contest. Include information (location, etc.) and your name. Photos may be cropped. Preferably, photos should be 4 inches by 4 inches and minimum 250 dpi.
---
Good Idea
Two local pets are in the running for a rather unusual recognition: wackiest names. Each year, Nationwide celebrates some of the craziest names among its insured pets. This year, a rabbit named "Audrey Hopbun" from Milpitas and a dog named "The Dude LeBowWowSki" from Santa Cruz are among the finalists announced this week. Audrey Hopbun was rescued from a testing lab. The Dude LeBowWowSki has Addison's disease, meaning his body doesn't produce the stress hormone cortisol, making him a very chill dude. Show the local pets some love by voting for them at: petinsurance.com/wackypetnames
---
Good Work
Renters and homeowners in Santa Cruz County who were impacted by the February and March storms now have an additional 45 days, until July 20, to apply for FEMA assistance. Across 12 counties that experienced damages from the storms that ravaged the Central Coast, FEMA has approved $33.5 million in federal assistance for survivors. There are three ways to apply for FEMA: online at DisasterAssistance.gov, the FEMA mobile app or by calling FEMA at 800-621-3362.
---
Quote of the Week
An individual has not started living until he can rise above the narrow confines of his individualistic concerns to the broader concerns of all humanity.





– Dr. Martin Luther King, Jr.