EDITOR'S NOTE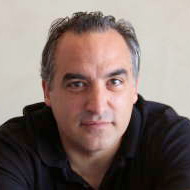 You will find trees everywhere in this issue, from the cover to Mat Weir's story about breakout Santa Cruz musician Oliver Tree. The latter was a complete coincidence, I swear, but it does lend some pleasing thematic symmetry to this issue. Especially when right between them is Erin Malsbury's cover story about the recovery of Big Basin State Park, and the surprising ways it is making officials rethink the very nature of how we as big, clumsy, impact-leaving humans interact with forests. I love a lot of things about this story—it's a scientific look at how forests recover from fire, as well as a history lesson, and an intellectually curious consideration of how we should be stewarding our most treasured natural resources—but I think my favorite is how it starts. It's just Erin and a State Parks environmental scientist all alone in the still-closed legendary park, having an experience of humbled wonder at what surrounds them, even as they're considering how the future of those surroundings should be managed.

Here at GT, we've been humbled by your response to our Santa Cruz Gives campaign. When I recorded a video update on the campaign on Monday (you can find my weekly videos by going to the Santa Cruz Gives Facebook page or @scruzgives on Twitter.), I mentioned that in two weeks, Gives had raised $627,000 for our 80 participating nonprofits. Well, as I write this one day later, we've jumped to $641,000. By the time you read this, I hope we'll have passed the $650,000 mark. So go to santacruzgives.org and be a part of this! I'll also be talking about the Gives campaign on the Cruz, News and Views show on KSQD on Wednesday from 3-4pm. It's a great show that covers a lot of local issues and reporters' top stories every week. Tune in!

 

STEVE PALOPOLI | EDITOR-IN-CHIEF
---
LETTERS TO THE EDITOR
Read the latest letters to the editor here.
RE: HIP-HOP

The Serendipity Project was not mentioned hmmm … We toured the entire country and Canada with Del the Funky Homosapien and Hiero for over 5 years in the 2000s. We also were some of the first to throw shows and pay to bring acts in, like KRS-One at Moe's and Shock G at the Cat, members of Pharcyde and Jurassic 5, Souls of Mischief etc. etc. We did a lot. In fact, the reason you can't post fliers on poles in Santa Cruz is because of us. We did so much promotion for shows they made it illegal to post on telephone poles. Also started rap battles at the Catalyst and super early on did hip-hop nights at the Med. Don't know how you missed that! I played bass for the band and still love and play hip-hop. Been into playing upright bass and trying to get some acoustic hip-hop cyphers back on the corner. Peace.

— Finn Stobbe
---
GOOD IDEA
FAIR ENOUGH

With local businesses still recovering from the effects of the pandemic, the Shop Santa Cruz campaign is in full force to encourage holiday shoppers and diners to support local businesses this holiday season. Some events to look forward to include the one and only jolly Santa Claus coming into town, and a Downtown Holiday Fair this Saturday. The fair will include hot cocoa by the fire, free kids games, Santa Cruz Museum of Art & History family crafts, a Downtown Maker's Holiday Pop-Up and more. Let the festivities begin!
---
GOOD WORK
TAKING DIRECTION

Mónica Morales, a Watsonville native, will be Santa Cruz County's new health director. Morales currently works with programs that address chronic disease prevention, suicide prevention and addiction for the Center for Healthy Communities for the California Department of Public Health. As health director, she promises to make public health policies that are first and foremost equitable.

---
QUOTE OF THE WEEK
"Our forests offer much more than just beautiful landscapes and wildlife. Each one has a different story to tell."

-Raveena Tandon