EDITOR'S NOTE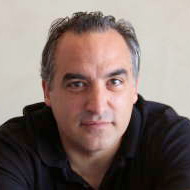 World Cup fever came and went again this year, without appearing to make much of a lasting shift in how soccer is viewed in this country. A decade ago, soccer fans believed Americans would be joining the rest of the world in truly embracing their sport any time now, but that's never really happened. Every four years there's a spike in interest here when the World Cup rolls around, but it doesn't stick.

Cultural referees are constantly arguing about the reasons why, but I think this year it had a lot to do with the fact that the U.S. men's national team didn't qualify for the first time since 1990. People like to have a home team to root for; they want to feel an emotional connection to what's happening. That's why the closest soccer has come to a real pop-culture breakthrough in the U.S. was probably 2004, when the American women's team improbably won their second Olympic gold medal with a performance in Athens that stunned the world.

It's also why this semi-pro team that Lauren Hepler writes about in our cover story this week, Ville FC, has potential to affect how a lot of people in Santa Cruz County feel about soccer—and they haven't even played a game yet! You'll have to read the story to understand why; it's full of interesting characters, raw talent, compelling stories and crazy dreams. And if that isn't the best reason to follow soccer—or any sport—I don't know what is.

STEVE PALOPOLI | EDITOR
---
LETTERS TO THE EDITOR
Read the latest letters to the editor here.
Re: "Trestle Mania" (GT, 8/22):

Bud Culligan, Miles Reiter and William Ow—Greenway backers—financially supported the Capitola initiative to undermine the current rail trail project. Why scrap the current plan and start from the beginning, wasting all the time and money already put into this project, costing millions of dollars more, and likely never getting a trail at all? This makes absolutely no sense.

Why would a rich organization, Greenway, suddenly appear in our community with one purpose: kill rail-with-trail that has been in the planning for almost 20 years with groundbreaking on the first segment within months? Especially when the current rail-trail plan essentially builds one half of the unapproved, unfunded Greenway "concept plan" with walk and bike use beginning for all of us soon! Then I read articles in the New York Times and L.A. Times in June, which outlined how the Koch brothers' organization is winning and removing rails against communities' desires to keep them. The big money backing removal of rails is called "Americans for Prosperity" and is a Koch-financed conservative group. This very rich and powerful organization has been successful in removing rails all over the country and they focus on areas like ours. Koch companies produce gasoline, asphalt, seat belts, tires and other automotive parts. I wonder if our local individuals are being used by the Kochs.

Mary Murray
Santa Cruz
Re: KSCO

Uh oh, it's the Thought Police! I remember around a year ago when the same naive "journalist" proudly bragged about getting KSCO to no longer discuss such crazy things as white genocide. Now, it's in the news daily. Speak your truth. Quit trying to make others be silent. Being a beta male doesn't mean you can't be a bully.

— Tommy
Re: KSCO

I am so disgusted over Zwerling's coddling of racism and bigotry. I really enjoy Rosie & Rick in the morning, but supporting the likes of Georgia is not something I can do. Charlie is bad enough, but Georgia is an outright bigot. I am going to have to boycott the station until she is fired. It is disgusting that MZ allows it to happen. He's as bad as his Mother was!

— Nanci

Re: KSCO

With all these double standards (when it comes to the hosts and what is allowed and not allowed), it appears as if there is an agenda at KKKSCO. How can all of Georgia's anti-American rhetoric go ignored and unrecognized as such, but Billy gets fired for pointing out the obvious?

Georgia gets to say that America is a nation based on heritage and culture, which she defines as race specific. She even parts ways with the MAGA movement and claims that America IS NOT AN IDEA. So this un-American wannabe Nazi is allowed to continue to be on the air and further confuse some, encourage others, and disgust the rest. What do you do?

KSCO: Listen, and be herded … to the slaughter… by this Judas goat.

— William Milton
Re: KSCO

Thank you Jacob for this article. I have filed an "Out of Bounds" report on the KSCO website. My complaint is based upon today's "Georgia Peach" show. I believe that the verbiage and statements that she shares on the airwaves are far more detrimental than the two hosts that were fired. I do not understand why she is still on the air at KSCO.

— Marilyn Theresa Rockey
---
PHOTO CONTEST WINNER
Submit to ph****@go*******.sc. Include information (location, etc.) and your name. Photos may be cropped. Preferably, photos should be 4 inches by 4 inches and minimum 250dpi.
---
GOOD IDEA
The Harm Reduction Coalition of Santa Cruz County is organizing a vigil on International Overdose Awareness Day, the evening of Friday, Aug. 31, to honor and remember community members who died of overdose. Coalition supporters will gather on the Santa Cruz County courthouse steps at 5:30 p.m. and walk to San Lorenzo Park. Signs and photographs are welcome. The group will host guest speakers, share training information and distribute Naloxone as well as Fentanyl test strips. For more information, email hr******@gm***.com.
---
GOOD WORK
The Santa Cruz Chamber Board of Directors has selected the 2018 Gala Award Honorees. During its Oct. 25 gala at the Cocoanut Grove, the local economic partnership will honor Carrie Birkhofer, president and CEO of Bay Federal Credit Union; Duf Fischer, chamber ambassador chair; Santa Cruz County Bank and the Downtown Streets Team. Special Legacy Awards will go to Dan Haifley and Gary Griggs for their lifetime contributions toward promoting and protecting the Monterey Bay's ocean waters and the environmental health of our region.
---
QUOTE OF THE WEEK
"Soccer isn't the same as Bach or Buddhism. But it is often more deeply felt than religion, and just as much a part of the community's fabric, a repository of traditions."

-Franklin Foer