EDITOR'S NOTE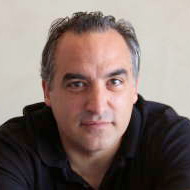 What makes a great Valentine's Day Issue cover story? Usually they're fun and offbeat looks at some of the best and worst of the romance world. We've run stories over the years that cover the gamut of a relationship's lifetime, from best first dates to worst breakup stories to the two women who talked people into putting on a wedding dress and talking about their divorces.

This year's is a little different. I don't think we've ever done a music-oriented Valentine's Day story before, but the story of married local songwriters Carolyn Sills and Gerard Egan was too good to pass up, especially considering that their new album is an exploration of Marty Robbins' "El Paso," one of the most famous love songs in country music. Now, when I say "love song," I do realize that this is tale involving jealousy, murder and inevitable doom. However, Wallace Baine makes the case in this week's cover story that despite all that (or because of it), this tragic ballad may be the quintessential American love story.

Certainly it's long overdue for the revisitation that Sills and Egan have done, going beyond just covering the song, and actually building a narrative that explores the story further over the course of the songs on Return to El Paso.

But while the album is a perfect Valentine's Day hook, the most important love story Baine writes about in his piece is the one between Sills and Egan themselves. They are nothing short of a local treasure, and if you haven't discovered them yet, it's time to meet two of our music's scene biggest talents. In the meantime, have a great V-Day and try to stay out of gunfights in Rosa's Cantina over a Mexican girl.
---
LETTERS TO THE EDITOR
Read the latest letters to the editor here.
R IS FOR RESOURCES

As a retired economic development professional, I have, for the 30 years I've lived in Santa Cruz, recognized the value that Cabrillo College and its wonderful programs provide to the Santa Cruz community, including its youth, employers and businesses.  Cabrillo has been training our healthcare, hospitality and tech workers. With the passage of Measure R, Cabrillo will also be training our local firefighters and police, which will save taxpayer dollars by keeping training local. I have served on Cabrillo Foundation's committees and have also learned about the programs and resources being made available to returning veterans, as well as providing students the tools to qualify them to transfer to a four-year university. With all of this in mind, I encourage voters in Santa Cruz County to invest in one of the top drivers of our local economy. Vote Yes on Measure R.  

Ceil Cirillo | Santa Cruz


JET PLANE WRONG

At the Jan. 9 Mid-County Democratic Forum, Manu Koenig proved that he is inexperienced and not ready for the job of District 1 County Supervisor. He spoke of the jet noise procedure that is currently hammering our county. Mr. Koenig has no grasp of this issue, and no first-hand knowledge of the process. Manu incorrectly stated that the FAA no longer wants to work with Supervisor Leopold because the supervisor went too far in his communication to his constituents. 

As one of the original founders of Save Our Skies Santa Cruz, I was offended that he thought he could get away with this statement.  Does Manu think that the voters of District 1 are ignorant of the events in their own county? 

Supervisor Leopold was instrumental in bringing the FAA to the table with our Congressional representatives. Through his leadership and commitment to our county, and his arduous work with the Select Committee, he has represented the needs of the 1st District and the county at large. Supervisor Leopold comes to the table with his research done and is well prepared to do the job.

Vicki Miller | Co-chair, Save Our Skies Santa Cruz


TOURIST TRAIN TRAP

I was in school here in Santa Cruz (go Cardinals!) back in the '60s and '70s when my father and other downtown business people promoted the Pacific Avenue Garden Mall to bring tourist dollars downtown and expand the county's income base. That was a long time ago, and Santa Cruz no longer needs to expand its tourist industry; it seems clear that the community's capacity for tourist infrastructure support—hotels, parking, restaurants, emergency services, bathrooms, trash pick-up, and the like—is now maxed out.

And yet, the current RTC commissioners seem to be proposing we spend county transportation money to upgrade the rail corridor tracks and promote a tourist train!  While we desperately need relief from congestion on Highway 1 as well as on our other major thoroughfares, more bus service, and safer cross-town bicycle routes, they're voting to spend county tax money from Measure D not for local transportation improvements, but to expand our tourist industry—without providing any of the services which will additionally be required to support more visitors.  And in the meantime, we residents live with daily gridlock on our streets and highways.

This proposal for a tourist trolley will only make traffic–and parking—in Santa Cruz County worse. The RTC seems to be instigating a situation which is the opposite of its mandate as a transportation commission. I would urge our commissioners to carefully evaluate the implications of this project before getting caught up in the notion of showing the citizens "something" for all the time and money spent not providing any access to the rail corridor at all or any transportation improvements from it.

Nadene Thorne | Santa Cruz



---
PHOTO CONTEST WINNER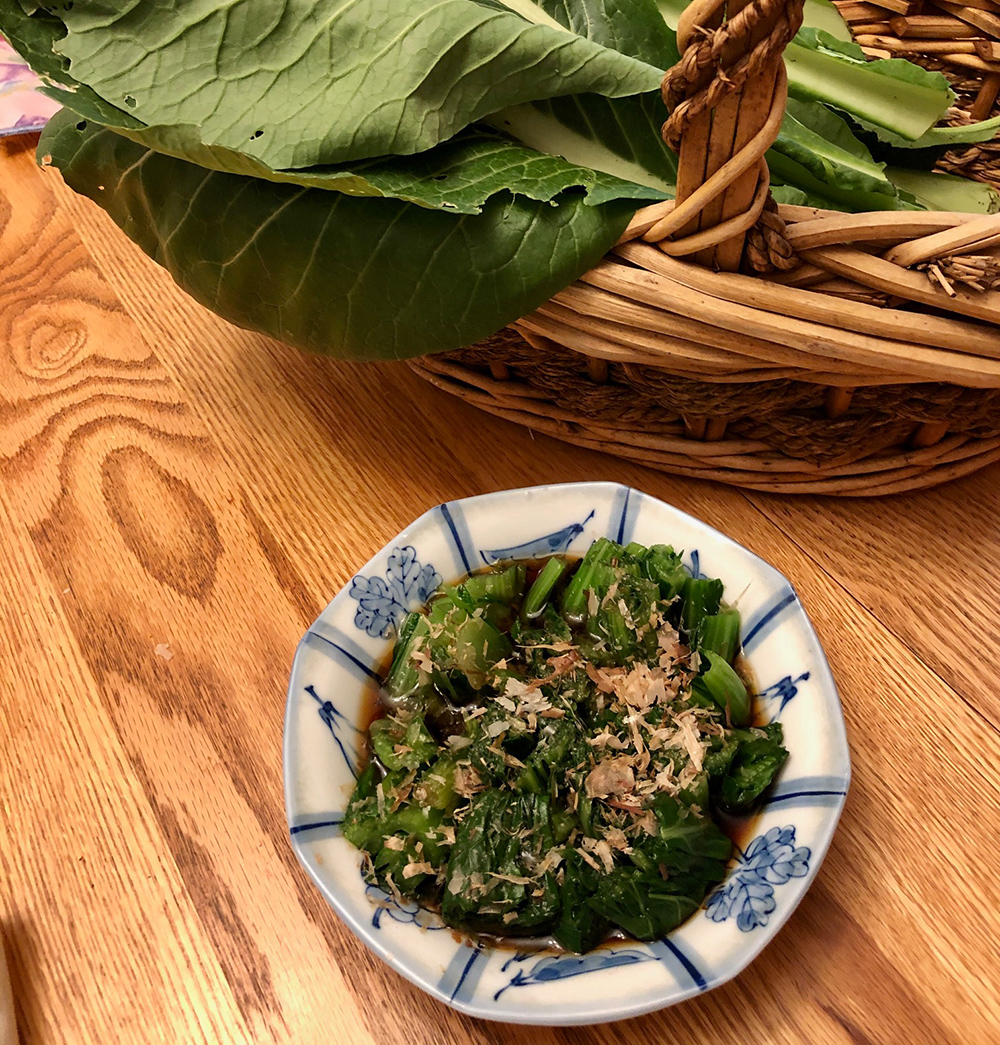 Komatsuna greens and ohitashi in Watsonville. Photograph by Bob Gómez.
Submit to [email protected]. Include information (location, etc.) and your name. Photos may be cropped. Preferably, photos should be 4 inches by 4 inches and minimum 250dpi.
---
GOOD IDEA
HAPPY TRAILS

After an extensive search, the Santa Cruz Museum of Art & History (MAH) has welcomed Robb Woulfe as its new Executive Director. Woulfe brings to Santa Cruz his experience in arts consulting and nonprofit management out in Colorado, Utah and Michigan. He begins work Monday, Feb. 10. The MAH's new exhibit, Trailblazers: Uncovering the Roots of Mountain Biking in Santa Cruz County opens on First Friday, Feb. 7.
---
GOOD WORK
BEEN A LOVELY CRUZ

Visit Santa Cruz County has released findings from a survey of LBGTQ travelers about Santa Cruz County. Community Marketing & Insights, a San Francisco-based LGBTQ research and marketing firm, collected the data from more than 1,000 self-identified members of the LGBTQ community living in California. The findings showed Santa Cruz County being the most LGBTQ-friendly destination of the regions tested by far. The top draw was the Santa Cruz Beach Boardwalk.
---
QUOTE OF THE WEEK
"I didn't choose a word or anything. I just wrote the song until it stopped."

-Marty Robbins, about writing "El Paso"