EDITOR'S NOTE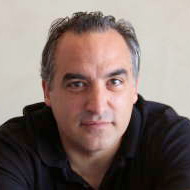 I love GT cover stories about interesting pieces of little-known history. And cover stories about locals pursuing their passion projects. And cover stories about lifestyle trends that have an alternative element that makes them seem very Santa Cruz.

Liza Monroy has managed to combine all three of those things in her profile this week of Billy Prusinowski, the Watsonville middle-school teacher who also happens to be an important figure in the Bay Area Ukranian dance scene, and a fitness guru who also takes the inspiration for his Risko Kickboxing training regimen from an overlooked boxing world champion from the 1930s who was his great-uncle. I mean, it's pretty wild just on premise alone, so it should be no surprise that Prusinowski himself turns out to be a fascinating character. Combining an historical look at how the mafia machinations of early-20th-century boxing derailed the career of World Middleweight Champion Babe Risko with Prusinowski's all-in crusade to bring recognition and modern meaning to that legacy, this is a truly unique piece that does triple duty as the kind of story I'm pleased to feature in GT. 

STEVE PALOPOLI | EDITOR-IN-CHIEF
---
LETTERS TO THE EDITOR
Read the latest letters to the editor here.
ONLINE COMMENTS

Re: Mountain Internet

This is more of the same old B.S. For years, Verizon and other companies passed along onerous fees and taxes to us and other rural communities to cover their "expenses" for maintaining copper wire that they didn't maintain. Then they lobbied Congress and the FTC to allow them to stop maintaining the copper because "everyone is using wireless now, and that's just fine for internet access." No answer to the reasonable concerns of rural communities that don't have good wireless options and depend on copper even for emergency/911 support. We paid for maintenance that never happened. Then these companies either sold the rural regions they didn't want to support anymore to other companies (looking at you, Frontier) or simply announced that they'd drop them entirely, as is happening now with Cruzio.

The question isn't why these self-serving telecom companies are scooping up profits and running. It isn't why they refuse to provide service (or to maintain service) where it isn't profitable for them to do so, while screaming bloody murder whenever a city tries to step up and provide internet to any area where they feel they have the "monopoly," even when they aren't serving the community in question.

It's why is our government allowing this? Where are our representatives?

Of course, we all know the answer to that, too.

— Molly Jay

 

Re: Sea Level Rise

Santa Cruz has spent a lot of effort on sand and rocks along the coast. If they built a new harbor near West Cliff then they might be able to build a bigger beach out in front of the boardwalk by 2060. Maybe they should build a giant floating Disneyland with ocean water heaters on the west side of the wharf. And mix glue and concrete into the sand at the beach and turn that into a giant skatepark.

— Sticker Dan

 

What Dan said.

— Not Dan
Read the latest letters to the editor here. 


CORRECTION

Due to a production error, an incomplete version of the wrong feature story ran on page 27 of last week's issue. That story, "Culture Crash," can be found in its entirety on page 26 and 27 of this issue. The article "New Day" that began on page 26 of last week's issue can be found in its entirety on goodtimes.sc. We regret the error.

---
PHOTO CONTEST WINNER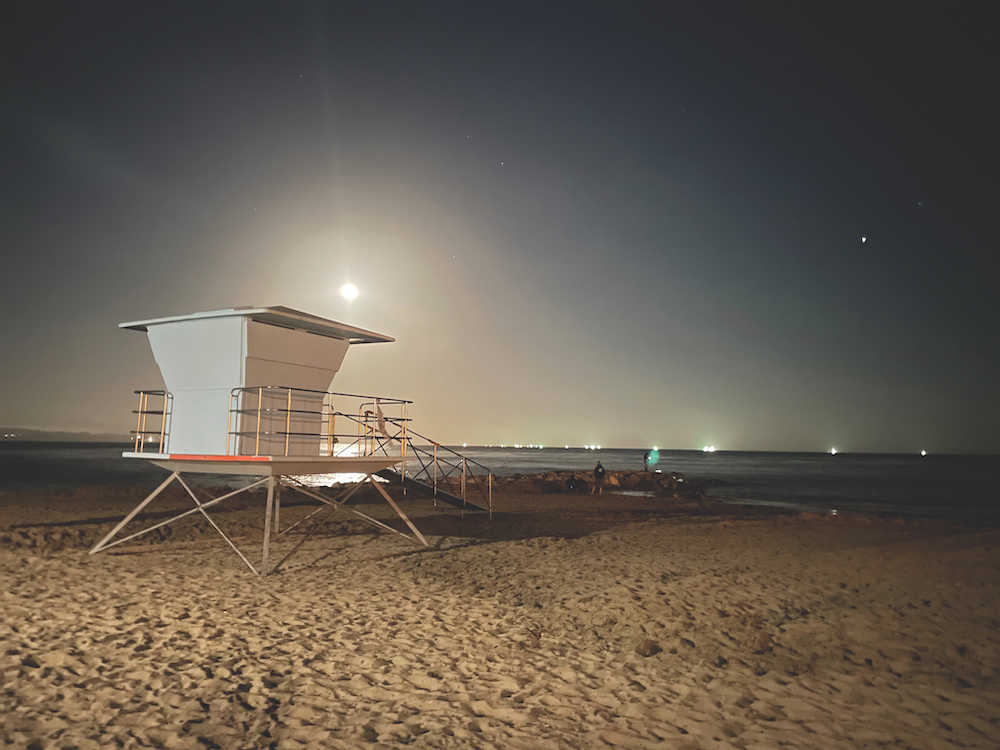 Submit to [email protected]. Include information (location, etc.) and your name. Photos may be cropped. Preferably, photos should be 4 inches by 4 inches and minimum 250dpi.
---
GOOD IDEA
SHOWING UP IN GROVES

Santa Cruz Shakespeare will be resuming in-person shows this summer in the Audrey Stanley Grove in DeLaveaga Park. The 2021 season performances will include The Agitators by Mat Smart, RII by Jessica Kubzansky and William Shakespeare's Troilus & Cressida. Tickets are now on sale to the public and can be purchased at santacruzshakespeare.org.

 
---
GOOD WORK
HEALTHY BUMP 

The Community Bridges WIC program is making healthy eating more accessible by temporarily increasing the monthly fruits and vegetables benefit for participating families. Youth ages 1 to 5 currently are granted $9 monthly, and pregnant, postpartum and breastfeeding women receive $11. Beginning June 1, the monthly benefit will increase to $35. The benefit increase will last through the summer until Sept. 30.
---
QUOTE OF THE WEEK
"Everybody has a plan until they get punched in the mouth."

-Mike Tyson