EDITOR'S NOTE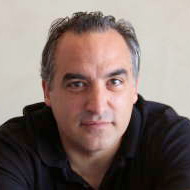 It's always important to prepare plenty of questions for an interview, but it's the questions you don't prepare that often end up being the most important. Those are the ones that rise organically out of the conversation, and can lead it in a direction I don't expect. But even though I know it works like that, I still wasn't prepared for the way talking to Bay Area author Tommy Orange would get my brain working overtime and have me so engaged in the conversation I barely even glanced at my notes. I was too busy trying to hold on to each thing he'd just said, so I could address the new burst of thoughts and questions that it raised before we were on to another topic.

It's ironic that my first question—an actual planned one!—was about the way Orange's novel There There is packed with ideas, because based on my experience it's an extension of how he engages with the world in general. There are certain interviews that stick with you long after you've written about them, and I'm sure this will be one of them.

All of this also provides some insight into why Orange was a great choice to be the center of the Humanities Institute at UCSC's Deep Read this year. They got the program off to an auspicious start with Margaret Atwood last year, and Orange is an exciting follow up. There are details about his March 3 live Zoom event at the end of my cover story. I really encourage you to check it out!

STEVE PALOPOLI | EDITOR-IN-CHIEF
---
LETTERS TO THE EDITOR
---
PHOTO CONTEST WINNER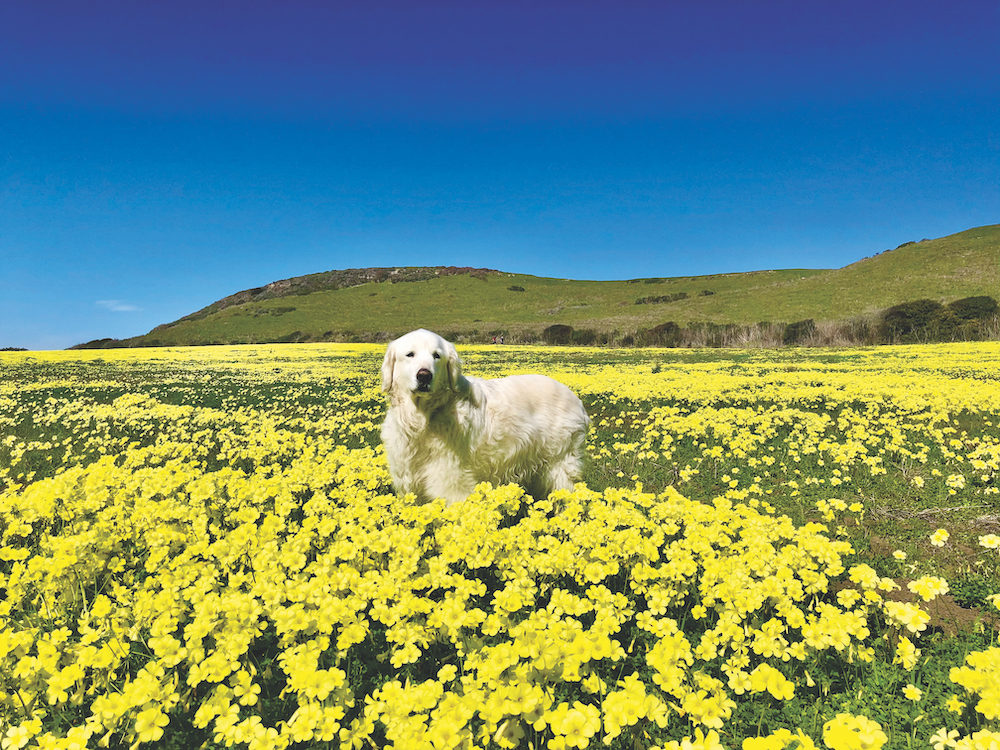 The photographer's dog Gunnar in a field of flowers off Highway 1 near Davenport. Photograph by Rick Ward.
Submit to [email protected]. Include information (location, etc.) and your name. Photos may be cropped. Preferably, photos should be 4 inches by 4 inches and minimum 250dpi.

---
GOOD IDEA
CONNECTING CAPITAL

The number of black-owned businesses across the county dropped by 41% in the first two months of the pandemic alone. The Inclusivity Project, launched on Feb. 16 by the Small Business Development Center of Northern California, will tackle this issue by connecting 1,000 black entrepreneurs with $100 million in capital. Along with supporting existing businesses, the project plans to launch 100 more black-owned businesses in Northern California. For more information about the project, visit theinclusivityproject.com/about/#sbdc.

 
---
GOOD WORK
CARD CONNECTION

The I-You Venture through the Family Service Agency thanks the Santa Cruz community for sending 11,000 "Thinking of You" cards and 2,400 gifts to residents living in senior care facilities in Santa Cruz. Many people living in these facilities aren't permitted visitors, including family members, due to the risk of contracting Covid-19. Cards and gifts can help relieve some of the loneliness caused by social isolation. For more information on sending cards, visit fsa-cc.org/i-you-venture.
---
QUOTE OF THE WEEK
"If you can't say anything nice about anyone else, come sit next to me."

-Gertrude Stein