EDITOR'S NOTE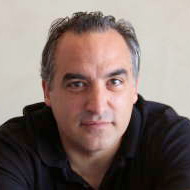 At the end of last year, we saluted Santa Cruz's Cat Willis for her work with Black Health Matters, naming it one of the 50 great local things that got us through 2020. Now, just a couple of weeks later, Willis is once again in our cover story, this time for her work with the Tannery World Dance and Cultural Center, which is celebrating its tenth anniversary this year. Clearly, Willis is doing important work on multiple issues in our community.

What's truly amazing is the way the work intersects seamlessly. But then, as you'll read in Georgia Johnson's story about Willis and TWDCC, she has a way of bringing a multitude of elements together in unique ways. From the organic way the organization came together to the way it elevates diverse styles and forms that have been underappreciated, TWDCC has made a tradition out of connecting traditions.

As Willis herself points out in the story, "intersectionality" has become a bit of a cliché. Leave it to a Santa Cruz group like TWDCC to get beneath our assumptions and bring real meaning back to the concept. Here's to another decade of dance that challenges and unites.

I also want to remind everyone to vote for our Best of Santa Cruz awards at goodtimes.sc. It goes without saying in these extremely difficult pandemic times that your favorite businesses need your support more than ever. Getting that award for "Best Takeout" or "Best Bike Shop" or "Best Desserts" can be a huge difference-maker right now. Cast your vote today!

STEVE PALOPOLI | EDITOR-IN-CHIEF
---
LETTERS TO THE EDITOR
Read the latest letters to the editor here.
ONLINE COMMENTS

Re: Food Trucks

Come on now! Watsonville has beautiful weather and beautiful landscapes, but it is like living under Communist surveillance. We can't even have a bowling alley! The cops out here get extra pay for gangs. If there are even any gangs here, they are the police. Gang affiliates are being priced out and leaving to Salinas. Watsonville PD pesters students and the working class more than gang members.

I can see the future of Watsonville and it looks very white to me.

— Seven Velez VII
---
PHOTO CONTEST WINNER
Five whimsical pumpkins, all of them are colourful, all of them have personalities, one of them is a jerk. Can you guess which one?
This is a virtual event so pants are optional but you'll need your own supplies.

Recommended Supplies:
– 16″ x 20″ canvas
-#16 brush, #8 brush, a fine tip brush
-blue, red, yellow, black, and white paint
-paint pallet or paper plate, water cup, paper towels, hair dryer
-don't forget drinks and munchies
Supply kits are available at https://shop.yaymaker.com/, or you can also find what you need at your local craft store. Many dollar stores also have a good selection of art supplies.
See you soon!
(10259755)
Grab the kids and unleash your inner artist at the Original Paint Nite. You'll all go from a blank canvas to a masterpiece of your own, with plenty of laughs along the way.
You'll be guided by a talented and entertaining artist, who will:
bring all the supplies and set you and your group up with canvases, paints, and brushes
lead you through step-by-step process to paint "Milky way at the Pines"
entertain and delight your group and make it a memorable experience!
You and the kids will love what your create, and how much fun you have doing it. No experience needed. Come early and grab some snacks!
Please Note:
This event is for children ages 6 and up
Each child must be accompanied by an adult
Every attendee(child and adult) need a ticket
Looking for something besides Plant? At Yaymaker, we do a lot more than Plant Nite and Family Events. Check out some of our other experiences like Paint Nite and Candle Making. For all of our events check out: www.yaymaker.com
Submit to [email protected]. Include information (location, etc.) and your name. Photos may be cropped. Preferably, photos should be 4 inches by 4 inches and minimum 250dpi.
---
GOOD IDEA
FALL BACK INTO PLACE

UCSC has begun planning for a return to in-person instruction this fall in the upcoming academic year. A university press release says that everyone in the Banana Slug community is eager to return. The school will share more information as it develops plans for returning to its residential campus, Scotts Valley Center, Silicon Valley Campus, and other sites. Among the details, leaders are currently working on the rollout of a campus Covid-19 vaccination strategy.
---
GOOD WORK
BETTER TOGETHER

A plan to consolidate two Mid-County fire districts took a step forward last week when nobody from the community registered a complaint. Efforts to consolidate Aptos-La Selva Fire Protection District and Central Fire Protection District began in 2019. Fire officials say the move will help departments streamline their services, and help reign in costs by reducing duplication of staff, resources and overhead costs, according to the report.
---
QUOTE OF THE WEEK
"Life is the dancer and you are the dance."

-Eckhart Tolle