EDITOR'S NOTE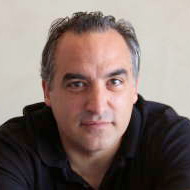 I've ripped down and remade my share of front pages, but in all my years at Santa Cruz weeklies, I don't remember ever bumping the cover story of the week to pay tribute to someone in the community who had passed away. It's just not the nature of newsweeklies, where you only get 52 front pages a year, and stories are tightly scheduled, often with only a short window of time in which they can run.

But then, Jack O'Neill certainly liked to be the exception to the rule, didn't he? Even when we first started discussing what kind of story we would do on Friday, we weren't necessarily thinking of putting the story on the cover. But as the impact of his passing really sunk in, it became more and more obvious that that's exactly what we needed to do. The issue isn't even out yet, and I'm already enjoying the thought of O'Neill's eye-patched, bushy face and wry smile staring out at Santa Cruz from hundreds of GT racks. Seems right.

I'm struck, too, by the difference between this story and the one we ran a month or so ago about local poet Peter McLaughlin. Though also celebratory, Pete's story had a very tragic side. I don't feel that at all with Jacob Pierce's story this week. Jack O'Neill lived to be 94, died of natural causes and left a legacy that people around the world are going to remember as long as there are surfers on the breaks. We should all be so lucky. Here's to Jack.

STEVE PALOPOLI | EDITOR-IN-CHIEF
---
LETTERS TO THE EDITOR
Read the latest letters to the editor here.
Never to Be Forgotten

I'd like to make a correction to the wonderful story written by Geoffrey Dunn about Antoniette "Akoni" Swan (GT, 5/3). While I do appreciate Geoff describing me as affable and informative (and hope that's accurate), I am not, as stated in the article, the owner of Santa Cruz Memorial Park cemetery. I do own the on-site mortuary, which is a tenant of the cemetery, and that may have led to the error.

Santa Cruz Memorial Park is a nonprofit community service organization governed by a Board of Trustees, of which I am a member. Santa Cruz Memorial Park was founded in 1862 by the local Odd Fellows Lodge, a fraternal organization dedicated to serving the community.  In fact, the cemetery and Lodge are two of the oldest organizations in the county, pre-dating the incorporation of the City by almost half a decade.

I'd like to thank Geoffrey, a gifted writer and local boy, for writing this important and informative article, and the Good Times for publishing it. I'd like to also thank Kyle Gilmore for making it his mission to honor and remember Antoniette "Akoni" Swan with a memorial monument where her story can be written, never again to be forgotten. Most importantly, as a fourth generation Santa Cruzan, I want to thank and pay tribute to "Akoni" for bringing her Aloha spirit to this community and playing a pivotal role in making Santa Cruz (the real) "Surf City, USA."

Randy Krassow
BEFORE YOU YIMBY

It was good to see two articles focusing on the key issues of housing and increased density that is proposed along major corridors (GT, 5/24, 5/31). However, it seems to me that a critical question was missing from the discussion: whether or not, or how much, such development will truly bring prices down and make Santa Cruz more affordable.

As someone who has made Santa Cruz my home for over 16 years, and now lives with the fear of being priced out, I feel very personally the need for more affordable housing. However, I am dubious of the often-repeated claim that we can build enough housing to bring the prices down substantially. What works in other cities may not play out the same way here, where many renters and buyers come from the larger San Jose area and its high-paying job market.

We need to be honest with ourselves that any new development will have negative impacts on neighborhoods. Your article touts the community benefits that might come with higher density, such as newer traffic signals and other changes "to make the traffic flow smoother." Yet it's hard for me to believe that in neighborhoods which are already heavily congested, we could add hundreds of new residents and still end up with less traffic. While it is certainly possible to achieve that goal, it would require a much greater commitment and investment in public transit and bike-ped infrastructure than anyone is seriously talking about.

More frightful still, in my mind, is the likelihood that we would approve these substantial changes to the character of our town based on the premise of fixing the housing crisis, and in the end almost all of the new units will still be out of reach to the people who need it most. For me to say "yes in my backyard," I'll need a much stronger commitment to housing the people who are already here.

Steve Schnaar | Santa Cruz
---
PHOTO CONTEST WINNER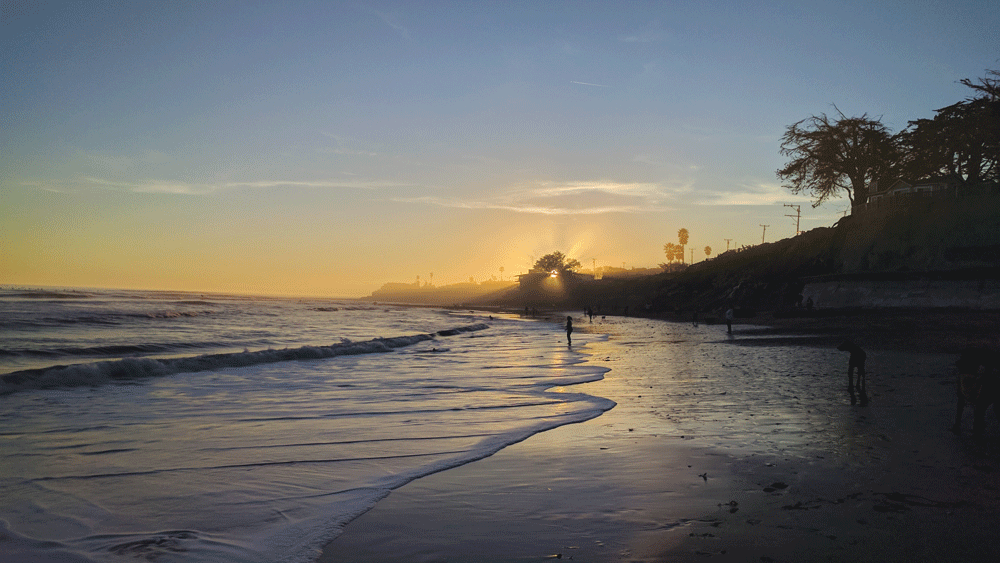 Submit to [email protected]. Include information (location, etc.) and your name. Photos may be cropped. Preferably, photos should be 4 inches by 4 inches and minimum 250dpi.
---
GOOD IDEA
LEAP OF FAITH
It may sound like an unorthodox way to cope, but after a few years of watching her son struggle with a severe form of epilepsy, Luane Beck is ready to jump out of a plane. In order to raise money for her son, Jordan Beck-Clark, she will take the leap on her birthday, June 15, through Skydive Surfcity. Jordan needs a $20,000 surgery, and Beck has launched a fundraiser for help. To find it, visit youcaring.com and search for Jordan's name.
---
GOOD WORK
CROSS TO SHARE
Central Coast Red Cross has announced the 10 awardees for its 12th Annual Heroes Breakfast on Friday, June 16, at Twin Lakes Church in Aptos. Half of them are from Santa Cruz County: Reese Selck, Good Samaritan Hero, from Watsonville; Kraig Evans, First Responder Hero, from Santa Cruz; Jon Winston, International Services Hero, from Santa Cruz; Larry deGhetaldi, Medical Hero, from Soquel; and Lisa Tkoch-McFarland, Service to the Armed Forces Hero, from Felton.
---
QUOTE OF THE WEEK
"Three most important things in life: surf, surf and surf."

-Jack O'Neill