EDITOR'S NOTE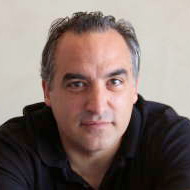 In 2015, Geoffrey Dunn and Kim Stoner wrote a cover story for GT about the three Hawaiian princes—David Kawananakoa, Edward Keliiahonui and Jonah Kuhio Kalaniana'ole—who came to Santa Cruz and gave locals, as reported in the press in July of 1885, "interesting exhibitions of surf-board swimming as practiced in their native islands." Dunn and Stoner had been researching and writing about the importance of this moment in not just our local history, but the history of surfing in this country, for a long time, but this article in particular came out in conjunction with two of the redwood longboards the princes surfed that day returning to Santa Cruz as part of a MAH exhibit.

That issue of GT was hugely popular—people still bring it up to me—and the exhibit went on to be the MAH's most successful ever. But Dunn and Stoner's work on bringing attention to this previously overlooked part of Santa Cruz's cultural history didn't stop, and sometimes it manifests results in unexpected ways.

That's where this week's cover story comes in. Dunn writes about Kyle Gilmore, a man of Hawaiian decent who—through Dunn and Stoner's work—discovered the story of the three princes and of Antoinette "Akoni" Swan, an immigrant of royal Hawaiian lineage who played a critical role in their story. That set in motion a visit by Gilmore to Swan's grave, which he discovered remains unmarked despite her legacy. The effort on Gilmore's part to right that wrong is at the heart of this piece about Swan's legacy, and it's a tribute to the power of cultural pride and to storytelling, as well.

STEVE PALOPOLI | EDITOR-IN-CHIEF
---
LETTERS TO THE EDITOR
Read the latest letters to the editor here.
Birth Happens

Matt Weir's article "Born Free" (GT, 3/8) was an uplifting story about birth in Santa Cruz, and the timing was fortuitous. Kate [Bowland] is a member of our "Birth Happens in Santa Cruz County" project popping up May 19 at MAH's Third Friday History Jam. We are examining newborn customs starting with the Ohlone people, birth places in Santa Cruz County, maternal outcomes, and birth attendants. We have been trading historical midwifery stories during our planning meetings. Kate's dedication to preserve homebirth options gave everyone courage. Your editor, Steve Palopoli, was right: Kate is my "new Santa Cruz hero."

The midwives continue to be cultural disruptors. From the Museum of Art & History's website: "Learn about Santa Cruz's birth history over the last 150 years, focusing on the limited recordings of births performed by midwives, with the Birth Happens in Santa Cruz County: Customs, Places, and Cultures project. Map out your birth place, share your story, and experience the different environments midwives have performed birthing practices."

Elizabeth Yznaga, CNM, DNP | Santa Cruz
Leave Bikes at Home

In your mountain biking article (GT, 3/28), a bike group leader says, "We didn't have enough legal trails to satisfy that [biking] user group." How's that stack up against the satisfaction of other "user groups"—like the birds and animals whose remaining habitats would be more and more fractured and overrun by additional bike-only trails in Pogonip? Or walkers who already anxiously hug the edges of existing trails in Wilder Ranch, and keep their children close, so they won't be run down by the considerable minority of bikers who bomb down the hills at high speed? Mountain bikes should be kept out of Pogonip, and out of new parklands at Coast Dairies/Cotoni National Monument and San Vicente Redwoods. All people are, or will be, invited to visit and enjoy those places. Just leave the high-speed machines at home. There's no more room for them.

Alexander Gaguine | Santa Cruz
Online Comments

Re: Mountain biking

With all the energy the MBoSC seems to have for expanding the number of new MB trails in Santa Cruz County, they would greatly improve their PR efforts if they were to concentrate on repairing the many eroded single-track hiking-only trails in Nisene Marks SP that have been illegally ridden by mountain bikers over the years. While they're at it, they could also decommission the many illegal MB trails hacked into that forest. Calling the park's deed restrictions "problematic" for mountain bikers is disingenuous. We are all stewards of the land, whether it's located in a state, city, or county park. If one of the parks has a rule about bikes, we should all respect the rule.

— Liz

It always "pleases" me to see Celia Scott pontificate upon the importance of a "natural preserve," and her blatant disregard for history as well as nature. The club house is going to shambles, trucks are allowed on the fire roads, homeless campers still abound in Pogonip. A biker, the root of all evil.

— Jesus la Primavera

---
PHOTO CONTEST WINNER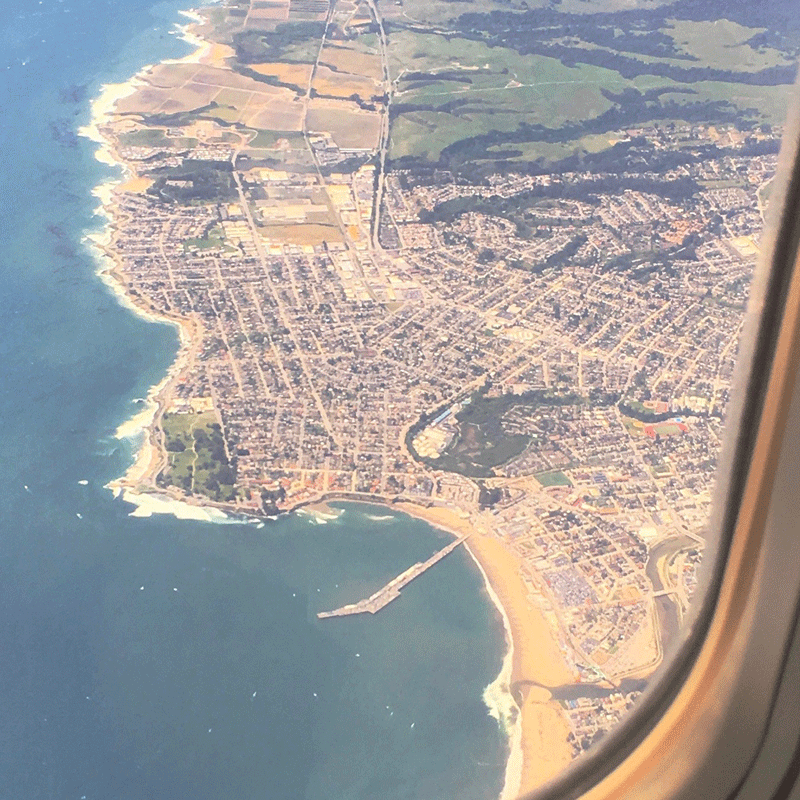 Submit to [email protected]. Include information (location, etc.) and your name. Photos may be cropped. Preferably, photos should be 4 inches by 4 inches and minimum 250dpi.
---
GOOD IDEA
CLEAN SWEEP
Groups like the California Native Plant Society are always toiling with the invasive broom plant, trying to get it out of local greenspaces. Not to miss out on the fun, the Santa Cruz Water Department is having its own "Broom Bash" at the Loch Lomond Recreation Area, from 10 a.m. to 2 p.m. on Saturday, May 6. Volunteers will help pull as many French broom plants as possible before they go to seed. For more information, contact [email protected].
---
GOOD WORK
ROLL CREDIT
Some young filmmakers have something to put on their résumés, now that they've won cash from the Save Water Coalition, which awarded a total of $3,900 in prizes to nine teams. The coalition announced five first place winners in two categories—water conservation and pollution prevention—and two languages, English and Spanish. In a range of formats, the shorts cover themes like car-washing tips, as well as when and what to flush down the toilet. Visit watersavingtips.org to watch the videos.
---
QUOTE OF THE WEEK
"I am learning all the time. The tombstone will be my diploma."

-Eartha Kitt