EDITOR'S NOTE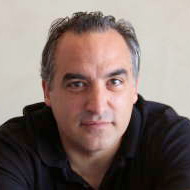 Considering what a nightmare this past week has been, I have to admit, I'm pretty excited about the Numbskull Anniversary Show at the Catalyst this week that features some of my favorite Santa Cruz punk bands from the '90s, like Fury 66, Good Riddance and Swingin' Utters. Seems like the right time to hear "Liberty" from reformed Berkeley band Screw 32, who are also on the bill: "You say there's nothing left to say/Our freedom's time is in delay."

This week's cover story, though, reminds me of a song from another '90s Santa Cruz band I liked, Lackadaisy. Singer-songwriter Chris Wedertz (who was backed by her husband Rick Walker on drums) crafted some real indie-pop gems for that band, including my favorite, "The Aliens Don't Want Me," from their 1997 album Still Life. In the chorus, the lack of contact from the stars leads Wedertz to simply conclude, "I guess the aliens don't want me."

That's kind of how I felt reading DNA's story on his experience at Alien Con. If these supposed ancient astronauts are going to come back and fix everything, as some of the true believers assert, wouldn't right about now be a good time? But then I look at who we just elected president and understand why they might pass. I guess the aliens don't want us.

STEVE PALOPOLI | EDITOR-IN-CHIEF
---
LETTERS TO THE EDITOR
Read the latest letters to the editor here.
Way Forward

Yes, I was shocked and saddened by the result of the presidential election. However, somehow it has propelled me into being my best self more determinedly than ever. I trust that we're all connected, and can benefit from stretching in ways that we did not know were possible even a moment ago. How can you grow in your unique way to contribute to the life of the planet?

Robby Labovitz | Santa Cruz
She Won

Hillary Rodham Clinton is the real president of the United States. She won the popular vote, much like Al Gore did back in the 2000 election. In most nations throughout the world, winning the popular vote automatically makes one the victor in any general election. The U.S. presidential election has been stolen, as the presidency of Al Gore was stolen back in 2000. By its very nature, the current "delegate" system of independently appointing presidents is a deliberate theft of the vote of the American people. President-elect Hillary Rodham Clinton needs to walk into the white house escorted by all 5 branches of the U.S. military and proclaim her victory as the true and duly-elected president of the United States of America.

Steven Craig Jones | Santa Cruz
Where Is It?

I'd like to quote briefly but exactly from a letter on page 4 of last week's issue, from Linda Fawcett of Community Bridges, in support of Measure D: "Your half-penny increase will go toward not only improving our local roads and light rail system, but also to enabling increased transportation services for our populations of seniors …"

I have lived here for almost 20 years, and I've yet to locate the light rail system which Ms. Fawcett says is going to be improved. Please can Ms. Fawcett tell me where it's hiding; I'd love to use it.

Isabelle Herbert | Aptos

Online Comments

Re: Electoral College

The Electoral College was obsolete when the telegraph became widespread (late 19th century). The only reason we still have it is political inertia. It is natural for politicians to preserve the political system that got them elected in the first place. We need to change to a preferential voting system that allows people to express their true political voice without the need to vote for the lesser of two evils.

— Gilbert Pilz

Re: Gluten-Free

Epicenter of GF consciousness? Hardly. Santa Cruz is a GF wasteland, with almost no restaurants, if not no (outside of Windmill Cafe and a pizza and hamburger place), offering GF bread or pasta, almost no, if not any, bakeries offering GF items, excepting GF bakery, which is not mainstream. Santa Cruz has a long way to go to catch up with SF and Oakland, or Australia, where GF is very mainstream. GF, for many people like myself, is the only way we can eat grains, and Santa Cruz is not a mecca of awareness.

— Overlandtraveler
---
PHOTO CONTEST WINNER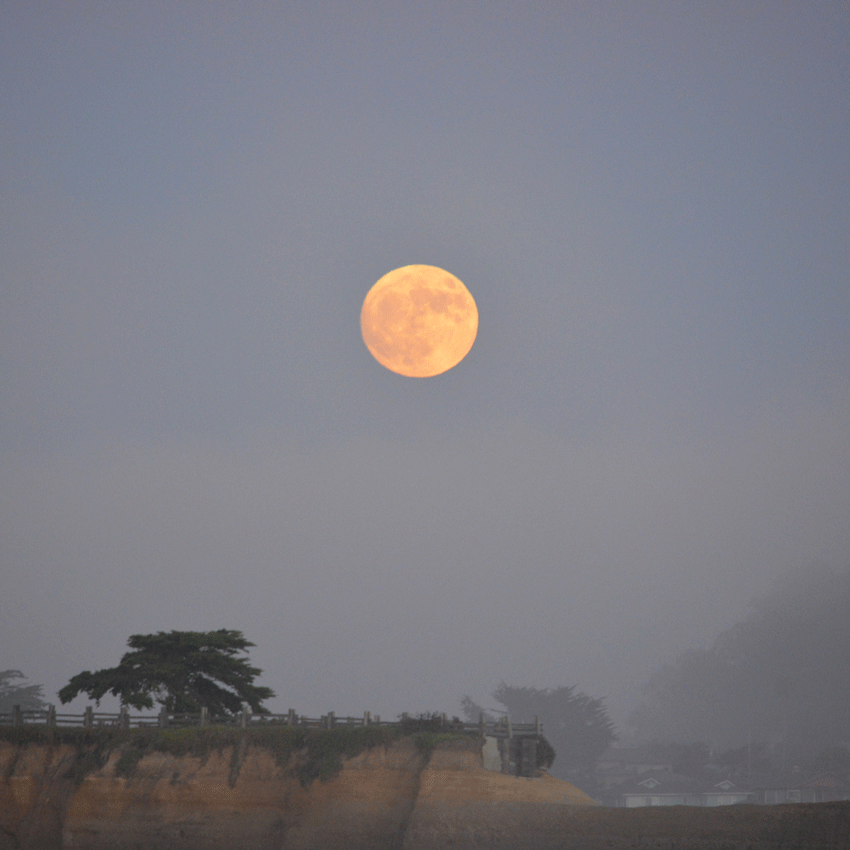 Submit to [email protected]. Include information (location, etc.) and your name. Photos may be cropped. Preferably, photos should be 4 inches by 4 inches and minimum 250dpi.
---
GOOD IDEA
TEATIME OF NEED
Hidden Peak Teahouse has reached out on its website to ask for the community's help. The best local spot for a side of zen with your jolt of caffeine is struggling, and may not make it without a boost. This weekend is a chance to give them just that during their donation drive from Nov. 18-20. Hidden Peak has a list of what donors can receive on their Facebook page.
---
GOOD WORK
POLLING FORWARD
There's been a lot of concern about the future of diversity in this country since Nov. 8. But election night also ushered in some positive news, at least in Santa Cruz: local voters have elected the first African American to serve on the city council. Martine Watkins, an education programs coordinator, could finish as the race's second-highest vote-getter, which would put her in position to be the city's first African-American mayor as well.
---
QUOTE OF THE WEEK
"I believe alien life is quite common in the universe, although intelligent life is less so. Some say it has yet to appear on planet Earth."

-Stephen Hawking