EDITORIAL NOTE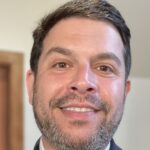 Christy Rodriguez needs to get her 10-year-old daughter's glasses and school supplies, and more clothes for her family—she has three days' worth of clothes she's continuously laundering. Like many Pajaro residents, the Rodriguez family didn't think they'd be unable to return home after more than 10 days following the mandatory evacuation.
The late-night/early-morning order to abandon their house understandably roused Christy into anxiety: "All we heard was sirens and a [loudspeaker] saying, 'the levee had breached, and water was on its way,'" she recalls. "I was having a hard time just breathing—my kids were asleep, and getting woken up like that was horrible."
There was no time to think about packing necessities, like shoes for her daughter and 4-year-old son. Since that sudden wake-up call, the family of four has been living out of a hotel room. Christy and her husband—a special education instructional assistant for the PVUSD and a sales rep, respectively—are thankful they have that option, though. They're also grateful that their home wasn't flooded. But the private security on their street still won't allow them to enter their home for just a few minutes to collect some things. Christy and her husband are constantly inquiring, trying to find out when they'll be able to get into their home. They're told that the ground is "contaminated."
Meanwhile, the cost of purchasing all the necessities they can't access from their home plus the $140-per-night for the hotel room is adding up—Christy sighs, remembering rent is also due soon. But no one has answers.
"Everyone is clueless," Christy says. "It's still not even declared a natural disaster, so we're not allowed to apply for FEMA yet. The shelters are full, and people are sleeping in their cars."

Like the Rodriguez family, nearly 2,000 Pajaro residents who evacuated live in day-to-day limbo, feeling alone in this. Meanwhile, 94% of Pajaro is Hispanic; many don't speak English and undocumented immigrants aren't eligible for federal assistance when or if it becomes available.
"The government has done nothing to help Pajaro that I know of," Christy says. "It's been the community helping. At the hotel, Driscoll's did tacos for us; Freedom Meat Locker did sandwiches."
Christy doesn't understand why President Biden hasn't declared Pajaro a natural disaster as he did for Capitola; the frustration, the depression, that feeling of not knowing what's next—an emotional exhaustion that Christy probably shares with all community members.
"It's so hard when your kids are crying to go home, and you can't take them home," she says. "My son is always like, 'I want spaghetti,' and I'm stuck here with a microwave."
You can help by visiting the donation pages, cfmco.org/stormrelief or cfscc.org/disaster, and noting "Pajaro" in the comment field.
Adam Joseph | Interim Editor
---
PHOTO CONTEST WINNER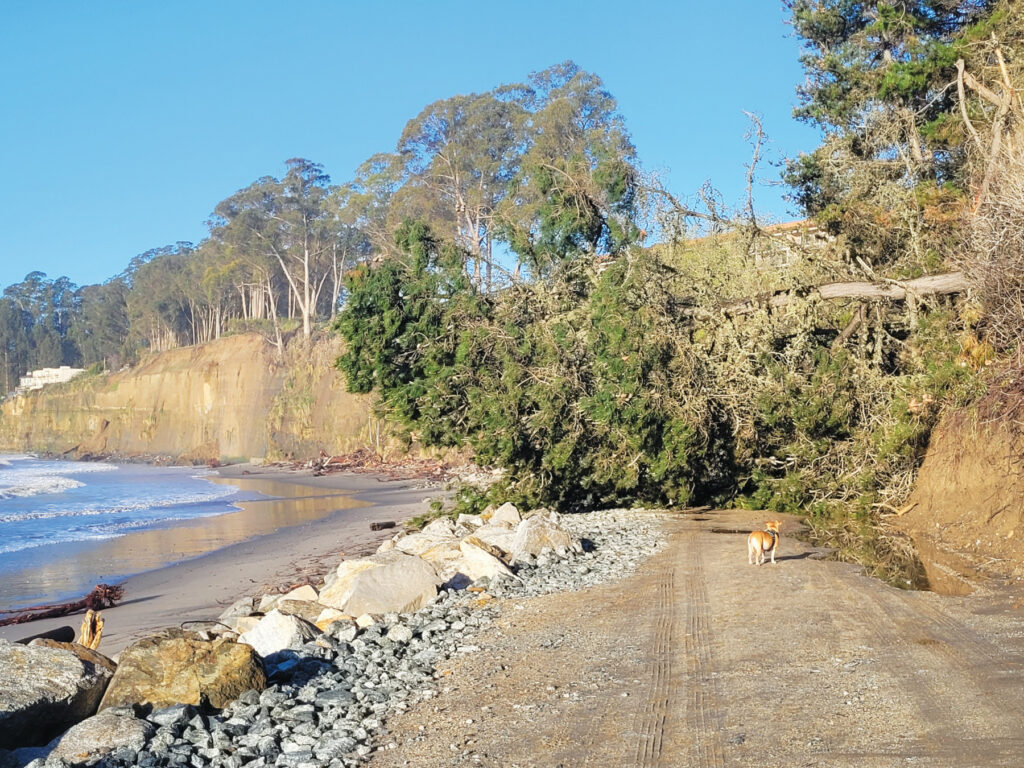 Submit to ph****@go*******.sc. Include information (location, etc.) and your name. Photos may be cropped. Preferably, photos should be 4 inches by 4 inches and minimum 250dpi.
---
GOOD IDEA
On Monday, Representative Jimmy Panetta announced that his office is accepting artwork from local high school students for the annual Congressional Art Competition. The winners will have their entries displayed in the United States Capitol in Washington D.C., a tradition that began in 1982, with over 650,000 high school students involved in the nationwide competition. Paintings, drawings, collages, prints, mixed media, computer-generated art and photographs are all accepted. The deadline for submissions is April 21. panetta.house.gov/services/art-competition
---
GOOD WORK
Housing Matters, a local nonprofit dedicated to ending homelessness, is leading the first-ever March to End Homelessness in Santa Cruz County. On Saturday, April 1, local nonprofit providers, businesses and community members will march and rally near downtown Santa Cruz. At the end of the march, there will be local speakers and a festival with live music, vendors and food trucks. housingmatterssc.org/march2023
---
QUOTE OF THE WEEK