EDITOR'S NOTE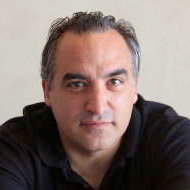 There is no doubt that water concerns are among the top issues facing Santa Cruz County—and likely will be for a long time to come. That's why we've done a lot of reporting over the last few years on this area's volatile and often strained relationship with what is possibly our most precious natural resource—from drought to flooding to conservation to mercury-tainted fog.
But this week's cover story from Sean Cummings, who comes to us via our internship partnership with UCSC's Science Communication Program, focuses on an aspect of our local water problems most of us never think about—freshwater lakes. I don't want to spoil any of the eye-opening history he goes into, but if you never realized the importance of preserving their safety, prepare to be extremely disturbed by how toxic Watsonville's Pinto Lake was allowed to get. But also, hopefully, inspired by the people who have worked to improve its ecosystem.
Also, I hope you'll read Aiyana Moya's story this week profiling some of the Santa Cruz Gives groups working for social equity, and then go to santacruzgives.org to donate to the nonprofits in our holiday giving campaign. With about a month to go in the campaign, we have raised more than $700,000! Help us get to our goal for these incredible organizations that do so much good in Santa Cruz County.
STEVE PALOPOLI | EDITOR-IN-CHIEF
---
ONLINE COMMENTS
RE: CABRILLO NAME CHANGE
I am saddened by this decision. I graduated from Cabrillo in 1973 and went on to earn a Bachelor's degree in the state college system. I have many fond memories from my time at Cabrillo, and it's sad that a movement supported by a few is pushing their agenda on the rest of us. And sadder still that the college's governing board is being weak enough to bow to their ideologic stand.
— Wes Scott
I think changing the name is a huge mistake. They are going against the will of the community. Sometimes things get a little too "PC."
— Meruca Tass
RE: VANDAL SENTENCING
Bless you, Abi, for your courage and your effort. Most of the community countywide supports you.
You are most welcome here. The two individuals who vandalized your work are not. Thank you Judge Cogliati for your ruling. No, these two people should not be able to possess a firearm.
— Steve Trujillo
It makes me so sad to drive over the mural and see the black skid marks over it. The two responsible should have to go out and clean it up with toothbrushes, along with the $19k, classes, and 2 years probation.
— AV
RE: KARIN BABBITT
This woman is truly a gem. I'm glad Santa Cruz is finally waking up to her talent and genius.
— Amy Anderson
---
PHOTO CONTEST WINNER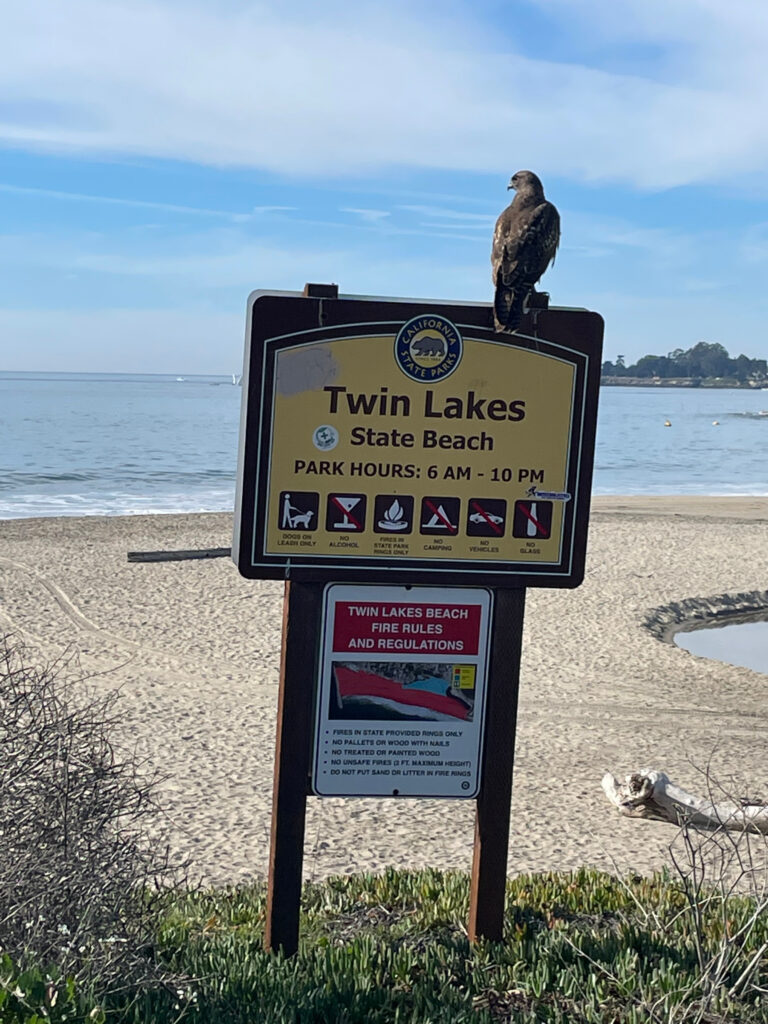 Submit to [email protected]. Include information (location, etc.) and your name. Photos may be cropped. Preferably, photos should be 4 inches by 4 inches and minimum 250dpi.
---
GOOD IDEA
LIGHT FIXTURES
The Hospice of Santa Cruz County is hosting its annual Tree of Lights and Luminaria Installation celebration, a beautiful way to remember loved ones who have passed on by lighting a paper lantern in their honor. The event takes place Dec. 8 at the Tannery Arts Center from 5pm to 6:30pm. Learn more at hospicesantacruz.org/tol.
---
GOOD WORK
COLLEGE FUNDER
Millions of children will automatically be signed up for the new California Kids Investment and Development Savings Program (CalKIDS), which will enroll every eligible low-income public school student in grades 1-12, with an initial college-fund seed deposit ranging from $500 to $1,500. There will be a bilingual informational town hall on Dec. 6. Register at sccoe.link/calkids.
---
QUOTE OF THE WEEK
"No matter who we are or where we come from, we're all entitled to the basic human rights of clean air to breathe, clean water to drink and healthy land to call home."

— Martin Luther King III