EDITOR'S NOTE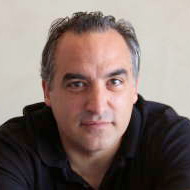 I missed the first wave of James Durbin mania in Santa Cruz, which went down just before I came back to Santa Cruz in 2012 to be editor of Santa Cruz Weekly. The one thing I did see at the time was the clip of Durbin performing Judas Priest's "You've Got Another Thing Coming"—with Judas Priest—on the finale of American Idol's 10th season. So I kind of always assumed he was a metal guy, despite the fact that his subsequent projects have covered musical ground from pop to hard rock to Americana. I was surprised that so many people were surprised to see him take over as Quiet Riot's lead singer in 2017.

Still, I have to say that even I am taken aback by how hard Durbin has leaned into his love of metal on his new solo album—and I love it. In his cover story on Durbin this week, Aaron Carnes explains just how thoroughly that love comes through on the new album—right down to the fantasy tropes that are the hallmark of classic '70s heavy metal. I got a genuine sense of glee looking through the photos for this story, too, as Durbin has committed to the part visually. This is the first heavy metal cover I remember GT doing since I've been here, and it's long overdue. As Tenacious D sang, you can't kill the metal—the metal will live on.

STEVE PALOPOLI | EDITOR-IN-CHIEF
---
LETTERS TO THE EDITOR
Read the latest letters to the editor here.
ONLINE COMMENTS

 Re: Pandemic Running

Running is the most misunderstood exercise, so I am incredibly grateful for this article. As a collegiate swimmer, I always HATED running, and I had all the excuses to support that resistance. But as I got older, and pools were so hard to come by, I laced up. In the decade and a half since then, I see running more as a skill, a type of moving mediation, to keep me sharp, healthy, and stress-free (ish). Running has really shown it's quality during this pandemic. While my business and income still suffer much, but my attitude and focus are as sharp as ever. My goal every week is to put in 20miles, which seems to do the trick. My sleep is better, I eat healthier I am a more patient person to my loved ones. See you out there.

— Alex

 

Re: Coastal Commission

I want to know what authority or legislation gives Coastal Commission staff the power to stop already agendized council items from being considered. How can one person in a regional Coastal Commission office have this authority? I asked this question of Coastal Commission staff located in Santa Cruz via an email and never received a response back. I know of no other circumstance where one individual on staff with a state commission can exert such power. 

— Richelle Noroyan

 
---
PHOTO CONTEST WINNER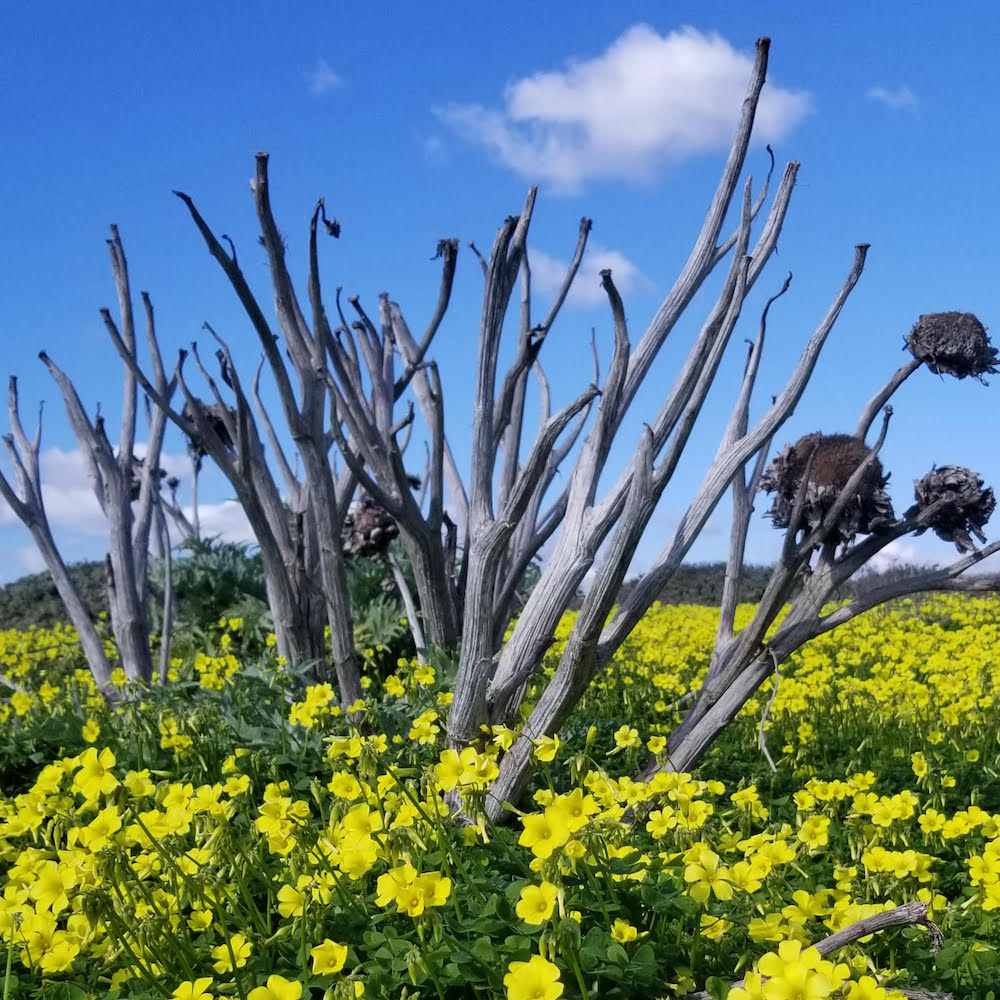 Oxalis in bloom along the bluffs between Bonny Doon Beach and Shark Fin Cove. Photograph by Pamela Coz-Hill.
Submit to [email protected]. Include information (location, etc.) and your name. Photos may be cropped. Preferably, photos should be 4 inches by 4 inches and minimum 250dpi.

---
GOOD IDEA
POP D'ART

The weird and wonderful await in the lobby of the Rio Theatre. Every Sunday for the month of February, the Rio Theatre will be selling uncommon objects to help pay the bills and fund performances. Pop D'Art (pronounced like "pop-tart") will feature lighting fixtures, old film, CDs, and contributions by local artists. For more information about the sale or to donate objects, contact [email protected].
---
GOOD WORK
POP-TART SPARK

Pop-Tarts and United Way have selected 21-year old Kristina Bullington to be one of the 20 recipients of a $2,500 grant as part of the Unwrap the Future Challenge, intended to help young people improve their communities. Bullington, an anthropology student at UCSC and Everett Fellow, intends to use the money to fund digital workplace development skills and emotional intelligence classes for incarcerated students with the aim to reduce recidivism in Santa Cruz. 
---
QUOTE OF THE WEEK
Heavy metal is a universal energy–it's the sound of a volcano. It's rock, it's earth-shattering. Somewhere in our primal being we understand.

-Billy Corgan