EDITOR'S NOTE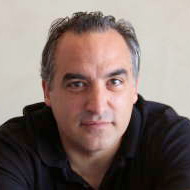 Fashion never slows down, and neither does FashionArt. In order to keep its reputation as the most fashion-forward event not only in the local scene but also possibly in all of Northern California, its organizers have to constantly keep pushing the boundary between wearable and art. That's what makes it so much fun for us to cover every year, and usually we try to provide an overview of what kind of craziness to expect in the upcoming show.  

In this week's cover story, however, Maria Grusauskas takes a different approach. Instead of going wide, she focuses on a more in-depth study of one of the fashion minds behind this year's event, FashionArt's new design coordinator Christina Morgan Cree. Though she's been involved with FashionArt almost since it started, this is her first year in this role, and her ascent is part of that constant drive to mix, expand and push that has made the event a huge success. Reading about her background in fashion—how she's had both an insider's and outsider's view of fashion design throughout her life made me think about the line that FashionArt walks between loving embrace of the industry's artistic ideals and witty satirizing of them. (And I don't mean just the involvement of the Great Morgani—has he ever done anything that wasn't tongue-in-cheek?) Santa Cruz loves to reject trends and support the outlier, which is why FashionArt has thrived here. Check out some pics from last year and read the story to find out why this 11th anniversary of FashionART could be the best yet.

STEVE PALOPOLI | EDITOR-IN-CHIEF
---
LETTERS TO THE EDITOR
Read the latest letters to the editor here.
Quitting Time

There was a recent blurb about the City of Santa Cruz contemplating putting the Warriors Arena at the Depot Park location (GT, July 13). This is ludicrous. There is no parking in the vicinity, and the streets get clogged on a normal weekend. On busy summer weekends, there are even parked cars in the "Flats" so people there can't get out of their driveways or their cars parked on the streets.

The soccer folks tried for years to get a field. They finally have one.

The city needs to wake up to the fact that there is no area between Swift Street and Capitola or from Mission Street to Beach Street in which to build anything! It's time for a reality check and time to stop!

Rowena Fulk

Santa Cruz
Real Plan

I run a locally owned business and lose valuable time sitting in traffic. My clients, my business, our local economy and the environment would be better off if small businesses like mine were not trapped in a continuously congested highway with no end in sight. The back roads and neighborhoods are not much better. Besides, cutting through them just to avoid the highway is endangering children and cyclists. I plan to vote for Measure D because it actually has a real plan to address these issues.

Justin White  

CEO, K&D Landscaping Inc. | Watsonville
Buses Not Enough

I will be voting no on the transportation sales tax measure this November because it provides $100 million for Highway 1 widening. Studies have consistently shown that adding more lanes to a highway does not result in long-term congestion relief. To decrease travel times, the number of cars on the highway must be reduced. Coming to the decision to oppose the measure was very difficult for me because a percentage of the tax money will fund the METRO. However, the amount of money to be allocated to the METRO will be insufficient to accomplish a goal of providing innovative plans needed to increase bus ridership and decrease cars on the highway.

When I moved to California a year ago, I was drawn to the City of Santa Cruz because of its natural beauty, walkability and bus service. I had already decided to no longer own a car in order to limit my carbon footprint. Aggressive wildfires in California and deadly flooding in Louisiana indicate how climate change is already affecting American lives and local economies. Climate chaos will only become worse as greenhouse gases continue to be spewed into the atmosphere. Without a car, I quickly discovered that riding the bus was a positive experience and that METRO drivers were courteous and helpful. I continue to be impressed by passengers who thank the driver when leaving the bus at their destination. But many more people need to experience bus travel if traffic congestion is to be alleviated and our collective carbon footprint decreased. I hope a new tax measure to fund road repairs and only 21st century sustainable transportation projects, like the METRO, will be presented to the public in a couple of years.

Susan Cavalieri

Santa Cruz

---
PHOTO CONTEST WINNER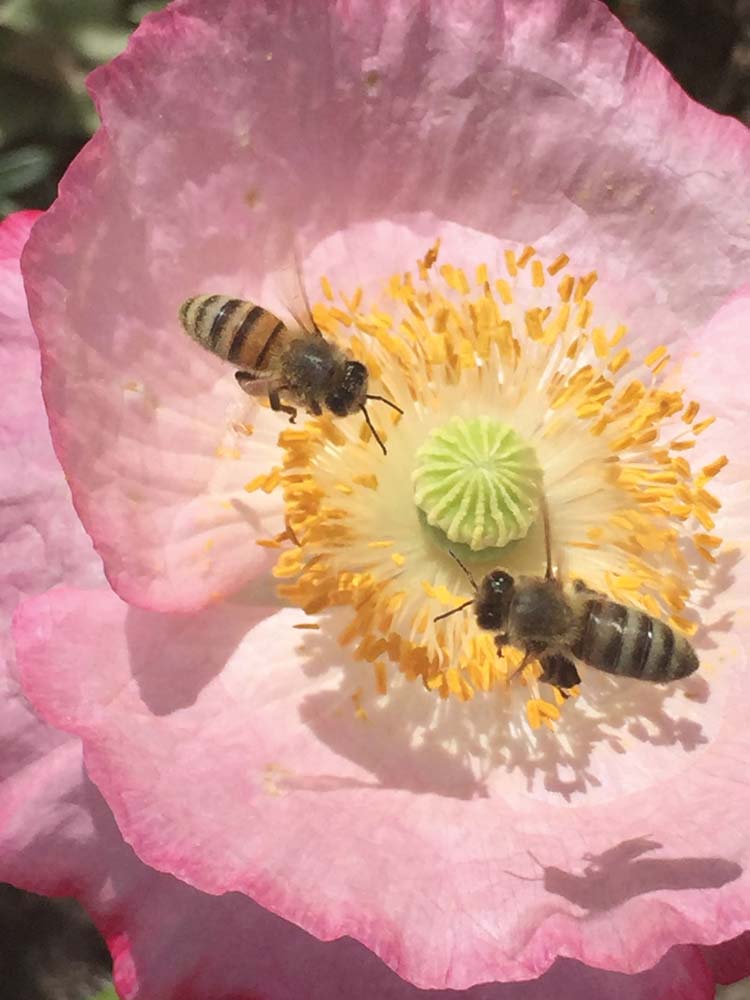 Submit to [email protected]. Include information (location, etc.) and your name. Photos may be cropped. Preferably, photos should be 4 inches by 4 inches and minimum 250dpi.
---
GOOD IDEA
HALIBUT THAT
Aldo's Bakery & Café in Soquel has expanded its menu to include more recipes from its Santa Cruz Harbor restaurant location, which closed for renovations in June. The new additions include the Olivieri family's cioppino, calamari, fish sandwich, fish and chips, and fish tacos, as well as some breakfast favorites. Aldo's Bakery has been making everything fresh in house since opening in 1977.
---
GOOD WORK
RECIPE FOR SUCCESS
As nonprofit FoodWhat?! celebrates its 10th anniversary, it has helped more than 400 low-income and struggling youths gain job skills and confidence growing organic produce, cooking from scratch, and eating healthy. Food justice, environmental sustainability and the importance of reading labels are just part of an education that creates empowered youth. For more information, visit foodwhat.org.
---
QUOTE OF THE WEEK
"It's not about design. It's about feelings."

-Alber Elbaz