EDITOR'S NOTE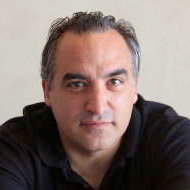 We've had some sweet cover stories in our Valentine's Day issues. We've had some bittersweet ones, too (oh my god, the Divorce Dress, so sad), some sexy ones … and some that are simply bonkers. This year's story from Adam Joseph falls decidedly into that last category.
Why do we like to read about the pitfalls of internet romance? Why do we like to read about bad dates? I'll tell you something, it's not because we want people to be miserable. It's not just about the visceral thrill of cringing while laughing, either, though fellow fans of Curb Your Enthusiasm will agree it's a little bit about that.
Really, though, it's about empathy, which is something we could all use a little more of right now. Even if we've never downloaded a dating app, never had to swipe left or right on various possible romantic futures—or in this case, never had to reckon with the unexpected appearance of a fanny pack on a first date—we can feel how it feels. We might even be able to imagine how it feels to be both the fannypackee and the fannypacker.
It's also about hope. If the author can get through a night like that and go on to see the humor in it—well, that bodes pretty well for the rest of us, and our own low points, romantic or otherwise.
This is all assuming, of course, that the writer is skilled enough to really pull us into this reality. I think you'll find Adam's story does exactly that. Enjoy, and may your Valentine's Day be so much better than this.

STEVE PALOPOLI | EDITOR-IN-CHIEF
---
LETTERS TO THE EDITOR
ONLINE COMMENTS
RE: STUFFED ANIMALS
This is a great article that is artfully written. I just loved this line: "Akin to a Jackson Pollock painting, stuffed pets allow us to tap into our inner selves, and to paint with our instincts and emotions." Bravo to the author for addressing a common experience that is mostly underground! Over the years, I too have had a number of adult clients who have been comforted and supported by their stuffed animals!
— Debra Sloss
This is an excellent article. The writer and Ms. Wentworth have given us a much better understanding of people's need for companionship and intimacy, regardless of their life situations. In the late stage of Alzheimer's, my late mother took great comfort in her stuffed Snoopy dog, which was always with her. Thank you for sharing!
— Barbara Rossetter
Wow. So interesting. Missing my teddy bear collection! Jennifer is a strong, confident woman. So sad she went through that trauma. Thank you for shining a light on this wonderful coping option.
— Sheryl Lee
Read the latest letters to the editor here.
---
PHOTO CONTEST WINNER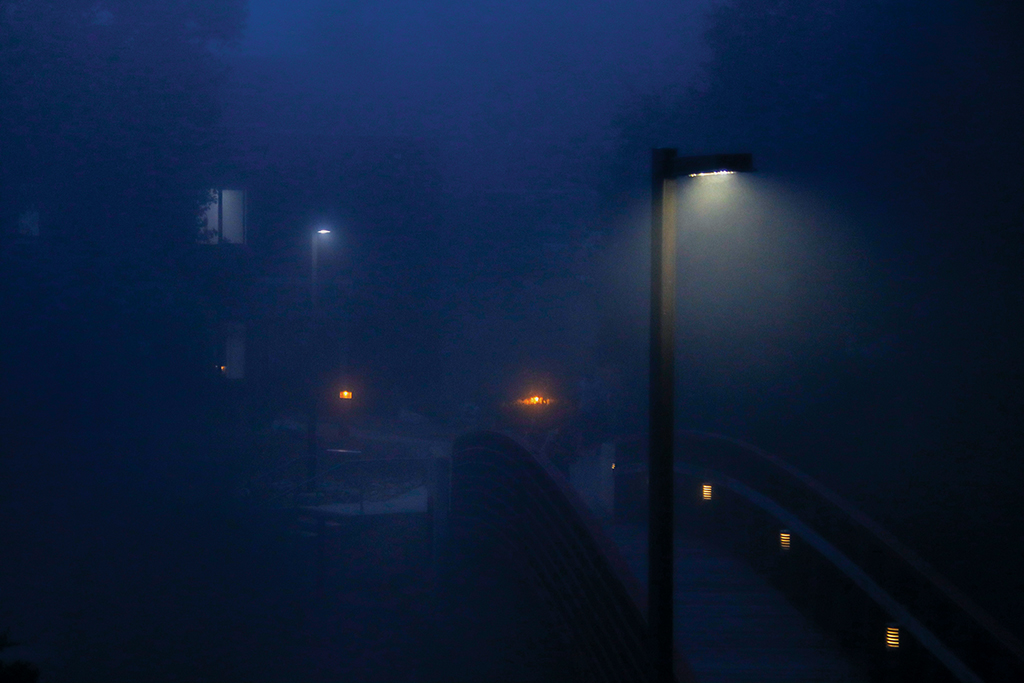 Submit to [email protected]. Include information (location, etc.) and your name. Photos may be cropped. Preferably, photos should be 4 inches by 4 inches and minimum 250dpi.
---
GOOD IDEA
SAY IT, THEN SPRAY IT
Santa Cruz County will be one of four pilot counties across the state to launch a pesticide notification system for residents. The county partnered with the California Department of Pesticide Regulation (DPR) to develop a notification system that will alert the Senior Village Community in Watsonville and surrounding homes ahead of certain pesticide sprays. Input from residents and growers will be used to help DPR create a statewide notification system. Learn more about the program, which is expected to launch in July, at www.agdept.com.
---
GOOD WORK
SELF CARE
On Friday, Gov. Gavin Newsom signed Senate Bill 418 into law, approving the immediate creation of Pajaro Valley Healthcare District. The new healthcare district is a nonprofit that will purchase the Watsonville Community Hospital, which filed for Chapter 11 bankruptcy in December, and would have otherwise been closed or sold by March of this year. The nonprofit was created by the County of Santa Cruz, the City of Watsonville, the Community Health Trust of Pajaro Valley and Salud Para La Gente.
---
QUOTE OF THE WEEK
"Maybe the most that you can expect from a relationship that goes bad is to come out of it with a few good songs."

Marianne Faithfull