EDITOR'S NOTE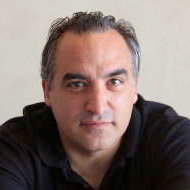 If you read my cover story this week on the Locals Only Music Festival, which debuts Aug. 20-21, I think you'll see why it's not like any other festival I can remember covering in three decades of writing about music around here. Showcasing only local musicians at a huge venue like the Santa Cruz County Fairgrounds, and turning it into a family-friendly event that celebrates the community? Sorry, that just isn't supposed to happen in the big-money, high-pressure world of music festivals.
But then again, my story is also about how this is the farewell show for local music promoter "Sleepy" John Sandidge, and how he's always been a guy who makes things that aren't supposed to happen, happen. As a fan of punk and alt-rock, I certainly didn't think I wanted anything to do with acoustic country-folk-type music when I was starting out as a young music writer in this area. But our office at the Register-Pajaronian, where I worked at the time, was practically next door to the KPIG studio in Watsonville, and one day Sandidge dropped by to introduce himself to me, and give me some CDs of musicians like Robert Earl Keen, Greg Brown and Iris DeMent. I was floored by the rawness and energy of that new generation of Americana artists, and I became a huge fan of the genre, while reconnecting with the classic, pre-hat-act country music I grew up with—Johnny Cash, Dolly Parton, Willie Nelson, etc.
That was a real gift, and I think this festival is kind of Sandidge's gift to the artists he's known and worked with for years, and that both he and the musicians involved see it as a gift to the fans who've supported them for so many years. Don't miss this festival next week!
STEVE PALOPOLI | EDITOR-IN-CHIEF
---
ONLINE COMMENTS
Re: Benchlands Clearing

We are going into a fire-danger period. The article states that the unhoused living in the Benchlands will move into neighborhoods after it is dismantled. Living along the perimeter of Arana Gulch, I am concerned that they will return to the gulch, with more likelihood for fire danger (as well as pollution of the waterway/riparian corridor).
There was a fire behind my house in the gulch last summer, which was extinguished by local firefighters. It was started in a homeless camp that was quite extensive; a human-made cleared, terraced hillside that accommodated a large amount of unhoused (behind Ramos Furniture Store).
I understand that the Benchlands is a potentially dangerous place for many reasons. To dismantle the camp without a solid plan for replacing it with adequate infrastructure is irresponsible.
And the timing is extremely poor given the fire season we are/have been entering as of late.
— Deborah Christie
---
PHOTO CONTEST WINNER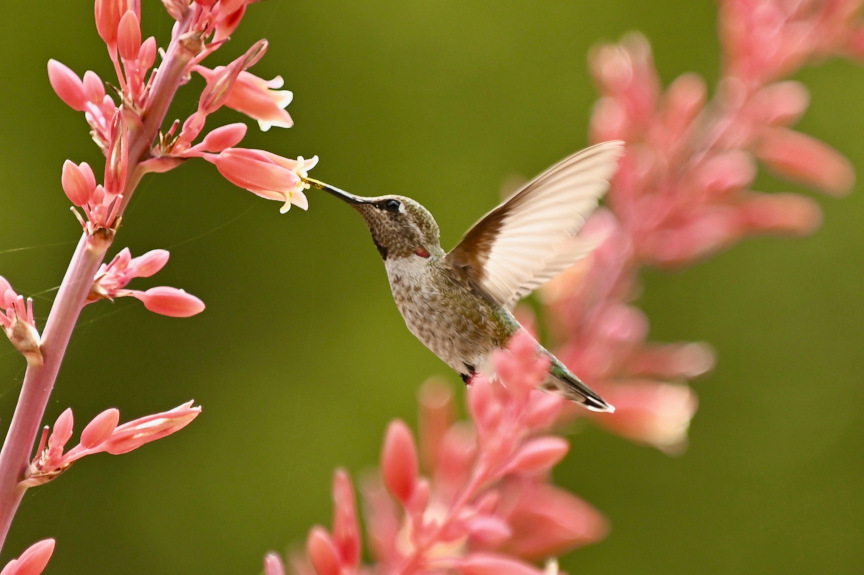 Submit to [email protected]. Include information (location, etc.) and your name. Photos may be cropped. Preferably, photos should be 4 inches by 4 inches and minimum 250dpi.
---
GOOD IDEA
VIRTUALLY NEW
Mountain Community Theater is presenting a play by recent Cabrillo alum Drea Kato, Eradicated—a fascinating, creepy exploration of the line between the digital and physical. The production is a reading without staging, with the author present for questions after the performance. Three performances only: Aug.12 , 13 and 14. Buy tickets at mctshows.org.
---
GOOD WORK
A BIRD IN THE GRANT
UCSC Ph.D. student Aspen Ellis won a prestigious fellowship this week that will support her research into solutions for mitigating the effects of offshore wind energy on seabirds. Ellis won the Nancy Foster Scholarship, which typically gives awards to only 2-4 graduate students nationwide annually, and prioritizes the careers of women and minority students in marine biology. Learn more at: fosterscholars.noaa.gov
---
QUOTE OF THE WEEK
"Live music is the cure for what ails ya."

— Henry Rollins