There's a sizable pool of standing water on a recessed floor of Pajaro Middle School's library; the mildew smell is heavy in the room. Roughly half of the classrooms were impacted by the water and mud that flowed into them. Pajaro Valley Unified School District Superintendent Michelle Rodriguez says maintenance personnel has not yet peeled back the carpet to assess the damage. Still, it's safe to say that it won't be pretty.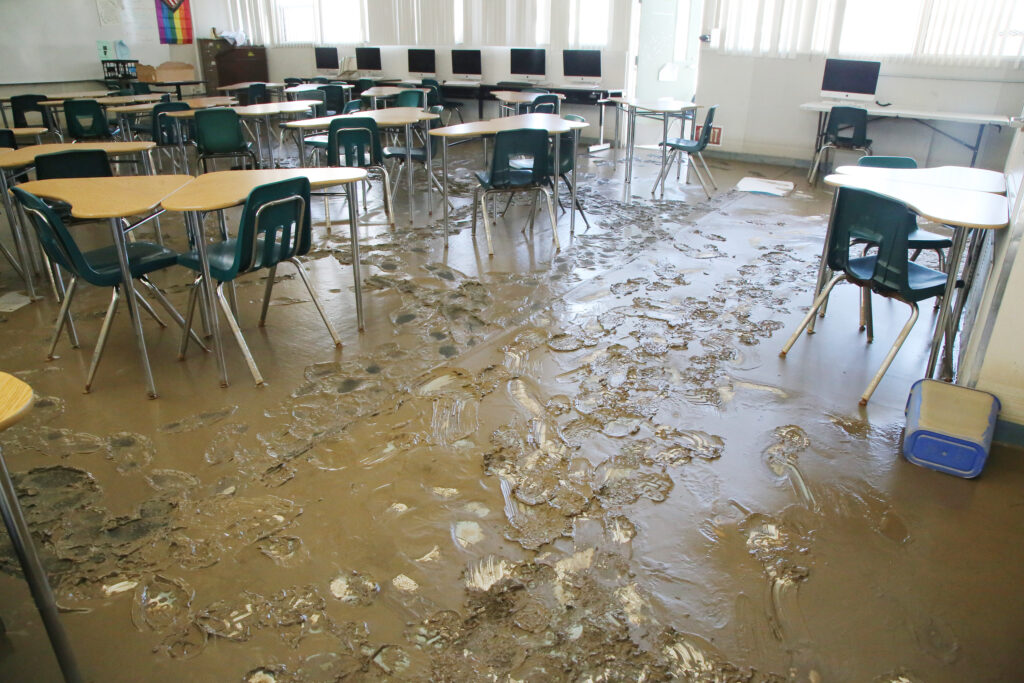 With the time required to wrangle with insurance companies, hire a contractor and make the necessary repairs, the school will remain closed for the rest of the year, Rodriguez says. Its 450 students will finish out the school year at Lakeview Middle School.
The school is currently being used as a "comfort center," where displaced residents can access portable showers, laundry facilities and other aid.
Rodriguez greeted State Superintendent of Public Instruction Tony Thurmond, who toured the school and community to see the damage firsthand. He also visited Lakeview and then the temporary shelter at the Santa Cruz County Fairgrounds, where hundreds of people who fled their Pajaro homes have been staying.
"The first moment that he set foot onto this campus, he immediately asked, 'What is it that we can do to help you to ensure that we can return the students back here to Pajaro,'" Rodriguez said.

She also wanted Thurmond to see the work done to shift the 450 displaced students, the teachers and school staff to their new school after just two days of distance learning.
Thurmond says he has called the insurance company handling the damages to the school to ask them to expedite the claims process and allow the district to begin repairs.
And that pressure appears to have worked. Soon after that call, PVUSD Chief Business Officer Clint Rucker said the adjuster had contacted him.
"We are hoping he will be out by next week," Rucker said. While at Lakeview, Thurmond also gave out $25 Target gift cards to students affected by the flood; he gave gift cards to a thousand families at the fairgrounds.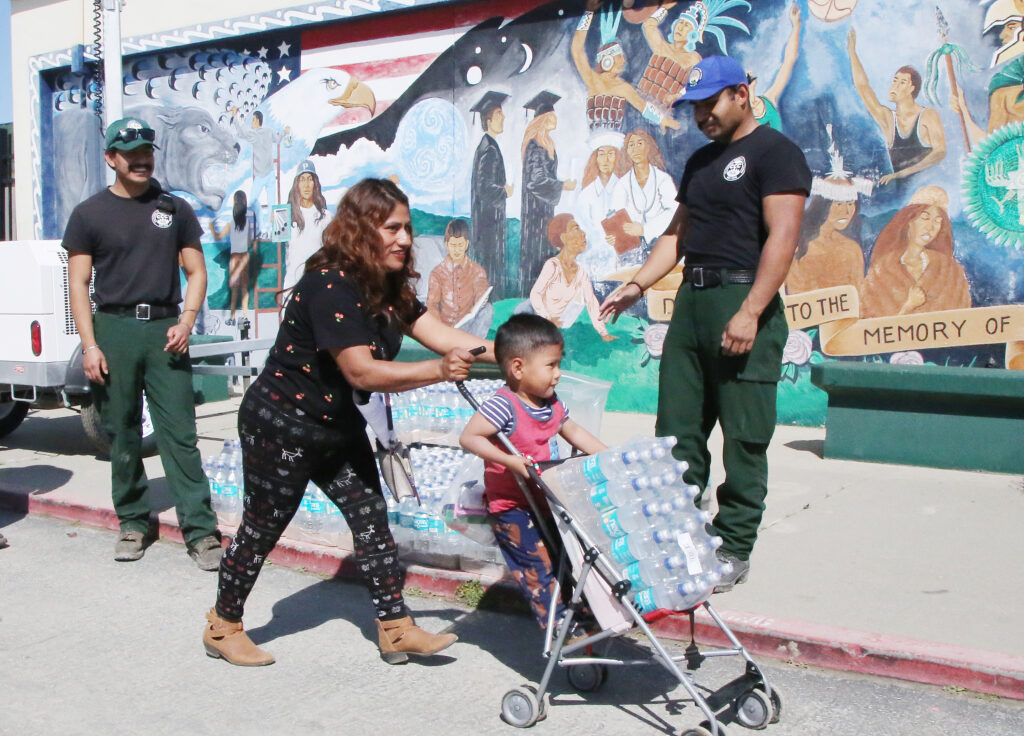 Thurmond said anyone who wants to help could donate to the office's charitable arm, the California Department of Education Foundation.
"We know that these are difficult circumstances," he said. "This is just the beginning, but we are here to help how we can."
Monterey County Superintendent of Public Instruction Deneen Guss and Santa Cruz County Superintendent of Public Instruction Faris Sabbah joined Thurmond at the dais.
"What has happened here has been tragic, and it has also been monumental how this com has come together to support each other; this has been a labor of love," Sabbah said. "We are doing everything we can, working together to bring the right resources together, and we are so grateful for all the support we are getting from State Superintendent Tony Thurmond."