THURSDAY
THEATER
YOU WILL GET USED TO IT
Playwright Preston Choi tackles bureaucracy by employing the fantastical in "You Will Get Used to It." Anyone who's worked in an office will relate to the unsettling feeling that something just isn't quite right; Choi takes this gut feeling into the physical, setting his characters in a room that also features a hole that's… oozing goo. Add to that a mysterious sound, almost like a person crying, and that uneasy feeling starts to ramp up towards fear. What could be scarier than late-stage capitalism? The play is directed by Rebecca Wear and is on its final run this weekend. It closes on Sunday. JESSICA IRISH
INFO: 7:30pm, UCSC Theater Arts eXperimental Theater, 1156 High Street, Santa Cruz. Free. 459-2974

FRIDAY
ROCK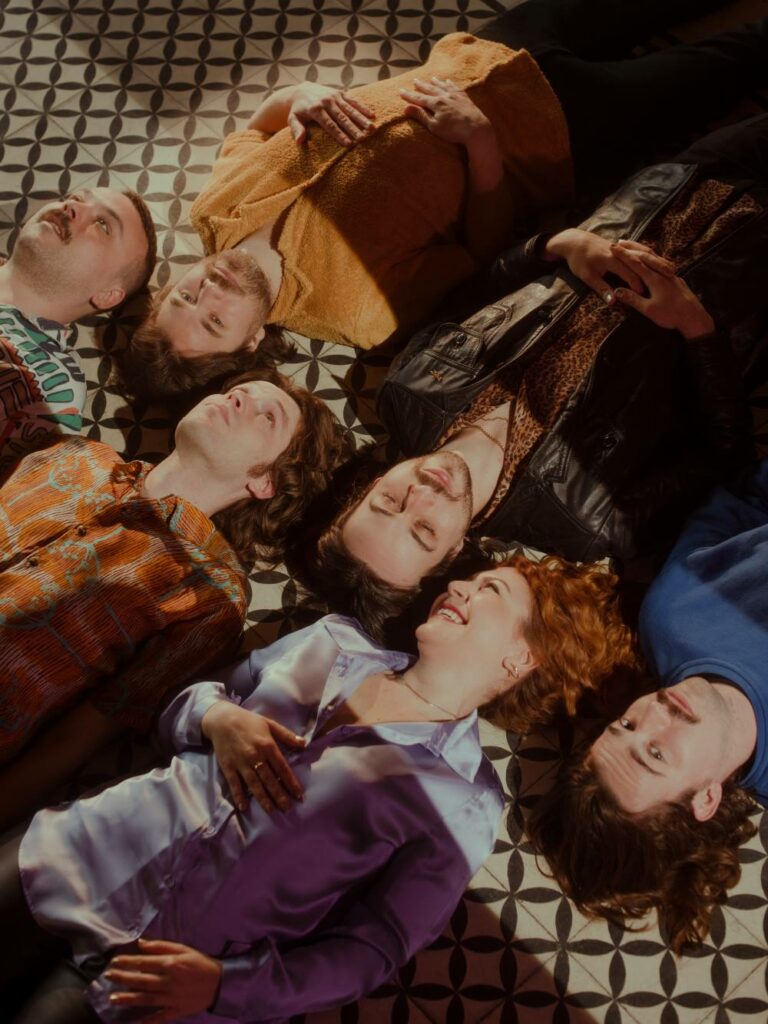 ALTIN GUN
Grammy-nominated Turkish psych-rock band Altin Gün has recorded a live studio album like no other: Aşk reimagines ten traditional Turkish songs in the band's signature '70s Anatolian folk-rock style. These ancient tales of love and loss become surprisingly danceable under Altin Gün's trippy roof, so concertgoers would be wise to bring their most dazzling pair of dancing shoes. Their hypnotic live performances are transcendent experiences of deep funk, synthpop, and cosmic reggae all wrapped up in Anatolian sensibilities. This is a band that made a sci-fi music video to illustrate their single "Doktor Civanim" as a tribute to pandemic health workers; anything could happen. ADDIE MAHMASSANI
INFO: 8pm, Felton Music Hall, 6275 Hwy 9, Felton. $29/adv, $34/door. 704-7113.
PSYCH ROCK
COVEN
Holy Hell. Literally. This show might happen ten days after Devil's Night, but if old Belial does appear in the flesh he will most likely be rocking out to Coven. After all, this late '60s band from Chicago pretty much single-handedly created occult rock with their first album Witchcraft Destroys Minds & Reaps Souls. That debut also ended with the first-ever recording of a Satanic Black Mass, which in itself is the first time the words "Ave Satanas" were ever used in rock music. Can't get much more metal than that, right? WRONG. For years the metal community has debated whether or not Coven influenced Black Sabbath in, well, everything. Oh, and Jinx Dawson also has claims on using the devil horns before Dio. MW
INFO: 7pm, Catalyst Club, 1011 Pacific Ave., Santa Cruz. $25/adv, $30/door. 713-5492.
SATURDAY
HEALTH FAIR
VETERANS DAY CELEBRATION
The Vet's Hall is a hub for all things good: local punk shows, weekly Tango classes, and, of course, veterans. This Veterans Day is an all-out extravaganza at the hallowed hall, starting at 11am-4pm with a free health fair supporting former soldiers and their families. For the next chunk of the day, from 4pm-11pm, a fundraiser takes place for the Veterans Village of Santa Cruz County, which helps homeless vets transition to permanent housing. The Dylan Rose band headlines with support from a local lineup of dreams: Rumble Steelskin, Locomotive Breath, Bog Iron and James Durbin. AM
INFO: 11am, Veterans Hall, 846 Front Street, Santa Cruz. $20/adv, $25/door. 454-0478.
JAZZ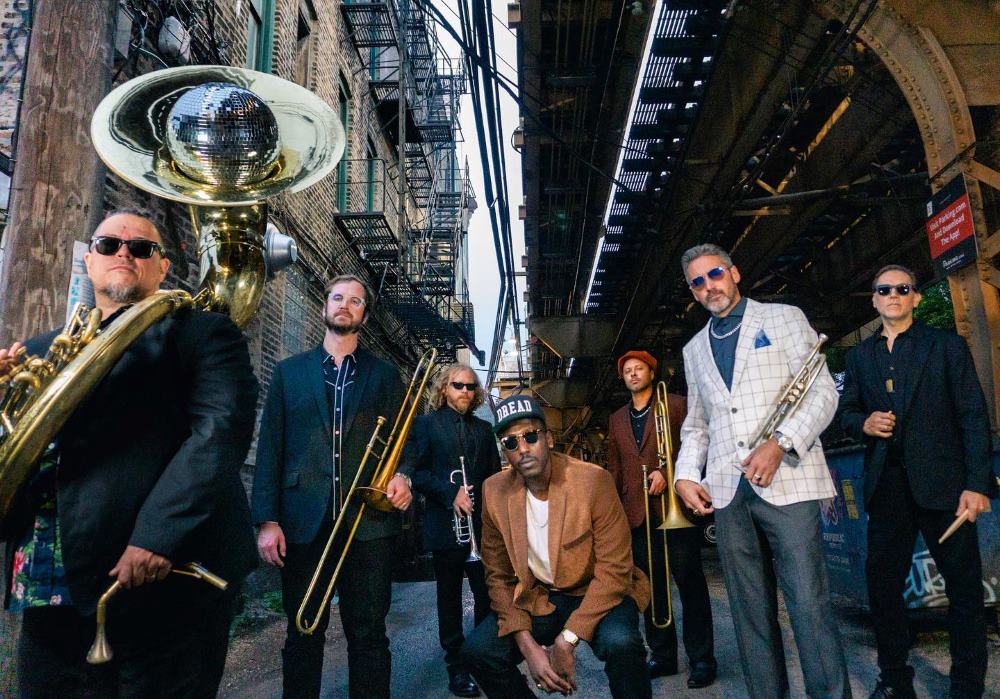 LOWDOWN BRASS BAND
What the Dirty Dozen and Rebirth brass bands are to New Orleans, the LowDown Brass Band is to Chicago. They have a similar mission, to keep brass band music evolving as a modern form rather than turning into a static, museum piece. Mixing hip-hop, jazz, reggae, and soul, the high-energy septet is touring to support their two "pandemic lockdown" albums, The Reel Sessions and LowDown Nights. The Graduating Class and Uncle Dog will open. DAN EMERSON
INFO: 9 p.m. Moe's Alley, 1535 Commercial Way. $15 adv./$20/door
AMERICANA
STEVEN GRAVES
*taps microphone*: Ahem, ahem: are there any Grateful Dead fans out there? Anyone who loves beer and a good time? If the answer to either of those questions is a yes, it's probably a good idea to check out Steven Graves. He lives in Nashville, owns paisley button-downs, and sings about being a "Lovin' Man"— aka, this music is a good, rootsy time. Graves' voice reaches Jerry Garcia plaintiveness in more than one song, evoking that heart twinge that only true vulnerability can prise from the depths. It's the perfect sound for a Saturday afternoon, swaying alongside a beloved. JI
INFO: 3pm, Discretion Brewing, 2703 41st Ave, Ste A, Soquel. Free. 316-0662.
SUNDAY
JAZZ
THE PICKLE MAFIA
The New York-based trio Pickle Mafia describes its music–with tongue firmly planted in cheek–as "arena jazz fusion." But that description is more indicative of the band's sense of humor than anything. They're not really an arena band; the group's website describes its sound in slightly more detail as a well-played blend of jazz with hip-hop, Latin, and pop, which is certainly compatible with a cozy venue like Kuumbwa. DE
INFO: 7 pm, Kuumbwa Jazz Center, 320-2 Cedar St. $25. 427-2227
MONDAY
LITERARY
JOY BUOLAMWINI
Artificial Intelligence is everywhere today. In the news. On the internet. Even in our cars. But what are the moral implications of this new technology? Will it truly free humanity to evolve faster or will it turn into the human-destroying Skynet theorized in dystopian sci-fi movies? Dr. Joy Buolamwini might not have all the answers, but she knows a thing or two. In fact, as one of the leading computer scientists and digital activists, Buolamwini has been called "The conscience of the AI revolution" by Fortune. This Monday Dr. Buolamwini will be at the Cowell Ranch Hay Barn to discuss her new book, Unmasking AI: My Mission to Protect What is Human in a World of Machines and How to Avoid the Trappings and Pitfalls of Digital Oppression. MW
INFO: 7pm, Cowell Ranch Hay Barn, Ranch View Rd., Santa Cruz. $10-$33. 423-0900.
WEDNESDAY
INDIE
PRINCESS CHELSEA
Princess Chelsea went viral in 2011 for a song about smoking. The song, "Smoking Duet," is simultaneously kookie, cute and relatable. She uses twee and pop influences to tell the story of a couple squabbling over smoking. But she's been involved with a lot more than that song, including several bands like Disciples of Macca, a Paul McCartney covers band. She also has continued to release new music. Her 2022 record Everything Is Going To Be Alright, contains all the storybook-gone-adult elements of her earlier work, and then some. The cinematography and bizarre stylings of the "Time" video makes it worth a view, even if it didn't go "Smoking Duet" level viral. AARON CARNES
INFO: 8pm, Catalyst Club, 1011 Pacific Ave., Santa Cruz. $18/adv, $20/door. 713-5492.