MUSIC & ARTS
Dumpstaphunk and 7 Come 11 You don't have to go to New Orleans to hear the great sounds of the Bayou. You can just hit Moe's Alley Friday night to hear this band that has descended from the Neville Brothers and Meters. Dueling baselines from Tony Hall and Nick Daniels III set off one of the dirtiest rhythm sections on the planet, while Ivan Neville lights up the Hammond B3 keys and cousin Ian Neville's funky guitar riffs send the groove into overdrive. Dumpstaphunk tosses around lead vocals and four-part harmonies the way Sly & the Family Stone did, but with three studio albums under their belt, Dumpstaphunk stands on the merit of their own material. Santa Cruz's 7 Come 11 is one of our favorite local funk bands, heavy on the Hammond B3. Tickets are $30 for the show at 1535 Commercial Way. You'd better get them ASAP.
GET UP STAND UP at open mic night at the Ugly Mug. You don't have to be ugly to play. Just bring some songs and treat an audience to your music. We've played it and loved it. It's every Monday from 5-8pm at 4640 Soquel Drive. PS: Famous people got their start working at the Mug. We'll have a story on that before too long.
Get Your Poetry On at Abbott Square's spoken word open mic on Tuesday and every other Tuesday. Make your own fireworks with words from 7-9pm at 727 Front St.
COMMUNITY
Fourth of July We are reeling from the fact that there are NO official fireworks for the Fourth of July. Scotts Valley, which put on a great show last year, canceled. Sadly, what that means is more illegal fireworks all over scaring animals and threatening to start fires.
But there are some great things to do during the day in Watsonville and Aptos.

Aptos has a daylong celebration, starting with the world famous World's Shortest Parade at 10 am at the intersection of Soquel Drive and State Park Drive and ends at Trout Gulch Road. Send photos of your favorite floats, groups, pets, cars, and bands to [email protected] for awards for the marchers.
The after party in Aptos Village Park runs from noon to 4pm with activities for the whole family including games, food, beverages, craft vendors, and dancing to the band James Durbin and The Lost Boys for a $5 donation.
In Watsonville, you can see 65 great parade performances. The 4th of July Parade, known as The Spirit of Watsonville, starts at 12:30pm at St. Patrick's Church and rolls along Main Street to the Watsonville Main Post Office Branch.
Marchers include the Watsonville Community Band, classic cars (Watsonville Impalas and others), and several equestrian groups.
Mike the Magician's Summer Reading Magic Show Anyone who can get kids away from the screens and into reading is a magician. Mike the Magician does just that with a participatory magic show at the downtown Santa Cruz library Wednesday 2-3pm. Free. 224 Church Street.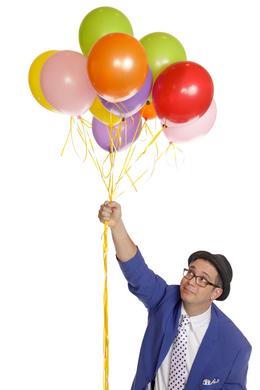 831-427-7713. We recommend you get there early for great seats. On the same day he's at the Live Oak Branch Library 11am-noon and the Felton Library 4-5pm.