OP-ED SPECIAL
It's Black History Month; cue MLK posters and rampant commercialization of Black faces. We come together to celebrate the resilience and power that is Black America yet struggle to grapple with the modernization of internalized slavery and the economic systems that nurture such conditions today. The 418 Project hosted a BHM movie + talk series, inviting me to co-moderate reviews of the movie Harriet, based on the life of Harriet Tubman. To my surprise, a narrative of power and resilience arose from a slave movie without the formerly enslaved being defined by revenge and anger toward the oppressor. The powerful talk forced a reckoning with all in attendance to ask themselves what it truly means to deliver freedom to our people and the whole of society.
Tubman not only escaped the slave plantation, trekking 100 miles to freedom up north, but she came back to save another seven hundred and fifty enslaved people. Harriet is the true definition of a leader and what it meant to deliver freedom to our people. I can only imagine that freedom felt direct and tangible back then, crossing the bounds from slave to free states as an external and precisely internal experience. Yet Tubman's power was not born when she arrived in Philadelphia, nor at the crossing of state lines or outside the bounds of the plantation. Her kernel of truth was an internal battle, an internal war won at the release of control and embrace of God, of self.
Freedom is the self-realization that I was always already free. My consciousness is not determined by my identity, and my identity is not limited by my consciousness. My power resides in my agency and my ability to act. To use my voice in alignment with my gut. Freedom is truth meeting force, an organic flow of events where we release our inner subjectivity trapped by an identity and a narrative and a script confining its motion, becoming flexible and fluid and open to the needs of each distinct moment.
I believe to be truly anti-racist is to have a clear vision for the future. Let us uplift leaders that showcase that vision. Self-proclaimed leaders must meet the moment by delivering freedom, working in coordination and with unconditional love to carry the mantle of the past into the present. What does leading a Harriet Tubman level of courage mean in 2023? Have you won your internal battle?
Ayo Banjo | Community Organizer

---
PHOTO CONTEST WINNER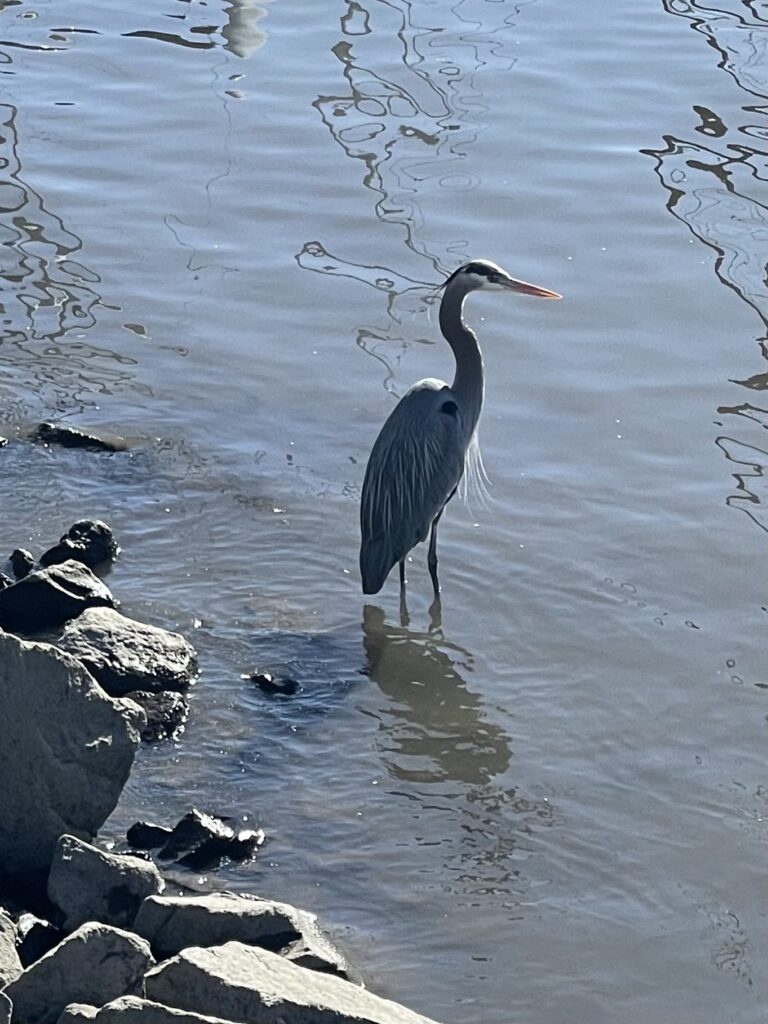 Submit to [email protected]. Include information (location, etc.) and your name. Photos may be cropped. Preferably, photos should be 4 inches by 4 inches and minimum 250dpi.
---
GOOD IDEA
On Tuesday, Representative Jimmy Panetta and Santa Cruz County leaders talked about a new $30 million federal grant to improve county infrastructure. It will fund the Watsonville-Santa Cruz Multimodal Corridor Program to expand transportation options between the highly trafficked Watsonville-Santa Cruz route. Funding will also be used to buy four zero-emission buses for the county and build a new segment of the Santa Cruz Coastal Rail Trail. sccrtc.org
---
GOOD WORK
On Monday, community members marched in downtown Santa Cruz to honor Martin Luther King Jr., culminating in a series of local speakers at the Civic Center. The march was rescheduled from January because of the storms, but supporters were greeted with sunny skies on Monday. It was the perfect way to wrap up Black History Month. Learn more about anti-racism workshops or get involved with the local minority community at the Resource Center for Nonviolence, the organization that helped organize the march. rcnv.org
---
QUOTE OF THE WEEK