Best Music Festival
1. Steven Wyman (Boulder Creek Brewery and Surfrider Cafe) and Michael Horne (Pulse Productions and Palookaville) are co-producers.
2. SOL debuted in 2014—the 2022 festival is set for September 17-18.
3. Michael Horne's favorite Mountain SOL set featured Sheila E. (pictured below) and George Clinton performing together in 2016.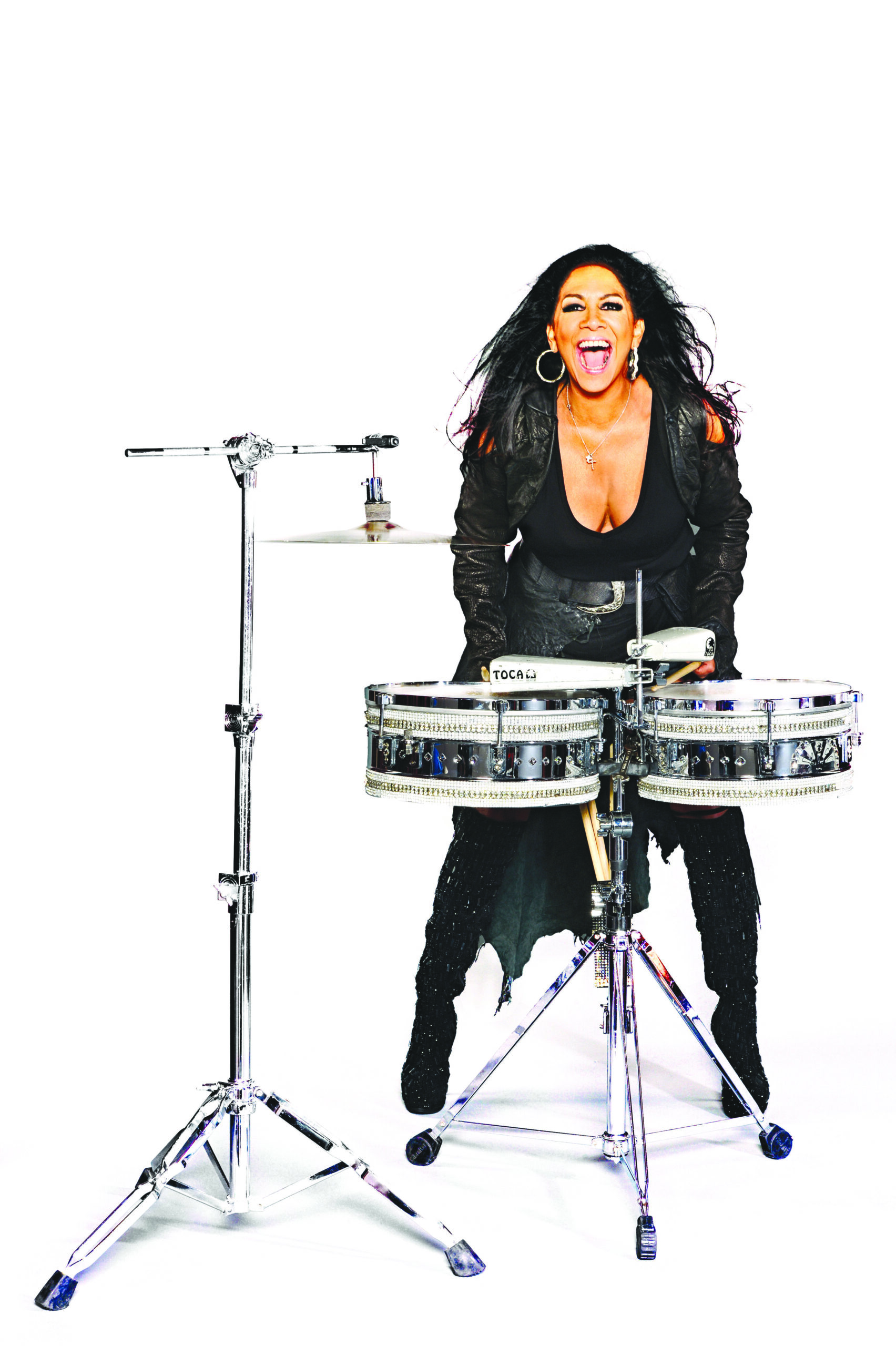 4. The festival has over 75 volunteers and paid staff.
5. "Roaring Camp is such a sweet venue, and to use it as a home base is magical," says Horne. DNA
Best Theater Company
1. Jewel Theatre's first production was in 2005. It was Love Match, six one-act plays that followed the ups and downs of relationships. The set was a boxing ring.
2. In 2009, Artistic Director Julie James took over the Actors Theatre. In 2015, she moved the company to the Colligan Theatre at the Tannery.
3. The play, Heisenberg: The Uncertainty Principle, was ready to launch before the Covid quarantine—it was the first local production to hit the stage after things opened up again.
4. James thinks of theatre and the arts as "second responders" in a crisis like the pandemic, because they help people heal.
_______________________________
Art Event
Capitola Art & Wine Festival
RUNNERS-UP Open Studios Art Tour, First Friday
Art Gallery (Retail)
Curated by the Sea
703 Front St., Santa Cruz, 408-250-2224, curatedbythesea.com
RUNNERS-UP Radius Gallery, Artisans & agency
Artist (Local)
Brayton Furlong
RUNNERS-UP Yeshe Jackson, Maia Negre
Author (Local)
Jonathan Franzen
RUNNERS-UP Duncan McCollum, KM Rice
Dance Lessons (Studio)
Pacific Arts Complex
RUNNERS-UP Tannery World Dance & Culture Center, International Academy of Dance
Festival (Art/Film)
Capitola Art & Wine Festival
RUNNERS-UP Watsonville Film Festival, Banff Mountain Film Festival
Festival (Music)
Santa Cruz Mountain SOL Festival
RUNNERS-UP Cabrillo Festival of Contemporary Music, Redwood Mountain Faire
Festival (Street)
Greek Festival
RUNNERS-UP Capitola Art & Wine Festival, Dancing in the Streets
Kids' Art Program
Studio Sprout 31
RUNNERS-UP Watershed Arts/Linda Cover, Mon Ami Art Studio
Movie Theater
Del Mar Theatre
RUNNERS-UP Cinelux Theaters, Nickelodeon Theatre
Mural/Public Art
Mission Sea Walls
RUNNERS-UP Shopper's Corner, Made Fresh Crew Murals
Museum
Museum of Art & History
705 Front St., Santa Cruz, 429-1964, santacruzmah.org
RUNNERS-UP Santa Cruz Museum of Natural History, Seymour Marine Discovery Center
Photographer (Local)
Devi Pride
RUNNERS-UP Shmuel Thaler, Alison Gamel
Poet (Local)
Ellen Bass
RUNNERS-UP Danusha Lameris, Gary Young
Radio Personality (Local)
"Sleepy" John Sandidge
RUNNERS-UP Rosemary Chalmers, "Ralph Anybody" Jeff Juliano
Radio Station
KPIG-FM 107.5
RUNNERS-UP 88.1 KZSC, 1080 AM KSCO
Theater Company
Jewel Theatre
RUNNERS-UP Santa Cruz Shakespeare, All About Theater