Best Nonprofit Group
1. Serving Monterey, San Benito, Santa Cruz and South San Jose Counties, Jacob's Heart provides financial, practical, peer and emotional support to hundreds of children with cancer and thousands of their family members.
2. The organization is named after a boy who had been given a 5% chance to survive cancer as a toddler. Nearly 25 years later, Jacob is alive and flourishing.
3. Since 1998, Jacob's Heart has served over 3,300 seriously ill children and their family members. During the pandemic, the nonprofit delivered over 112,000 pounds of nutritious food to families in treatment.
4. Over 100 campers attended Camp Heart and Hands—a free camp for families experiencing pediatric cancer.
5. Jacob's Heart founder Lori Butterworth appeared on the Oprah Winfrey Show and was awarded the "Use Your Life" award to buy the first Jacob's Heart van. It paved the way to launch the Heart on Wheels medical transportation program.
Best Wedding Venue
1. Sprawling over a 300-acre hilltop with take-your-breath-away views of the Monterey Bay, Chaminade offers 156 guest rooms in 11 villas. The resort's elegant rooms are nestled amongst fragrant eucalyptus trees and rich natural landscaping.
2. The site has a facinating history dating back to the early 20th century, including 10 years as the Chaminade Boys High School, beginning in 1930. In May 1985, Chaminade Resort and Spa opened to the public.
3. The popular Spanish-style resort seeks to combine old-world elegance with modern luxury; its many Best of Santa Cruz awards over the years suggest it has succeeded.
4. Chaminade's two panoramic, ocean-view ceremony and reception sites make it one of the most in-demand wedding sites in the area.
5. The resort recently added a second pool, complete with cabanas, firepits and a poolside bar.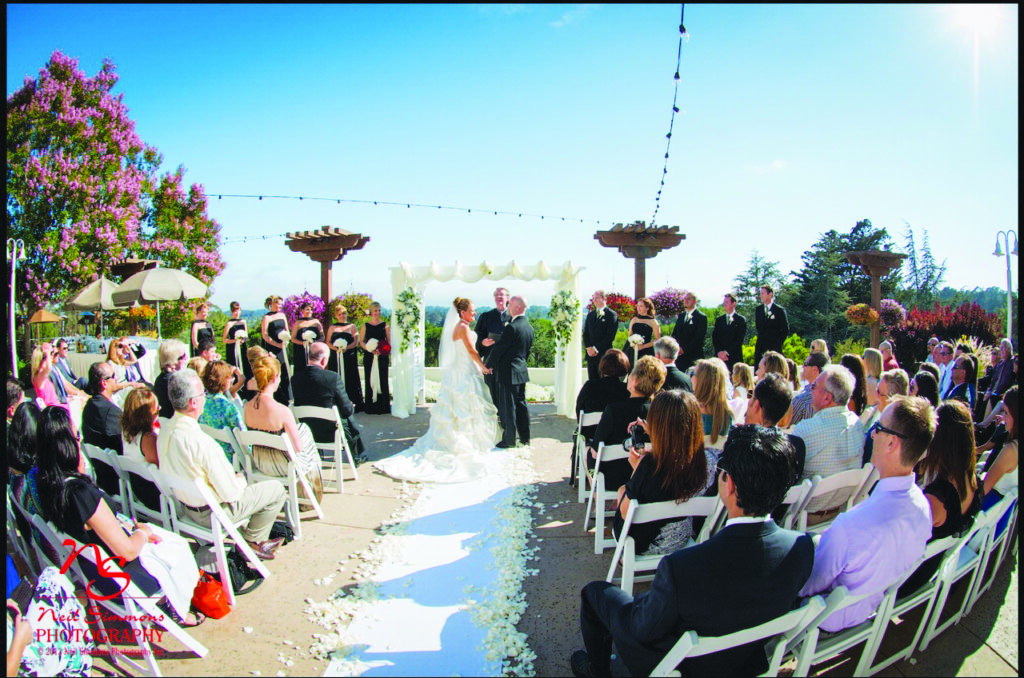 ___________________________________
Beach
Seabright Beach
East Cliff Drive, Santa Cruz
RUNNERS-UP Capitola City Beach, Seacliff State Beach
Bike Ride
West Cliff Drive
RUNNERS-UP Wilder Ranch, Forest of Nisene Marks State Park
Boardwalk Ride
Giant Dipper
400 Beach St., Santa Cruz, 423-5590, beachboardwalk.com
RUNNERS-UP Log Ride, Cave Train
Derby Girl
Eileen Hill
RUNNERS-UP Sharon D Pain, Ace Wenchura
Dog Park
Frederick Street
168 Frederick St., Santa Cruz
RUNNERS-UP Aptos Polo Grounds, Its Beach
Farmers Market
Aptos Farmers Market at Cabrillo College
6500 Soquel Drive, Aptos, 728-5060
RUNNERS-UP Downtown, Live Oak
Local Athlete (non-Derby)
Nat Young
RUNNERS-UP Carina Reid, Anne Sakamoto
Local Hero
Our First Responders
RUNNERS-UP Carina Reid, Curtis Reilford
Neighborhood
Seabright
RUNNERS-UP Pleasure Point, Westside
Nonprofit Group
Jacob's Heart
680 W Beach St., Watsonville, 724-9100, jacobsheart.org
RUNNERS-UP Second Harvest, Monarch Services
Place of Worship
Twin Lakes Church
2701 Cabrillo College Drive, Aptos, 465-3300, tlc.org
RUNNERS-UP Temple Beth El, Resurrection Catholic Community
Place to Walk/Jog/Hike
West Cliff Drive
RUNNERS-UP Nisene Marks, Wilder Ranch
Retreat Center
1440 Multiversity
800 Bethany Drive, Scotts Valley, 544-1440, 1440.org
RUNNERS-UP Land of Medicine Buddha, Mount Hermon Adventures
Wedding Venue
Chaminade Resort & Spa
1 Chaminade Lane, Santa Cruz, 475-5600, chaminade.com
RUNNERS-UP Seascape Beach Resort, Shadowbrook Restaurant