When is a race not just a race? When it's the Wharf to Wharf in Santa Cruz, which has been around for 50 years. Now, I think about road running the way former baseball great Satchel Paige did: "Avoid running at all times," he said. "Don't look back. Something might be gaining on you."
Whenever I see someone running by me on a trail, I always wonder what rough beast is after them.
But seriously, Steve Kettman's cover story this week is not only a celebration of a running race, but a dive into the history of Santa Cruz through the lens of the race.
The Wharf to Wharf is a spectacle as much as a competition. It brings in people from all over who want to run in one of the most beautiful places on Earth. And this year it's got a serious mission: helping to fix a damaged wharf in Capitola and recover from our major storm damage.
It's got music, great people watching and truly great energy, even if nothing is chasing the runners except creeping age. They are running to push back and stay in shape, admirable pursuits.

I'll be out there cheering you on from a comfortable perch, sharing your joy without the pain.
As a newbie editor here, I'm weighing changes to our coverage and would love some feedback. We will do a formal survey soon, but for now I'm seeking readers' opinions on some questions.
1. Should we keep the crossword puzzle or use that space for local content?
2. What do you think about our Street Talk column? Do you have suggestions for questions?
3.We have a wine column and a cannabis column we are alternating. Should we keep both?
4. I'd like to add columns on what local businesses are moving in and out, and one on green businesses. Thoughts?
That's just a start. I'd love your feedback and advice on what you'd like to see Good Times focus on. Send email to [email protected]
Thanks for reading
---
Photo Contest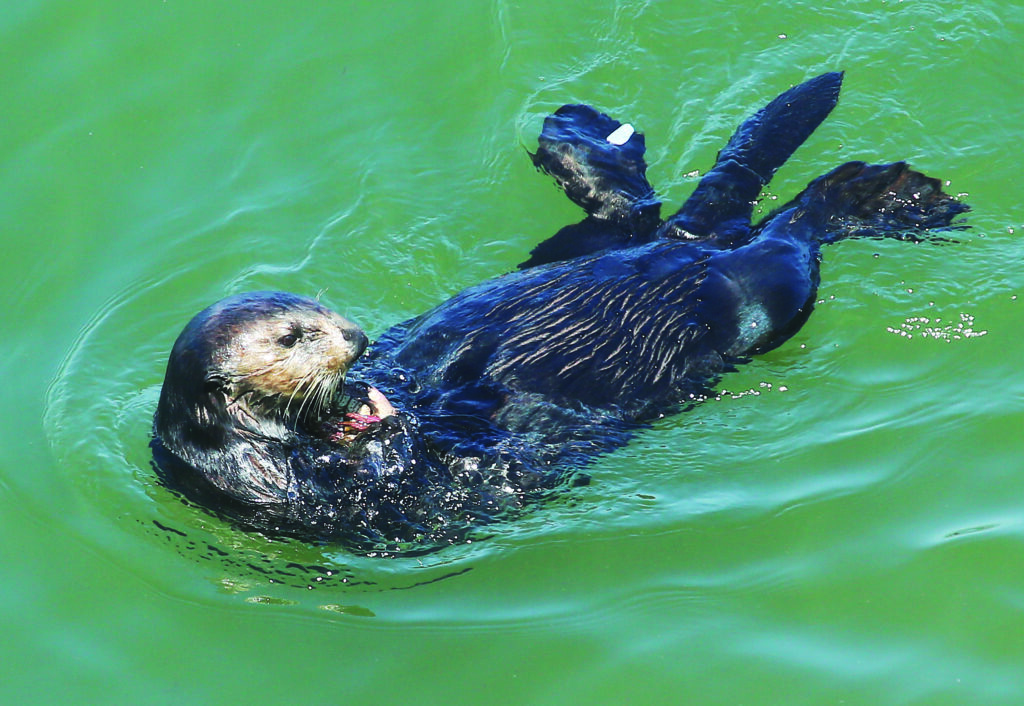 ---
Good Idea
The deadline for filing assistance claims related to winter storms in February and March is fast approaching, with the final deadline this Thursday, July 20th. Any county residents [3] who have storm-related losses from between Feb. 1, 2023–July 10, 2023 should file claims immediately. Through July 21, a Disaster Recovery Center is available in the basement of
the County Governmental Center. Through July 20, a Disaster Recovery Center is also
available at Pajaro Middle School. Residents can also file claims online at https://www.DisasterAssistance.gov.
Good Work
Santa Cruz's local dance studio Pacific Arts Complex (PAC) announced this week that its dancers won numerous awards at the KAR Nationals in Anaheim. Dancers from over 75 studios were in attendance at the week-long event. PAC team dancers kicked things off by winning three coveted titles. Ella L'Heureux was crowned Elite Miss Dance, beating over 100 other regional title winners from across the country. PAC offers recreational and pre-professional classes for all ages and levels. For more information visit: www.pacificartscomplex.com
---
Letters
KEEPIN' IT GREEN
I am writing to express my appreciation for the recent article published in Good Times titled "Thinking Green" that highlighted the green businesses in Santa Cruz. It was encouraging to see such a vital topic receive attention and recognition within our community.
As a member of the Santa Cruz community, and coordinator of the Santa Cruz County Green Business Program, I was excited that Good Times not only covered green business—but that it was a cover story. Recognizing these businesses and their commitment to sustainability is crucial for raising awareness and inspiring others to take action.
However, I noticed that the article did not mention the local Green Business Program. There are 48 Green Business Programs throughout and the County of Santa Cruz and City of Santa Cruz programs. These programs are part of a statewide network called the California Green Business Network.
This program is provided free of charge to businesses throughout the Monterey Bay Area. Our services not only help businesses reduce their environmental impact but also provide free promotion, resources and rebates.
To learn more about the California Green Business Network and the local Santa Cruz County program and its certification process, check greenbusinessca.org/santacruzcounty.
Claudia Villalta-Mejia l Bilingual Sustainability Consultant
---
GOAT
Let's rededicate Cabrillo College. To goats.
The Cabrillo College name originally commemorated an early explorer, Juan Rodríguez Cabrillo. For hundreds of years, no one seemed to remember that his exploration included pillaging while he cruised up and down the west coast of the Americas in 1542-43. This part of his story was recently brought into focus by a local historian, which is why the Cabrillo name is now under fire. Nobody wants their school to be named for a creep.
Renaming a college is surprisingly expensive and takes years. Fortunately, though, the Santa Cruz region is known for its joyful, carefree lifestyle, so we allow ourselves to explore many options, no matter what issue comes up. What's been overlooked in this particular fray is an obscure, yet obvious, solution: rededicate the college to a different Cabrillo–or cabrillo.
"Cabrillo" in Spanish is "kid," as in a baby goat. Videos of baby goats (cabrillos or cabritos) show delightfully cute little goats who dance their way through barnyards, sometimes wearing colorful pajamas. (Search YouTube for "baby goats in pajamas" for adorable examples.)
Fortunately, the Cabrillo Seahawks don't need to become the Cabrillo Goats or the Cabrillo Kids, even though many students are kids. They don't even need new pajamas.
Somebody said it would be "insufficient" to redirect the dedication to a different Cabrillo. Baloney. Therapists help their clients reframe issues every day. Viewing a problem from a more helpful perspective makes it much easier to handle that problem. Seeing it differently can even heal the anxiety that accompanied that problem.
Can't find a better Cabrillo? I still like the goat idea.
Susan McLean, M.S. l Thesis Editor and Proposal Writer
---