EDITOR'S NOTE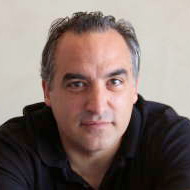 It can be overwhelming to think about how so many people from so many different aspects of our community need help right now during this crisis. Over the last few weeks we've written about many of them, from nonprofits to health care workers to musicians and artists of all types. This week, we focus on a sector of local business that is integral to our community identity: restaurants. Christina Waters writes in our cover story about why they're so important to us, and they're also part of Wallace Baine's story this week on how downtown Santa Cruz businesses are struggling to make it through the COVID-19 pandemic.

The good thing is that there's an easy and delicious way to help out with this particular problem: support the local restaurants that are doing takeout during the shelter-in-place. We've got a handy guide in this issue to help you do just that.

In other news, we learned this week that Good Times has won first place in the General Excellence category of the California Journalism Awards from the California Newspaper Publishers Association. I'm so proud of all the people whose tireless work it celebrates—our amazing staff of reporters, designers, advertising reps and everyone else involved with the paper.

GT was also recognized with awards for Arts and Entertainment coverage and two for Wallace Baine in the Best Feature Story category (for his pieces on psychedelic therapy and UCSC's Hunter S. Thompson archive).

Finding out about these awards right now is of course a bit bittersweet. Mixed with the joy is the awareness that the paper is struggling in this time, too—closed businesses means a huge drop in the advertising that keeps us alive. It's especially ironic when I believe our news and culture coverage is more important than ever, and I am grateful beyond words to those advertisers who have stuck with us. To those individuals who have reached out to ask if there is a way they can help keep the paper going through the pandemic, donations can be made at supportyourlocalnewspaper.com/gt.

My greatest hope is that we will all get through this together.

STEVE PALOPOLI | EDITOR-IN-CHIEF



UPDATE, April 14, 12:53pm: This note was corrected to reflect that it was not the first time Good Times has won first place in the General Excellence category. It also won the award in 2006.
---
LETTERS TO THE EDITOR
Read the latest letters to the editor here.
Equity and Fairness for UCSC Students

Re: "Learning Swerve" (GT, 4/1): I have a young friend, a senior at UCSC. She has spent time in the foster care system and has overcome big barriers to get to UCSC. And she was told that she needs a class that is not available to her because of the grad student strike. Instead, she will need to take that class in the fall only at UCSC, without the benefit of financial aid. Besides the cost, this is holding up her getting on with her life.

Surely, especially in this time of distance learning and COVID-19, there must be a better solution for this student and others in the same position. This seems to me to be a lack of imagination and a heavy-duty adherence to rules that do not make sense, especially for low-income students and students of color. This is an issue of equity and fairness. 

I hope UCSC rethinks this. Perhaps she can write a paper on the topic of class. Perhaps she takes this one last class from afar, online. She and the other students deserve more consideration than has been given to them. These are my tax dollars and I want them spent with equity in mind.

Dana Bunnett| Santa Cruz


Safeguarding Elections

Congress must provide additional funding for elections in the next stimulus package—beyond the $400 million recently passed—to help voters have more options, such as expanded vote by mail, early voting, and online registration. 

Susan Becker | Capitola


A Different Interpretation of Panetta's Path 

Re: Nuz (GT, 3/18): Nuz's comments on Jimmy Panetta's wide margin of victory in this March's primary makes it seem as if were undeserved.

 While we live in a time when celebrities have used name recognition for both public advancement and as a shield to cover incompetence, we ought not to exclude any individual wishing to serve on the sole basis that they have a familiar name. If anything, Congressman Panetta seems to have skillfully used his recognition as a tool that strengthens his effectiveness as our leader at a federal level.

Perhaps Jimmy Panetta's convincing victory is more a statement about how extreme hard work, a passion for public service, and a core set of values that appeal to both progressives and moderates can help unite and lead us to a better future for every member of our community.

David J. Shuman, D.V.M. and David Harwitz, M.D. | Santa Cruz

 

ONLINE COMMENTS

Re: Lost Restaurants

Liz, what a great project and great that it ended up in a book authored by you. How exciting. If you plan on doing a part two, or you are still collecting restaurant items, let me know. Part of my growing up years was being in my parent's restaurant, Hugo's Armenian Restaurant and Deli. We had live Middle Eastern music and my dad and I would teach Armenian folk dancing to our customers. We also had belly dancers, and my parents were on the cover of Good Times during the '70s. We were located where La Cabana now exists on Mission Street in the old Linda Vista shopping center. Congratulations on the book! I will definitely be grabbing a copy.

— Richelle Noroyan

 
---
PHOTO CONTEST WINNER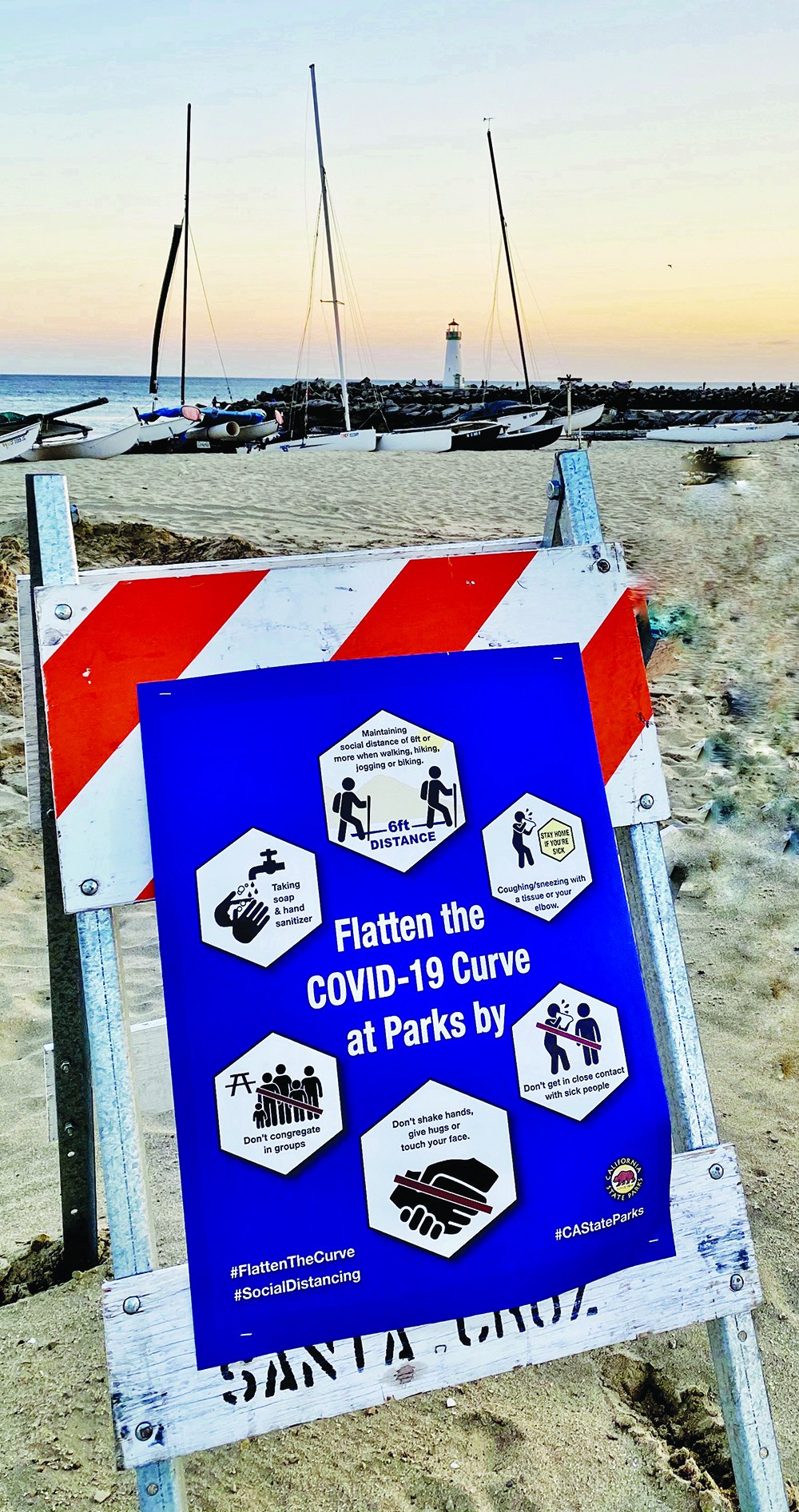 Sign of the times at Twin Lakes Beach. Photograph by Kasia Palermo.
Submit to [email protected]. Include information (location, etc.) and your name. Photos may be cropped. Preferably, photos should be 4 inches by 4 inches and minimum 250dpi.
---
GOOD IDEA
SPOKEN WINDOW THEORY

The Santa Cruz Police Department (SCPD) will host a Facebook Live presentation on April 9 at 3pm about keeping stores safe from burglaries amid the novel coronavirus pandemic. With many companies closed due to COVID-19, cities are seeing an uptick in commercial burglaries. SCPD has increased patrol enforcement. Chief Andy Mills and Sgt. Carter Jones will outline ways businesses can cut liability risks, apply security tactics and thwart thieves. Mills is waiving false alarm fees during the health crisis.
---
GOOD WORK
WHEEL HOPE 

Dave Andrade, a contestant from Santa Cruz, will be appearing on an episode of Wheel of Fortune on Wednesday, April 8 at 7:30pm. Andrade is a corgi dad to his four-month-old puppy named "Sir Augustus Theodore Corgington, Esq." and is a singer in the San Francisco Gay Men's Chorus. According to an ABC press release, Andrade has been a Wheel Watcher since he was little, when he would toddle around the house exclaiming, "I'd like to buy a vowel!" Andrade auditioned to be a contestant at a Wheelmobile event at Graton Casino in Rohnert Park, California.
---
QUOTE OF THE WEEK
"Sometimes the simple things are more fun and meaningful than all the banquets in the world."

-E.A. Bucchianeri