EDITOR'S NOTE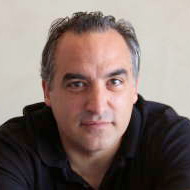 We got a lot of response about our cover story last week investigating problems at the Santa Cruz Jail. And over the last several weeks we've been diligently covering the rapidly shifting changes in the county's Covid-19 crisis, as well as the aftermath of the CZU Lightning Complex fire and the beginning of the recovery effort. Not to mention the latest developments in the rail-trail debate and the push for affordable housing.

And yet, I know some readers will look at this massive body of work and say, "Okay, but when are you going to get to the really important issues, like Bigfoot?"  

Because this is Santa Cruz, I'm only half-kidding.

Indeed, one of our missions here at GT is to explore those culty corners of local culture that make Santa Cruz what it is. Though I'm a diehard skeptic myself, I have been fascinated with Sasquatch since I was a kid, but my devotion to the legend can't hold a candle to the author of this week's cover story, Jennifer Otter Bickerdike. She threw herself into the legend of Felton's Bigfoot Discovery Museum, and discovered it's every bit as interesting as the mythical creature itself. Her story is personal and funny and enlightening—even to a skeptic.

I also want to remind you to check out our website goodtimes.sc for stories that go beyond even what we can do in the print edition of the paper. For instance, Jacob Pierce has an interview with UCSC Chancellor Cindy Larive that provides some insight about the state of distance learning there, as well as the possible future of on-campus development.

Finally, a Santa Cruz Gives update: We have passed the half-million-dollar mark in this year's campaign. Incredible! We are closing in on our goal for the year. Please go to santacruzgives.org to donate to our local nonprofits! 

STEVE PALOPOLI | EDITOR-IN-CHIEF
---
LETTERS TO THE EDITOR
Read the latest letters to the editor here.
Embarrassing and Shameful

Re: "Safe Spaces" (GT, 11/25): We are soooo cool here in Santa Cruz. We're so damn progressive, unlike those other places. We care about the environment. We care about nuclear disarmament (remember that?). We care about racism. There is one thing that we don't seem to care about though: our neighbors. Yep. There are lots of people in this town who can't afford housing and scramble for a safe place to sleep at night. Yes, at night (is it still illegal?)—when humans are hard-wired to sleep, and when we really don't want desperate and sleep-deprived people walking the streets anyway. It's embarrassing. It's shameful. And it's just plain wrong! We need to support any and all proposals to provide shelter for our fellow citizens, for our neighbors. The bare minimum is a safe place to sleep, but how about just a few cubic feet of storage so they don't have to cart their meager belongings around so that they don't get "liberated?" Or, even better, still on the basic survival level: a place to be that's their own. One of the hardships of homelessness is not having a place you belong. Everywhere you go, you're a guest or visitor. It's one of the top hardships of being without housing. Hey there, city council members and county supes. Just sayin.'

Lonna Speer | Santa Cruz


ONLINE COMMENTS

Re: Jail Troubles

How does a situation like either of these happen? German Carrillo's story reminds me of Kalief Browder. I think we have a good Sheriff's department, but these stories are disturbing and clearly there are some problems that need to be addressed.

How does one stay in jail 6 years pretrial? I didn't even know that was a thing.

— NSC

 

Don't you think Law Enforcement has been through enough this year without our local paper ragging on them, too? This article is incredibly disappointing.

— Jane Doe

 

Jane, did you even read the article? And, honestly, really Jane?

— John Doe

 

Re: Rail Trail

Both our branch lines (Monterey and Santa Cruz) were built at the same time circa 1880. The difference is after a hundred years, Monterey had enough intelligence to repurpose their dilapidated track into a community resource. We haven't even completed one mile of trail! Train people want you to think that we are passenger-service ready. In reality, we have 140-year-old infrastructure with freight grade (5MPH) single track running over old timber trestles like the one in Capitola. The Capitola timber trestle is a historical landmark. That one + 20 others would have to be replaced with modern concrete and steel bridges. That's killing our history for a very expensive transportation experiment. We should be celebrating our rail heritage with a world class Greenway over our existing infrastructure. Let's celebrate it with plaques on pullouts along the path with historical photos and info showing users how folks got around in the horse and buggy era.

— Ted Lorek 
---
PHOTO CONTEST WINNER
DIRTY HEADS – 8:30 pm Concerts In Your Car – LIVE ON STAGE……Drive-In meets LIVE Entertainment. ConcertsInYourCar.com
Each ticket is valid for ONE car. The number of passengers must not exceed the number of safety belts /seats in your vehicle.

THIS SITE IS FOR THE 8:30 PM SHOW TICKETS ONLY! If you are looking for the 5:30pm show, please click HERE.
CBF Productions is proud to present California's FIRST social distancing concert series, "Concerts In Your Car" at the Ventura County Fairgrounds!
This drive-in concert series will create a new entertainment experience – all from the comfort and safety of your own vehicle.
DIRTY HEADS – – CONCERTS IN YOUR CAR – – LIVE ON STAGE

Following in the footsteps of their California brothers Sublime, Huntington Beach's Dirty Heads mix hip-hop, reggae, and rock along with that laid-back South Cali attitude. The group formed in 2003 when punk rocker Dustin Bushnell (aka Duddy B) asked his friend, rapper Jared Watson (aka Dirty J), to collaborate on a project that would focus on positive vibes and infectious grooves. Watson added singing to his vocal skills, and with percussionist Jon Olazabal, an acoustic trio version of Dirty Heads began playing shows and building an audience.

They soon hooked up with producer Rob Cavallo and headed into the studio to record their debut album for Warner Bros., but differences with the label had them looking for other opportunities. Still, the band was able to retain most of its work, including sessions with drummer Josh Freese, along with the late-Beatles collaborator Billy Preston in one of the keyboardist's last recordings. The finished album, Any Port in a Storm, would arrive in 2008, with a deluxe edition following in 2010. The deluxe version featured the track "Lay Me Down" with special guest Rome Ramirez of Sublime with Rome. The song would top Billboard's Alternative Songs chart just before the summer of 2010.

They followed up two years later with Cabin by the Sea and later recorded an acoustic version of the title track. This, in turn, led to an entire acoustic album in 2013 called Home: Phantoms of Summer. Dirty Heads' next album, Sound of Change, would prove to be a breakthrough for the now-veteran band, debuting at number eight on the Billboard Top 200 while topping the Independent and Alternative Albums charts upon its May 2014 release.

Building on their renewed success, Dirty Heads enlisted a bevy of industry hitmakers to work on their self-titled 2016 follow-up, which — thanks to its mainstream appeal — again charted high on the Billboard Top 200. The following year saw the band drop its sixth studio album, Swim Team, featuring the singles "Vacation" and "Staloney." Also included on the album was the track "So Glad You Made It," featuring 311's Nick Hexum. The single "Listen to Me" arrived in early 2019 and was later included on Dirty Heads' Dave Cobb-produced seventh album Super Moon. ~ David Jeffries, Rovi
The show will include a visual light show, multi-media entertainment and a video screens. The combination of an extra high 360 degree stage and screens will ensure a good viewing experience for everyone.
Sound will come through your car stereo, like a traditional Drive-In Theater at 89.7 FM. There will not be any sound from the stage. If your sounds system is not sufficient, we recommend bringing a FM radio.
Space is very limited.
All the event information can be found on our website at ConcertsInYourCar.com, please be sure to review FAQs before purchasing and arriving, but here is some info to get you started:
Each ticket is valid for ONE car. The number of passengers must not exceed the number of safety belts /seats in your vehicle.
All tickets are first come, first parked, in the row you purchased and will not be assigned prior to arrival (first come, first parked basis). Parking attendants will direct each driver to a parking space in their designated row upon arrival. To ensure you don't miss a thing, we added large video screens on each side of the stage.
All CDC and State of California guidelines will be followed, and we are working closely with Ventura County and the City of Ventura to ensure this event meets or exceeds all recommended standards.
To be considerate of all attendees we do not allow smoking at this event. Thank you for your understanding.
We ask that all attendees stay inside/by their vehicle. You are allowed to sit in folding chairs by your vehicle but you MUST wear a face mask and maintain social distancing.
You may view the show from the bed of your truck. You may not be sitting so high as to obstruct the view of others. You MUST wear a face mask.
Hatches may be open but must not exceed roof height. If hatch is spring loaded please tie it down so it doesn't obstruct the view of others. Please use common courtesy so everyone can enjoy the show.
If a medical condition exists that prevents a guest from wearing a face-covering, then they must remain inside their vehicle at ALL times. No exceptions.
Portable restrooms will be available onsite. We ask that only two people per car at a time leave the vehicle to use. Please wear a mask and follow social distancing guidelines
In the event it is necessary for a fan to leave their vehicle, safe social distancing will be strictly enforced. Failure to follow safe social distancing, or requests of staff members for participants to follow, will cause the participant to be subject to ejection.
Event staff will be wearing personal protective equipment as required by CDC guidelines.
Tickets are ONLY available online and in advance.
Your ticket is only valid for the DAY & TIME on the top of the ticket. Nontransferable to another show.
No RVs or buses allowed.
All lifted trucks and high profile vehicles MUST park in the ORANGE, RED, GREY OR TEAL SECTIONS or ROW 9.
Each ticket is valid for ONE car. The number of passengers must not exceed the number of safety belts /seats in your vehicle.
GATES FOR THE 8:30 PM SHOW OPEN AT 7:15 PM.
Rain or Shine event. All sales are final and there will be no refunds.
No in and out privileges.
Outside food and drinks are permitted. No sales onsite.
Please review ALL facts on our website prior to arrival.
All vehicles are subject to search.
All sales are final and there will be no refunds. This is a rain or shine event and there are no refunds. In the unlikely chance of a Thunder, Wind or Lightning Storm and the event gets canceled due to safety concerns there will be no refunds. Management reserves the right to refuse service to anybody or to revoke your tickets.
RELEASE AND WAIVER OF LIABILITY AGREEMENT by entering the fairgrounds ALL ("Participant"), acknowledge and agrees to the terms below. Each Person will be participating as a volunteer or participant in the Concert In Your Car Series activities at the Ventura County Fairgrounds premises and facilities (the "Fair"): I AM AWARE OF THE COVID-19 PANDEMIC AND RELATED GOVERNMENTAL ORDERS,DIRECTIVES AND GUIDELINES (COLLECTIVELY "DIRECTIVES"), INCLUDING DIRECTIVES FOR FREQUENT HAND WASHING, SOCIAL DISTANCING AND USE OF FACE MASKS IN PUBLIC LOCATIONS. I AM AWARE THAT THESE ACTIVITIES ARE OCCURRING IN A PUBLIC LOCATION DURING THE COVID-19 PANDEMIC, AND ALSO POTENTIALLY INVOLVE LIVESTOCK OR OTHER FAIRGROUNDS ACTIVITIES, AND ARE THEREFORE HAZARDOUS ACTIVITIES. I AM AWARE THAT I COULD BE INFECTED, SERIOUSLY INJURED OR EVEN DIE DUE TO COVID-19 OR DUE TO ACTIVITIES ON THE FAIRGROUNDS INCLUDING BUT NOT LIMITED TO LIVESTOCK ACTIVITIES. I AM VOLUNTARILY PARTICIPATING IN THESE ACTIVITIES WITH KNOWLEDGE OF THE DANGER INVOLVED AND AGREE TO ASSUME ANY AND ALL RISKS OF BODILY INJURY, DEATH OR PROPERTY DAMAGE, WHETHER THOSE RISKS ARE KNOWN OR UNKNOWN. As consideration for being permitted by the Fair, the State of California ("State"), the County of Ventura(the "County"), and any lessor of the fair premises ("Lessor"), to participate in these activities and use the Fair premises and facilities, I forever release the Fair, CBF Productions (Producer Of Shows), the State, California Fair Services Authority ("CFSA"), the County, the Lessor, and any fair affiliated organization, along with their respective directors, officers, employees, volunteers, agents, contractors, and representatives (collectively"Releasees") from any and all liabilities, causes of action, lawsuits, claims, demands, or damages of any kind whatsoever that I, my assignees, heirs, distributees, guardians, next of kin, spouse and legal representatives now have, or may have in the future, for injury, death, or property damage, related to (i) my participation in these activities, (ii) the negligence or other acts of any Releasee, whether directly connected to these activities or not, and however caused, or (iii) the condition of the premises where these activities occur, whether or not I am then participating in the activities. I also agree that I, my assignees, heirs, distributees, guardians, next of kin, spouse and legal representatives will not make a claim against, sue, or attach the property of any Releasee in connection with any of the matters covered by the foregoing release. I HAVE CAREFULLY READ THIS AGREEMENT AND FULLY UNDERSTAND ITS CONTENTS. I AM AWARE THAT THIS IS A RELEASE OF LIABILITY AND A CONTRACT BETWEEN MYSELF AND THE FAIR, CBF PRODUCTIONS, THE STATE, CFSA, THE COUNTY, AND THE LESSOR.
Submit to [email protected]. Include information (location, etc.) and your name. Photos may be cropped. Preferably, photos should be 4 inches by 4 inches and minimum 250dpi.
---
GOOD IDEA
FULL STOP

Last week, as part of the Rail Trail Segment 7/Phase I project, city of Santa Cruz employees installed a new all-way stop sign control at the intersection of Bay Street and California Street. It provides trail users the opportunity to cross Bay Street at California Street with traffic stopped. The city also made similar upgrades to the intersection of Seaside Street and Rankin Street.
---
GOOD WORK
DISTRO BALL

Santa Cruz County health officials have a plan to distribute Covid-19 vaccines locally. The priorities follow recommendations from federal and state health agencies. An initial delivery of vaccines could come this week and would be distributed to local hospitals. Distribution will target high-risk health care workers and first responders. Widespread distribution may be several months away.
---
QUOTE OF THE WEEK
"It true, Bigfoot career been in hole lately. Bigfoot mania of the '70s and '80s but distant memory. I famous for ability to not be see but don't think I not notice you not notice. I blame music television and internet. People too lazy and stupid to appreciate conceptual artist like Bigfoot who appeal is absence."

-'Me Write Book: It Bigfoot Memoir'