EDITOR'S NOTE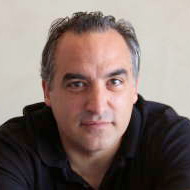 "Just happy to be here" is one of those phrases that's gone from profundity to parody. Most often people say it as a joke—but not, I suspect, Jesse Daniel. In his 25 years, he's gone from one of the most promising musicians on the local scene—described by a former bandmate as "the most talented drummer I've ever played with"—to a "functioning addict" to an out-of-control heroin addict. How he made it back, and ended up as the NEXTie Awards' Musician of the Year is what Mat Weir explores in this week's cover story. I'm pretty sure that when Daniel says "just happy to be here," he means it.

This week's issue also profiles another NEXTies winner, John Felts, the inventor of an eco-friendly surfboard made out of shrimp … sort of. Actually, I'm not even going to try to explain, just read Wallace Baine's story about him.

There's also a full rundown of all of the NEXTie winners, in preparation for the awards ceremony on Friday. Congratulations to all of them.

Next week, look for our biggest, most epic issue of the year: the Best of Santa Cruz County 2018. Until then, I'm just happy to be here.

STEVE PALOPOLI | EDITOR-IN-CHIEF
---
LETTERS TO THE EDITOR
Read the latest letters to the editor here.
One is Too Many

On Saturday, March 24, people across the country will assemble, march and demand that our state and federal legislators shift their priorities from special interest groups and create meaningful laws to reduce gun violence and end mass shootings in our schools. It gives me great hope that our youth are taking measures into their own hands and demanding change. I encourage our local communities to get involved and peacefully assemble and make sure your voice and the collective voices of our communities are heard.

One school shooting is one too many, and it appalls me that since 2013 there have been more than 300 school shootings in our country. We must take effective actions to reduce gun violence in our country and elect courageous local, state and federal representatives who are willing to step outside the status quo to protect our children and our communities.

Assemblymember Rob Bonta (D-Oakland) authored Assembly Bill 3, which requires a person be at least 21 years old to purchase any firearm in California. Currently, it is legal for a person under the age of 21 to purchase a rifle or shotgun. AB 3 is making its way through the legislature, and I recently sent Assemblymember Bonta a letter of support for this bill. I encourage you to contact your legislators and let them know you support this bill as well.

Now is the time to take action against gun violence. Get involved, let your voice be heard, and let's do everything we can to keep our children and our communities safe.

Jim Hart | Sheriff-Coroner, Santa Cruz County Sheriff's Office
School Without Fear

On Ash Wednesday and Valentine's Day, yet another tragedy took place—this time, in Parkland, Florida, marking the 30th mass shooting and the 18th school shooting this year in the U.S. And yet our legislators seem to be utterly unable to take responsibility for gun control. If they will not, it's time for the rest of us to rise out of our grief, depression and lethargy. It's time for a teacher and student strike while we all storm our state capitols and demand action on gun control. As the grandmother of a seven-year-old student in the California public schools, I demand change so she can attend school without fear of being gunned down. All of us, together: we can get this done. It won't happen any other way.

(The Rev.) Eliza Linley | Assisting Priest, St. John the Baptist Episcopal Church, Aptos
ONLINE COMMENTS

Re: Bitcoin

I see a huge problem that wasn't addressed here: what happens if someone steals your private key, and thus your online identity?

This will definitely happen! The blockchain itself may be cryptographically secure, but people will be careless, their computers will get hacked, or someone might just sneak into your house and find the piece of paper you wrote your key down on. Once this happens everything is lost! Your identity is compromised beyond recovery. Any cash or property you had secured through the system has disappeared, and all of the private interactions you had with other people are now in the hands of an interloper who can securely masquerade as you. Your only option is to start over with a new identity and try to rebuild from scratch. What a nightmare!

What is needed is an identity recovery mechanism, which in the end would probably involve visiting some sort of government or corporate entity that would biometrically verify your physical identity, and then somehow help you reestablish control over your online identity. Without such a mechanism, relying on the blockchain is too much like walking around with your entire net worth in your wallet, waiting to be stolen the moment you let your guard down. I sure don't want to live that way!

— Panda

---
PHOTO CONTEST WINNER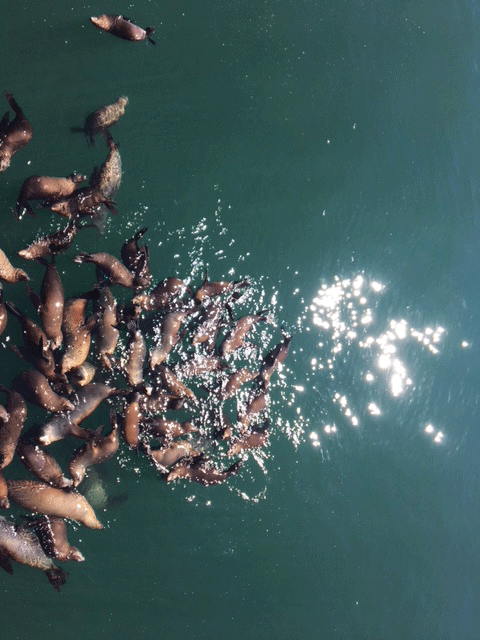 Submit to ph****@go*******.sc. Include information (location, etc.) and your name. Photos may be cropped. Preferably, photos should be 4 inches by 4 inches and minimum 250dpi.
---
GOOD IDEA
SOBER AND OUT
The road to recovery is one thing. Getting back on the road in the first place can be something else altogether. Janus of Santa Cruz is opening a new DUI Resource Center at 4245 Capitola Road, Suite 202, across the street from the Capitola DMV. The center offers licensing and insurance resources, as well as DUI program resources to offenders. Janus will celebrate the center's grand opening with free tacos, treats and information on Wednesday, March 28, from 12 p.m.-1 p.m.
---
GOOD WORK
LIKE A PRO
Assemblymember Mark Stone (D-Scotts Valley) has become a champion of criminal justice reform, so it doesn't come as a huge surprise that the Chief Probation Officers of California awarded him their Legislator of the Year award during a meeting in Sacramento on Wednesday, March 14. Stone helped transform foster youth group homes, wrote laws to help newly released inmates reintegrate into society, and fought to get mental health services for juveniles in the justice system.
---
QUOTE OF THE WEEK
"I'm happy to be here. I'm happy to be anywhere. I'm not kidding."

-Larry Hagman