EDITOR'S NOTE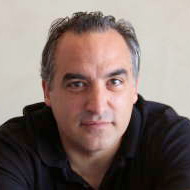 If you weren't living in Santa Cruz in the pre-Amazon era, it's probably hard to appreciate how wonderfully mundane it seemed back then to have a thriving literary scene. We didn't just take independent bookstores for granted, we took taking independent bookstores for granted for granted.

Not anymore, of course. Now most cities don't have an independent bookstore—even the one with a million people right over the hill. And Santa Cruz County has certainly lost our share of great bookstores, like Capitola Book Café and Bookworks, to name the most recent casualties. But lucky for us, there are still indie bookstores in Santa Cruz—and the grande dame of them all, Bookshop Santa Cruz, has not just survived, but risen to be considered a model for others at a national level.

The truth is that Wallace Baine's new book marking the 50th anniversary of Bookshop Santa Cruz would have been a good idea even if this era of indie-lit crisis had never arisen—and that's a testament to the mark that the store has made on Santa Cruz culture. And while it uses the history of the bookstore as a narrative backbone, A Light in the Midst of Darkness is perhaps even more important for the way it winds into other corners of Santa Cruz's literary history—for instance, Baine's wonderful writing about James Houston and Jeanne Wakatsuki Houston, a short section of the book that is excerpted in this week's issue. Meanwhile, Wendy Mayer-Lochtefeld explores the book's bigger themes in her interview with the author.   

Baine will be talking about A Light in the Midst of Darkness at 2 p.m. this Saturday at Wellstone Center in the Redwoods—the publishing arm of which, Wellstone Books, published it. He'll be in conversation with Wellstone's publisher Steve Kettmann, myself, and two key figures in Bookshop Santa Cruz's history, Neal Coonerty and Casey Coonerty. I hope you'll join us!

STEVE PALOPOLI | EDITOR-IN-CHIEF
---
LETTERS TO THE EDITOR
Read the latest letters to the editor here.
No Laughing Matter

I was eager to read "The Vecchione Project" (GT, 10/26), and I hung onto every word until the last paragraph, which stated, "Vecchione admits that she gets 'really nervous beforehand, and then I become incredibly happy. It must mean I'm mentally ill,' she says with a chuckle." While most of us who suffer from bipolar disorder (which has potentially lethal high and low moods) love humor, as a women's mental health advocate and mother with bipolar disorder, I found this remark offensive. The talented authors Christina Waters and Patrice Vecchione know that words have enormous power. In a time when one out of four adults live with a mood disorder and suicides are higher than ever, it's important to remember that at its core, mental illness is no laughing matter.

Dyane Harwood | Founder, Depression and Bipolar Support Alliance (DBSA), Santa Cruz County Chapter
Popular Vote is The Only Way

Re: Letters, 11/23: Steve Edwards only got it partially correct. Yes, the Electoral College was a nod to small states, but its main purpose was to appease the slave owning states. They had lots of land, but not a lot of free white men. (Twelve of our first 18 presidents were slave owners. George Washington owned more than 300.) So a compromise was reached to count each slave as 3/5 of a person! (I have not been able to ascertain whether this only included adult males.)  

Moreover, basing a state's Electoral College votes is absurd, when many people do not, or cannot, vote. Children can't vote. Prisoners cannot vote. Several religious sects do not believe in voting. Why should they be counted to give a state more voting power? All the votes in the country should be considered equal; the popular vote is the only way to do this. We are supposed to be the United States, after all.    

Nancy DeJarlais | Capitola
Tribute to Lowery

Robert Lowery was his name. Blues was his game. He talked the talk and he walked the walk. A bluesman for life. Authentic and sincere. His gut-level guitar playing wrenched new life from traditional blues classics.

He was an accomplished artist of the first degree. A blues artist. The guitar fingerboard was his palette. Six steel strings and a metal slide would serve as brushes. The notes, mostly blue, were his choice of colors. He'd start to play and sing and instantly proceed to paint a true portrait of what the blues can feel like.

His music will live on through a rich repertoire of recordings. Man had the blues in the beginning, and he still has the blues today. Listen to the blues.

Rick Messina | Santa Cruz

---
PHOTO CONTEST WINNER
Submit to [email protected]. Include information (location, etc.) and your name. Photos may be cropped. Preferably, photos should be 4 inches by 4 inches and minimum 250dpi.
---
GOOD IDEA
WRITES OF PASSAGE
Lovers of real paper novels with their refreshing book smell have a reason to celebrate this holiday season because Watsonville is getting a bookstore again. Kelly Pleskunas, longtime owner of the city's former Crossroads Books, is opening her new Kelly's Books at 10 a.m. on Saturday, Dec. 3 with raffles and giveaways to celebrate. The new store is located at 1838 Main St., Watsonville, next to Bagel Café & Bakery.
---
GOOD WORK
CAR TALK
The city of Santa Cruz has released its first-ever Traffic Safety Report, which tracked traffic collision data through Dec. 31, 2015. Among the findings, the study reports that total collisions were down 7.6 percent last year from 2014. Crashes involving pedestrians were down 17 percent, while crashes involving cyclists went up 2 percent. Unsafe speed was the No. 1 cause of collisions, followed by a failure to yield right-of-way and unsafe turning.
---
QUOTE OF THE WEEK
"A bookstore is one of the many pieces of evidence we have that people are still thinking."

– Jerry Seinfeld