EDITOR'S NOTE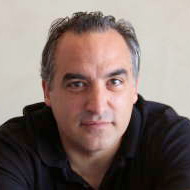 Text neck, iPosture, iHunch—the names for these new physical conditions are so evocative they don't even need a description. The fact that I can feel a little twinge in my spine just reading them is a sign that I—like everybody else—have become far too accepting of how today's technology is twisting my body into knots.
Perhaps the most radical thing Anne-Marie Harrison's cover story on the subject suggests is that it doesn't have to be that way, even in our hyperconnected world of instant communication and blue light. Knowing we don't have to take some untenable stand against technology—that even a few small adjustments can vastly improve how our bodies relate to it—is a huge revelation.
But that's only half of how we consider the relationship between technology and biology in this Health and Fitness issue. Andrew Steingrube also takes a look at the rapidly advancing field of wearable technology. While checking in with famed Santa Cruz inventor Philippe Kahn—who developed the first camera phone technology, and is now pioneering the wearables industry with his local company Fullpower—Steingrube examines some of the surprising possibilities in the technology's future for advancements in fitness and other aspects of our lives.
Like your mom said, sit up straight while you read this week's issue!
STEVE PALOPOLI | EDITOR-IN-CHIEF
---
LETTERS TO THE EDITOR
Read the latest letters to the editor here.
Giving In
I want to share our thanks for launching the first ever Santa Cruz Gives program in 2015. All of us here at the Coastal Watershed Council (CWC) are so grateful for your support, forward thinking and perseverance in getting this program off the ground.
And what a success! As Karen Delaney of the Volunteer Center said at the wrap-up meeting, no one thinks that when you launch a new program you'll exceed your fundraising goal by over 25 percent, but we did just that—thanks to you. CWC brought in lots of new donors big and small, and reached the top five of the young donor category, which we're very proud of.
We heard from some of our new young donors that Santa Cruz Gives was the mechanism with which they gave their first-ever philanthropic gift. They thought it was innovative and exciting and it inspired them to give not only to CWC, but to others in the community.
A big thank you to Good Times, Volunteer Center, Community Foundation and Santa Cruz County Bank for making it all happen.
Laurie Egan
Outreach and Development Manager
Coastal Watershed Council
Time to Unplug
Re: "Digital Detox": I want to thank Rachel Anne Goodman for sharing this important story about her Mass Communication class assignment at Cabrillo College. She assigned her class to a four-hour fast from all digital media, books, magazines, radio, video games, Internet, and smartphones. After the assignment was completed, over half of the students "likened the urge to use media to an addiction."
Recently, I was at restaurant for lunch when a family of four walked in and sat at a table near me. The waitress gave them their menus and a short time later they placed their order. At that point, as if it were synchronized, each family member pulled out their smartphone. The rest of the time they sat side-by-side, not saying one word to each other. They all stared down at their smartphones, finished their lunch, and left. It really struck me how sad it is that a family could be with each other sharing a meal and not say one word to each other. They truly missed out on some important quality time together. Our society as a whole could use some digital detox.
Sid Thompson
Santa Cruz
ONLINE COMMENTS
Re: "Scenes from a Moviehouse"
Thank you for this great piece Lisa Jensen. The Nick/Sash Mill is one of the great Santa Cruz institutions, and has been a hugely influential part of my childhood and growing up in Santa Cruz.
Nearly every Friday, my father, the poet and film critic Mort Marcus, would take my sister and I to a film, and often it was at the Sash Mill or the Nick. From the Cabinet of Dr. Caligari (1920) to Inglourious Basterds (2009)—one of the last films I saw with my father before he passed away. Seeing great films on the big screen created big memories, helping to shape me as an artist and a patron of the arts, and for that I am truly grateful.
— Valerie Marcus Ramshur
Re: 'River Revival'
Thank you for recognizing Greg Pepping as a great leader in our community. The San Lorenzo River deserves much attention.
—   Tina Slosberg
Re: Hot Seat
Why are Monterey Republicans like Jeff Davi endorsing Panetta, a Democrat?
—   Sam Adams
Knowing and working with Jimmy [Panetta] before I retired, I was struck by his professionalism, dedication to see that justice was served fairly, and his dedication to the people of Monterey County.
—   Tony Gutierrez

---
PHOTO CONTEST WINNER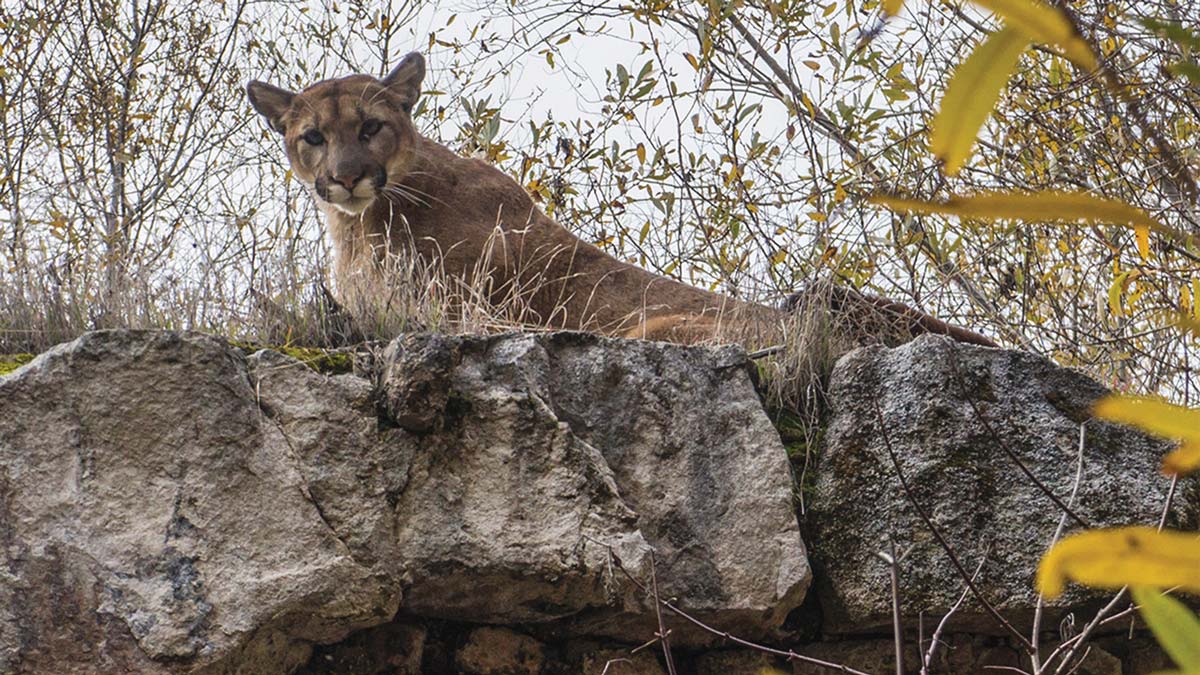 Submit to [email protected]. Include information (location, etc.) and your name. Photos may be cropped. Preferably, photos should be 4 inches by 4 inches and minimum 250dpi.
---
GOOD IDEA
BED TIME
Under a new state law, Santa Cruz County residents can now dispose of old mattresses and box springs for free at local landfills. The law requires mattress manufacturers to create a statewide recycling program for mattresses, and the county's new program helps meet a local objective to reduce illegal dumping in rural areas. The program is funded by a new state-mandated $11 surcharge on mattress purchases. Visit santacruzcountyrecycles.org for more information.
---
GOOD WORK
PARK AND PROVIDE
For the second year running, the city of Santa Cruz donated all of the money from its parking meters during the week before Christmas to charity. Parking for Hope raised $30,000, far exceeding last year's number of $21,000. The city used to offer free holiday parking all day, but beginning in 2014, the City Council voted to instead begin collecting the revenue and donating it to Hope Services, which provides training and support to people with developmental disabilities who help keep the city clean.
---
QUOTE OF THE WEEK
Elegance is achieved when all that is superfluous has been discarded and the human being discovers simplicity and concentration.

-Paulo Coelho