There's plenty of reason to be down this holiday season. The world is on fire; religions of peace are fighting gruesome wars, authoritarians are more prominent worldwide than they have been in a century; the climate isn't just changing, it's destroying so many things we thought would last; and few seem to have the patience or discipline to care.
But we've got some big time positive news in this Santa Cruz Gives issue.
Santa Cruzans are setting records for helping those in need.
In the words of the countywide charity's organizer, Jeanne Howard, "Thanks to you, our generous community, Santa Cruz Gives has become the largest countywide fundraising campaign in support of local nonprofit organizations, whose work benefits us all."
The group now hosts 65 charities in need of local funds. Started by Good Times in 2015, Santa Cruz Gives promotes hope throughout the community and has devoted much time, effort and money into producing it.

"Every year we've grown over the year before," says Howard. "We've raised more than $4 million since the 2015 founding with $2.3 of it in the last two campaigns."
It's a diverse slate of organizations and you are sure to find many that speak to you," she says. "Every one of these projects sounds so compelling, it's hard to find where to put your funds. But please do find it."
The great thing is whoever you give to, you will be able to see the effects of these 65 nonprofits right here in your 'hood.
I'm proud to be part of an organization that gives so much time and effort to helping the community. And I'm so proud of Santa Cruzans for giving despite the hardships we all face every day.
Thanks for reading.
Brad Kava | Editor
PHOTO CONTEST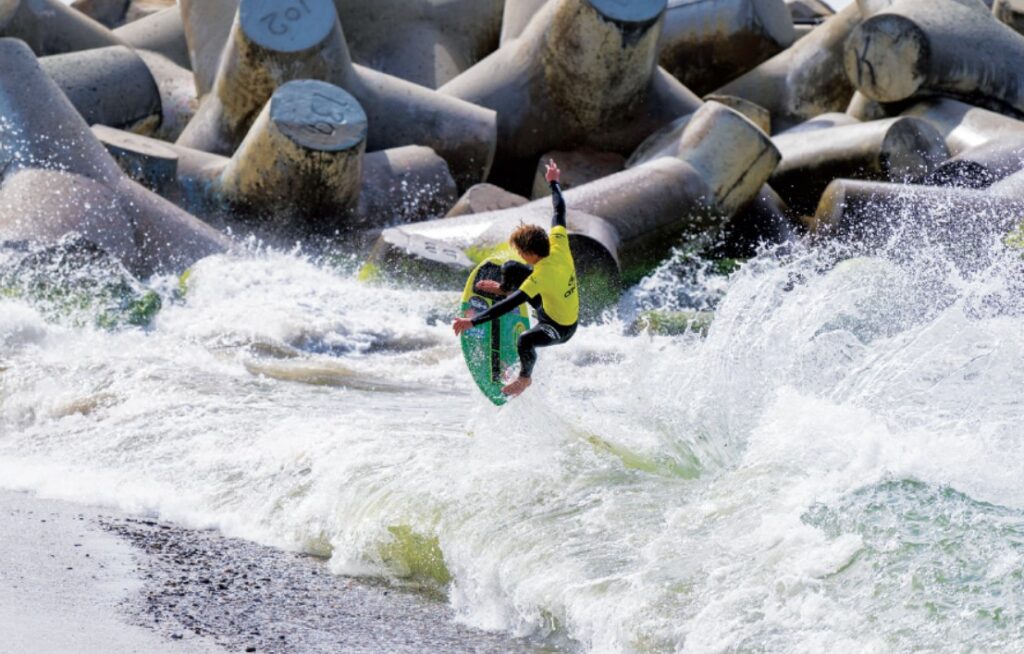 SKIMBLAST This is a shot of men's pro winner, Lucas Fink, from Brazil, on July 15. PHOTO:Matthew C. Folsom
---
Good Idea
Free Jazz Improv Class
In this Dec 12 class, San Francisco-born trombonist Natalie Cressman will explore the process of improvisation, leading participants through concepts over well-known standards, with the aim to deepen their understanding of the song and build a strong foundation of form, time, and how the melody interacts with harmony.
Kuumbwa Jazz Center & Streaming 6pm www.kuumbwajazz.org
Good Work
Farm Discovery gets $100K from PG&E
This grant, one of five issued by the utility, will help Farm Discovery advocate for regenerative farming that supports biodiversity, conserves water, improves water quality, sequesters carbon and is socially-just. "Grant funding will be instrumental in enhancing the biodiversity of our organic fields through regenerative farming practices, on-farm education with local schools, and cultivation of native plants with volunteers," said Farm Discovery's executive director, Jessica Ridgeway.
Quote of the week
"Adulthood is saying 'But after this week things will slow down a bit.' Ad infinitum"
–anonymous