Being a music promoter is like being a skier or farmer. You might get too much of what you want and it kills business, or too little.
Their livelihood can be made or broken by the weather, the competition, the ticket prices and the temperament of the acts they book.
I was part of the team that brought Ben Harper to the Santa Cruz Blues Festival and we took a beating with about a half-full audience. It was reportedly the first time in his career that Harper didn't sell out a show. He still got his paycheck. I lost my house.
But I have no hard feelings. Harper was one of the first rock stars I interviewed while I worked at the Mercury News and his first album had just come out. He was playing a brew pub in San Jose for radio station KFOG-FM.
He was still living at his parent's house in Claremont when we did the phone interview, and he told me that if I was ever up after 2AM to give him a call because he had to stay awake for early flights to Australia, where he was big.
Knowing that there was room to play soccer at the outdoor venue, Harper put on a memorable show, adding an hour to the scheduled setlist and giving fans one to remember. The band Was Not Was did the same thing, adding an hour to their set while fans were walking in.
We were trying to appeal to younger fans but took a beating because the band MGMT siphoned them off with a CIvic gig the same night.
Those sets may not have eased all of the pain of losing my residence, but they were among the finest hours of music I've heard.
So it is for promoters like Michael Horne, who brings in the three-day Mountain Sol Festival this weekend, and Britt Govea, who brings Sun Ra's Arkestra to the Rio Sunday. They take big risks so we can see our favorite artists.
These aren't big corporate entities. They are music fanatics like me and you. Go support them.
Brad Kava l Editor
Photo Contest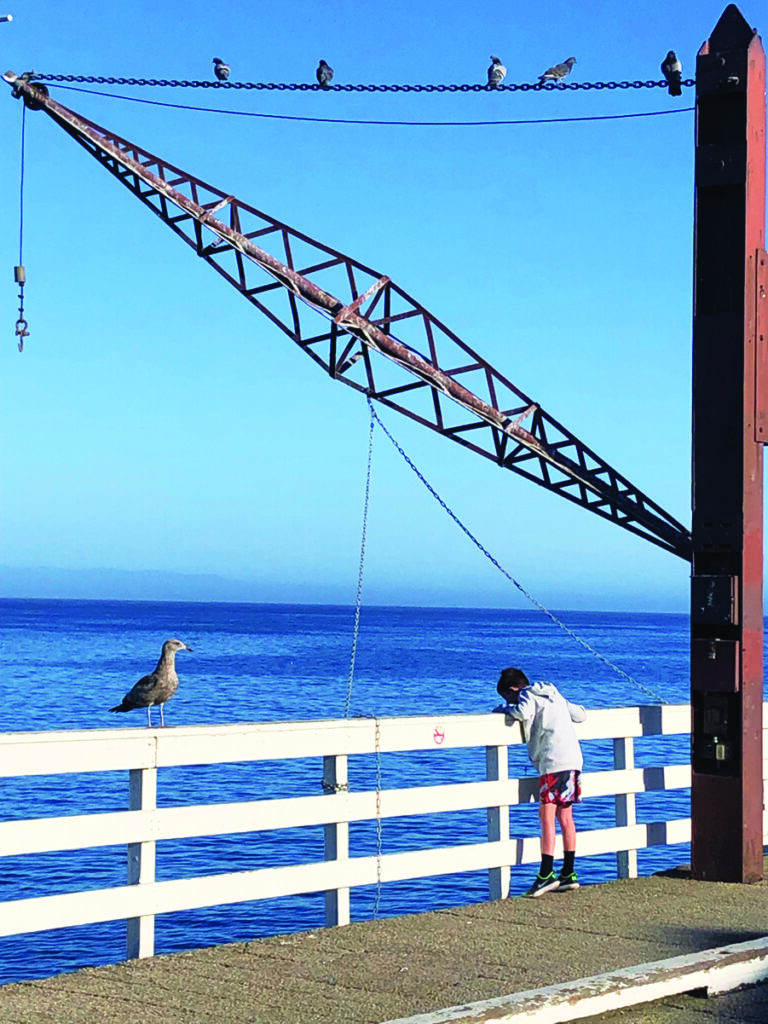 Good Idea
Last week, the U.C. system awarded U.C. Santa Cruz's Institute of the Arts and Sciences (IAS) $2 million to develop an art exhibition that advances climate resilience and social equity. Rachel Nelson, director of the UCSC Institute of the Arts and Sciences, will be teaming up with Ocean Science Professor Ari Friedlaender on the $2 million grant project to develop a traveling art exhibition that will connect climate change impacts on whales and other marine animals with the precarity of vulnerable human communities.
Good Work
California State Parks wants the public to weigh in on the future of Seacliff and New Brighton State Beaches to help protect these beaches from the impacts of climate change, such as sea level rise and extreme weather. Residents are invited to take an online survey to share information on preferred recreational activities and what they value when visiting the parks. Weigh in at: SurveyMonkey.com/r/ZZZH2BG
Quote of the Week
"Most propaganda is not designed to fool the critical thinker
but only to give moral cowards an excuse not to think at all."
—Michael Rivero