Editor's Note
When I saw the movie "An Inconvenient Truth" in 2006, about global warming, climate change or the worst horror in the world, depending on your choice of words, I thought, "It can't happen here. We'll figure a way out of it."
Now, I'm reading a cover story about devastating fires, while looking out windows everywhere I go or where my friends and family live, and seeing a devastating truth. It's happening. Now. All over. Just as predicted.
For about a decade deniers from Rush Limbaugh to Franklin Graham told their followers it wasn't happening, or don't worry, God's in control. Some told us that alternative fuel sources were worse for the environment, while others claimed the economy was more important than our delusions of climate change.
Well, here it is. Not to ruin your day, but where do we go from here?
The most depressing line in our cover story was from our Governor: "We live in this new reality," Gov. Gavin Newsom said at a recent Cal Fire event, "where we can't necessarily attach ourselves to some of the more predictive models of the past because of a world that is getting a lot hotter, a lot drier and a lot more uncertain because of climate change."

I'm serious here: I have no good answers. We are Good Times and as such, often try to be positive. We are also a community voice. Why don't you let us know how you are handling this more than inconvenient truth, this devastating world change. Drop us a line and we'll save a page for your answers.
What do you tell your kids? What are you doing to make positive change? Do you have hope and if so, why? How do you not give up? And is there any hope for the world to come together and fight this beast, like they do in science fiction movies with happy endings?
Send your thoughts. Let's share them with the whole Santa Cruz community. Extra credit for anyone who sees something good in all this.
Good Idea
Beginning September 1, 2023, the Santa Cruz Metropolitan Transit District (SCMTD) will accept applications to fill two vacancies on its METRO Advisory Committee (MAC). Applications must be submitted by September 30, 2023 to be considered. The MAC operates in an advisory role to the SCMTD Board of Directors on policy issues related to customer service, bus operations, strategic planning and community needs, among other topics. The Committee meets quarterly and appointees serve a four year term. Please visit scmtd.com/mac to learn more or submit an application. For questions, contact METRO at (831) 426-6080 or email at [email protected].
Good Work
In light of the recent devastating wildfires that blazed across Maui, Hula's Island Grill and Pono Hawaiian Grill locations are raising funds to support Maui victims. At Hula's, all proceeds on Mondays through October will go to Hawai'i Community Foundation. Meanwhile, Pono is selling Mauia merch, with 100% of funds going to that same foundation. Stop by either establishments to learn more.
Santa Cruz METRO will drive you free to the Watsonville Fairgrounds for the County Fair from Sept. 13-17.
METRO has created a special route, Route 79F, that will provide free daily service to the Watsonville Fairgrounds.
Service will depart from the Watsonville Transit Center on the hour from noon – 10pm on weekdays and 10am – 10pm on weekends and will offer a return trip from the County Fair at :25 past the hour from 12:25pm – 10:25pm on weekdays and 10:25am – 10:25pm on weekends.
For more information on taking METRO to the County Fair visit https://scmtd.com/en/routes/county-fair or for details.
Photo Contest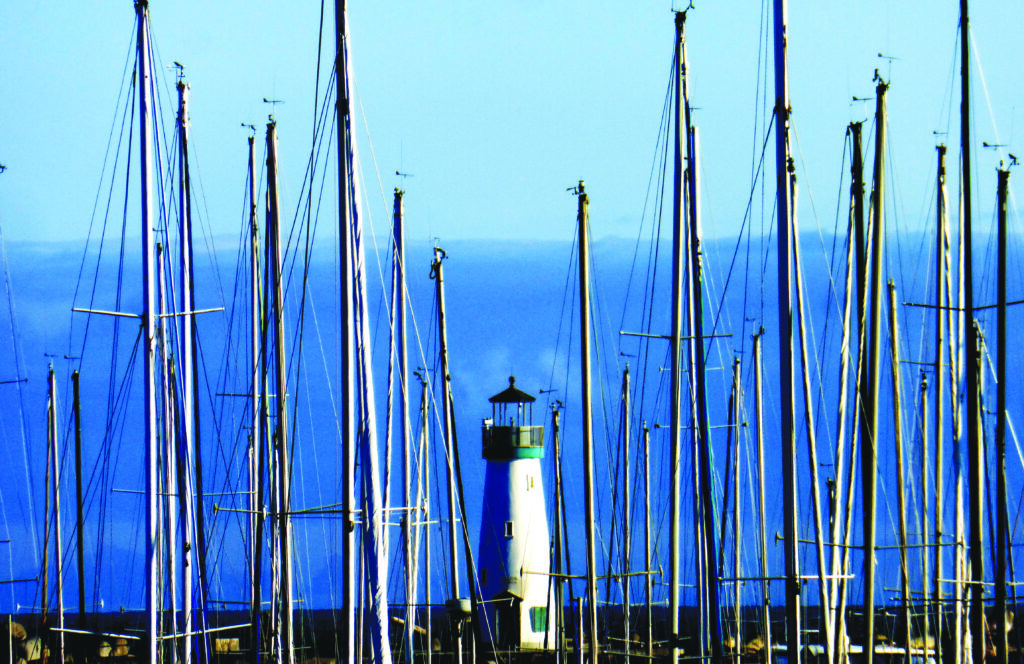 Quote of the Week
"Under capitalism, man exploits man. Under communism, it's just the opposite." –John Kenneth Galbraith