THURSDAY
COUNTRY
LAITH
Laith is a Texan songbird with a true country twang, and his songs run the emotional gamut, from uptempo ditties that are sure to get a linedance started to emotive barnburners. His most recent album, Lightning, features catchy drum beats and deft musical solos, and songs like "Song for Levon" that pay homage to the greats that have clearly informed Laith's music—perhaps Levon Helm and The Band sit like saintly advisors on Laith's shoulder. His songs are always surprising, and his playful lyrics are unexpected and intimate. JESSICA IRISH
INFO: 8pm, Crepe Place, 1134 Soquel Ave, Santa Cruz. $10. 429-6994.

COMEDY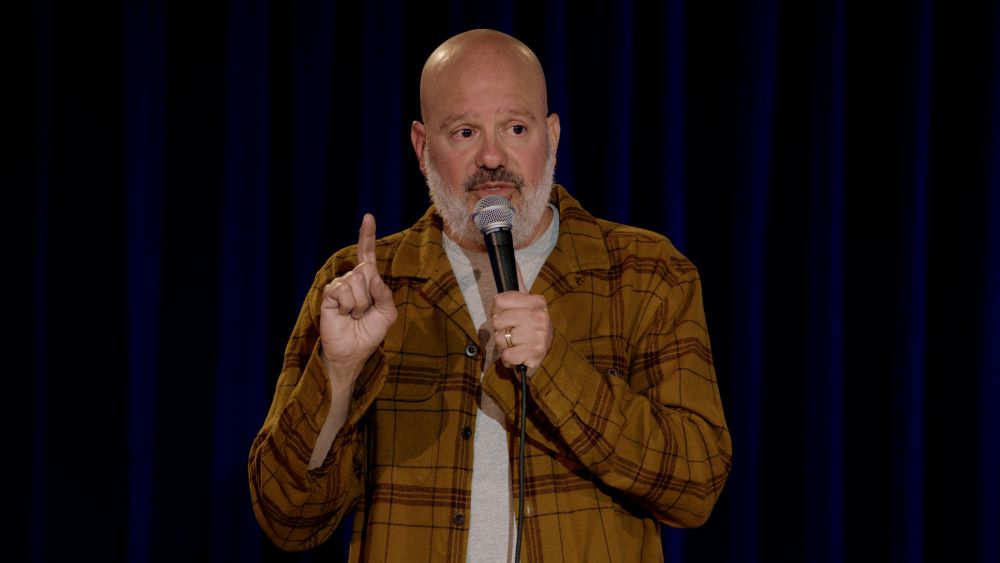 DAVID CROSS
The first thing David Cross wants people to know is that if they only know him as Tobias Fünke from the show, Arrested Development, then they definitely don't know David Cross. While the veteran comic has made a career of playing lovable–and sometimes even wholesome–characters, his stand-up is fast, sharp and hilariously riddled with adult themes and language. On his 2022 special, I'm From The Future, religion, anti-vaxxers, politics and even the Holocaust are all fair game. But if there's one thing Cross will want audience members to take away from his show, it's merch, so bring some spending money. MAT WEIR
INFO: 8pm, Rio Theatre, 1205 Soquel Ave., Santa Cruz. $46.62. 423-8209.
FRIDAY
DANCE
THE NIGHTMARE BEFORE NUTCRACKER
For anyone already feeling burnt out on the same old holiday stories year after year, the Santa Cruz City Ballet is mixing it up. As Halloween weekend arrives, the dancers present "THE Nightmare Before Nutcracker," a performance that asks the chilling question, "What if the rats win?" The brand new, original production reimagines Tchaikovsky's classic Christmas ballet in spooky fashion, playing out some worst-case scenarios involving a Rat Queen triumph in an inverse Land of Sweets. The story consists of dances spanning multiple genres, and audience members are encouraged to come in costume for a contest and treats—maybe even a sugar plum. The are also showtimes at 1pm and 4:30pm on Saturday. ADDIE MAHMASSANI
INFO: 7pm, Scotts Valley Performing Arts Center, 251 Kings Village Road, Scotts Valley. $22.50. 466-0458.
BLUEGRASS
POSSESSED BY PAUL JAMES
For 18 years Konrad Wert has been Possessed by Paul James, his American folk singer alter-ego. Possessed is the correct word, as Wert's music sounds otherworldly although it's firmly rooted in bluegrass, folk, country and even punk rock. Songs like "Hurricane" contain as much fire as a traveling preacher's sermon. His 2013 album, There Will Be Nights When I'm Lonely, broke out into number 12 on Billboard's Country/Bluegrass chart and was featured on NPR, MTV and even CMT. His 2020 documentary, When It Breaks, was an honest and raw depiction of the struggle he had choosing music over his prior career, teaching special education. With Wert's own brand of songs about life, society and protest, it's hard not to think he's possessed by Woody Guthrie. MW
INFO: 8pm, Lille Aeske Arthouse, 13160 Highway 9, Boulder Creek. $35adv/$40door. 703-4183.
LATIN
LA MISA NEGRA
Start off Halloween weekend on the right foot with a night of cumbia, Afro-Latin beats and plenty of dancing. Hailing from Oakland, La Misa Negra is a seven-piece powerhouse of sound that delivers booty shaking grooves with infectious energy that will make even the shyest of dancers want to hit the floor like nobody's watching. La Misa Negra has shared bills with everyone from Stevie Wonder to SZA, George Clinton, Ozomatli and more. Opening the night up is the Bay Area's own emcee, Deuce Eclipse (ex-Zion I crew) who combines real life themes with party beats for timeless hip hop tracks. MW
INFO: 9pm, Moe's Alley, 1535 Commercial Way, Santa Cruz., $20/adv, $25/door. 479-1854.
SATURDAY
ELECTRONIC
BEATS ANTIQUE
What do you get when you cross belly dancing with dubstep? That's one of many questions a Beats Antique show answers. Formed in 2007, the Oakland-based group puts on a live spectacle like no other, blending Middle Eastern fusion with the percussive intensity of a rave and the performative spirit of Burning Man. Zoe Jakes is known to enchant crowds for hours with her take on belly dance, which incorporates tango, Indian dance, popping, ballet and more. There is a brass section; there are aerialists; there are glitch beats, Afro-rhythms and bejeweled masks. To call this group "experimental" is only to scratch their shimmering surface. AM
INFO: 9pm, Catalyst, 1101 Pacific Ave, Santa Cruz, $39.50. 713-5492.
HALLOWEEN PARTY
MUSEUM OF THE MACABRE: AN EVENING OF CREATURES, CAVES, AND COCKTAILS
The Santa Cruz Museum of Natural History is getting a makeover–a SPOOKY makeover! This All Hallow's Eve celebration includes a costume contest (there's a theme, so start thrifting and sewing now), a screening of the cult classic Tremors, interactive exhibits featuring the creepiest elements of the natural world, and—last but never least—curated cocktails, vegan Venezuelan noshes from Areperia 831, and delightful beers from Discretion Brewing. If it can be found in a dank and dreary cave, it will probably be a part of this night; outdoor exhibits will include fungi and fossils and small animals that crawl in the night (oh my!). JI
INFO: 6pm, Santa Cruz Museum of Natural History, 1305 East Cliff Drive, Santa Cruz. $15-$30. 420-6115.
MONDAY
JAZZ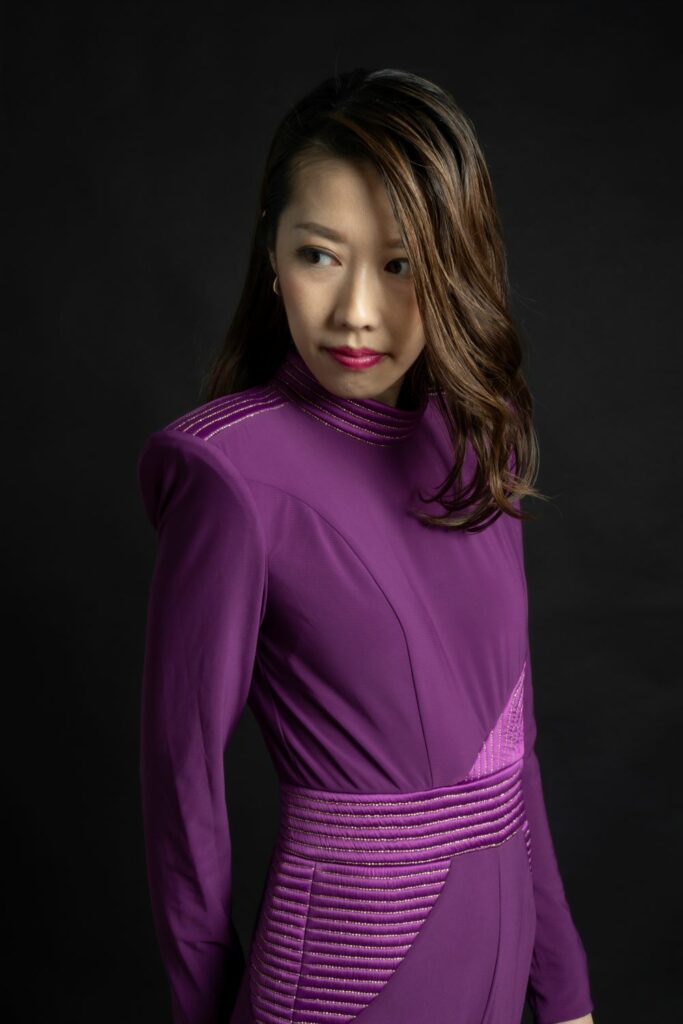 MIHO HAZAMA
Composer and bandleader Miho Hazama could be considered a modern practitioner of "third stream" music, the term used for combining classical music and jazz. Hazama studied classical composition in her native Japan and started her career with an eye on becoming a film composer. Then she took a fruitful detour into jazz, and moved to New York in 2010 to study at Manhattan School of Music, where she formed a 13-piece jazz-classical orchestra that was the first version of her current ensemble, m_unit. Nominated for a Grammy in 2019, she was cited by jazz bible Downbeat as one of its "25 For the Future." DAN EMERSON
INFO: 7 pm, Kuumbwa Jazz Center, 320-2 Cedar St. $47.25/adv, $52.50/door. 427-2227.
WEDNESDAY
ROCK
MELVIN SEALS & JGB
Deadheads around the world suffered a serious gut-punch in the mid-90s when Jerry Garcia and his frequent collaborator John Kahn died within a year of each other. But the Jerry Garcia Band—one of Garcia's many musical side projects—survived in the skillful hands of Melvin Seals, who plays in town Wednesday and Thursday. As the member of the band with the third-longest tenure, the keyboardist has carried the torch for the past 18 years. He plays his organ with irrepressible joy and one of the best smiles around, keeping the soul of one of music's most cherished communities groovy and bright. AM
INFO: 8pm, Felton Music Hall, 6275 Hwy 9, Felton, $50/adv, $55 door. 704-7113.