As a kid, Juan R. Fuentes liked to hang around with the braceros close to his Castroville home. These farmworkers would spend hours picking, plucking, snipping, cutting, digging and watering fields laden with DDT; some had threadbare bandanas to cover their noses and mouths. Fuentes was inexplicably drawn to these men. He recalls watching a man carve a bird from a wood block.
Eugenia Rentería's 2023 short film Strawberry Picker—the world premiere happens Saturday, March 4, at the Mello Center with special guests Juan Fuentes, director Eugenia Rentería and producer Maria Cano—captures Fuentes reflecting on that moment with intimacy. It happened in the early '60s, but it was the epiphany of a lifetime.
"It was magic to me," Fuentes says through tears. "Because I love to carve."
Fuentes began working in those same fields when he was in middle school. It was the only life he and his 10 siblings had known.
Watsonville High didn't allow Chicanos to take fine arts classes, so Fuentes had to wait until college to delve into his passion.

"I had no idea what the hell I was going to do; I just knew this was my place," Fuentes recalls. "I could do something here."
The "here" Fuentes speaks of is the arts building at San Francisco State, where he found a new and wonderful reality. He was able to carve as much as he wanted.
Strawberry Picker starts with the beginning of Fuentes' life. Still, it centers on the artist's contribution to "Watsonville Brillante," a 12,500-square-foot mosaic mural installed on the exterior of the Civic Plaza parking garage in downtown Watsonville. Spearheaded by local artist Kathleen Crocetti, the massive public artwork features several artists, but Fuentes' "Mayan Warrior," one of four vertical 1,200-square-foot pieces he designed, was the first. A Mayan god is depicted on the top. Below, a young man, hunched over, works in a field picking strawberries; though the face is strategically shadowed, Fuentes says it's "almost a self-portrait." A line of barbed wire runs across the horizon above the fieldworker's head, denoting "the border" and "our people's migration from Mexico" to the United States. "Mayan Warrior" mirrors the struggles and reliance of Fuentes' life and the Chicano community—the line between art and life is blurred; it's autobiographical, political and symbolic.
"People can see [the mural] and make their own connections," Fuentes says. "It's not only for my family, it's for the people [in Watsonville] to reflect on."
Strawberry Picker is a 20-minute portrait of Fuentes and his seminal mosaic mural, but it also embodies the spirit of the Watsonville Film Festival.
"It's important to select inspiring films that connect with what's happening in the community," says Consuelo Alba, co-founder and director of the WFF. "We select films about ordinary people overcoming significant obstacles to do the extraordinary."
Alba looks back on last year as one of the event's most poignant iterations yet. In addition to celebrating its 10th anniversary, it also marked a time when the world was slowly coming out of the pandemic and returning to in-person events. The festival's hallmark event featured a showing of Real Women Have Curves for its 20th anniversary. The film's screenwriter Josefina López spoke about the importance of the movie as a landmark—the film was accepted into the National Film Registry shortly after the festival.
"There was electricity in the room," Alba recalls. "So many people, women specifically, can relate to the story; the film was ahead of its time regarding body acceptance and positivity. [López] said Watsonville was the first festival to honor [the film]."
Comments like that are the payoff for Alba. WFF is painstakingly intentional about every selection it makes and ensuring everyone has access to the films, which is why this year, the entire festival is available on a pay-as-you-can basis.
"We want to make sure the entire community can see this amazing program," Alba says. "WFF uplifts Latino voices, Latino stories and Latino artistry."
Forever Serna
Pepe Serna doesn't like to say "no." Even if his name doesn't ring a bell, there's a good chance you've seen him in a few of the 400-plus film and television appearances he's made over the last 50 years. In Scarface, Serna played Tony Montana's Cuban drug dealer buddy, who meets his gory demise on the wrong side of a chainsaw. In Car Wash, Serna appeared alongside George Carlin and Richard Pryor and in the comedy classic The Jerk, he played "Punk #1" in an early scene with Steve Martin. The prolific character actor played Edward James Olmos' brother on the run in The Ballad of Gregorio Cortez—Serna also joined OImos in the cult classic American Me.
There have been some awards, too. Serna scored a special Screen Actors Guild Heritage Achievement Award for all the character roles he played "when Latino actors didn't make it into Hollywood films." He also received the prestigious Estrella Award for Arts & Culture from the Orange County Hispanic Chamber of Commerce.
At 78, Serna says he's experiencing a "rebirth." He recently wrote and performed a one-person show and planned to take it on the road. Serna also has a couple of movies in the can and begins shooting another film this month.
"The [filmmaker] asked, 'Do you work on Saturday and Sunday?'" Serna says. "I said, 'Every day [I'm working] is Saturday, Sunday or Christmas!'"
While he's in town, Serna will also teach some improv classes to Pajaro Valley Unified School District students.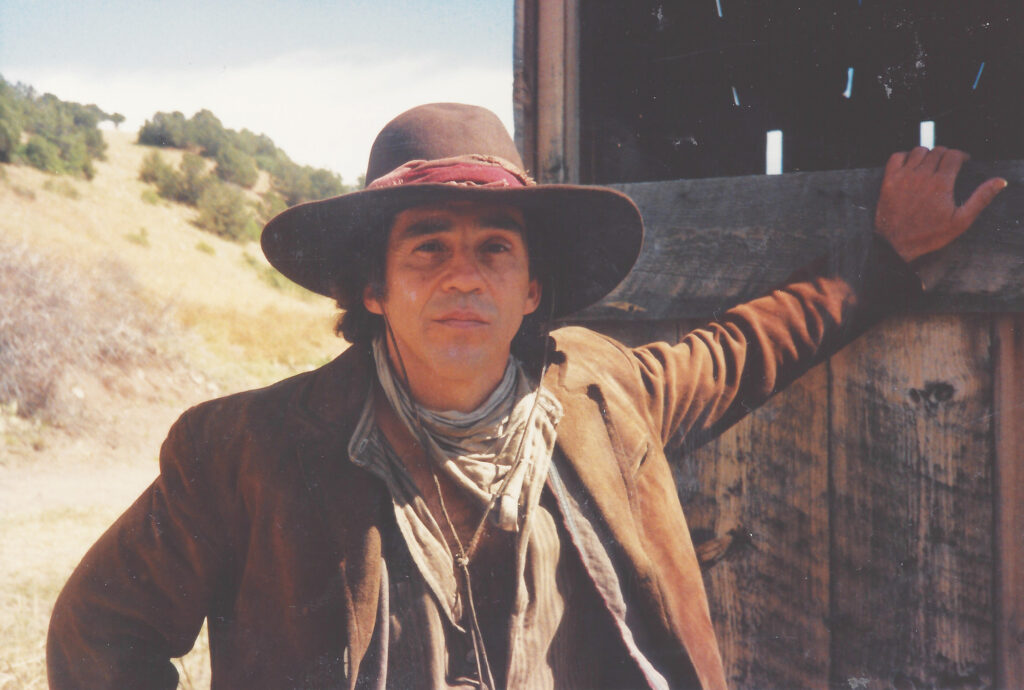 How do you teach improvisation?
PEPE SERNA: We've all been doing [improvisational acting] since we were born. We don't know what our next step will be or what the next word out of our mouth will be, depending on who we are talking to. We don't know what question the teacher will ask or what a friend will ask or tell us, so we're already improvising every day.
In Oaxaca, [Mexico], they shake hands by sticking their hand out and not touching the other person's hand; they just keep it an inch apart. They feel the energy between them. So, we start with that [in my class], then I go into "the mirror exercise." [Students] stand 12 to 20 inches apart and stare at each other. It's hard not to laugh if they're kids or uncomfortable. They just look at each other for as long as they can, then one [person] starts a movement—if I move my right hand to my chest upward, my partner will move their left hand; we're mirroring movements, slowly, not fast, we have to be in sync. There are a lot of different games.
What was the most challenging role of your career?
The toughest was creating my one-person show, [El Ruco Chuco Cholo Pachuco], and all the characters I created. Even though I wrote them, I have to remember everything I wrote: El Ruco Chuco Cholo Pachuco, a zoot suiter who got railroaded into prison in 1942. Then, all his imaginary offspring go to prison, every different generation. So, I had to write and then perform all those different characters and different times.
What inspires you?
I was born to do this. I love performing and enticing people into conversations. If I'm at the mall, I'll jump into a family's conversation, especially if they have kids, and say something that triggers me as I pass by—something usually that has humor, something that's going to lighten their load. I love to do that. And it usually works. In improv, it's called the "Yes/And Adjustment," which means keeping an open mind to new ideas. Einstein said, "Imagination is more important than knowledge."
How does Hollywood treat Latinos in your personal experience?
We don't really get treated at all. I disprove that statement because I've done so much, but I didn't get to do many of the stories I could have done when I was younger because they didn't tell our stories. And if they did, they had a Caucasian guy writing the story, not somebody that knows or lived our story, breathed it, eaten it, slept with it, woken up with it.
You've been married for over 50 years. What's your secret?
George Harrison's wife, Olivia, was asked how she stayed married, and she said, "It's easy; you just don't get divorced."
For us, we've been very compatible. [Diane] created me as a visual artist. I didn't know I could do that until she encouraged it. She saw my doodling and art that I started while shooting a film in Santa Fe. I got some watercolors and acrylic paints and started painting. And she loved it. How do you encourage? By encouraging people with the "Yes/And," you can create miracles. We're not in a contest. Even with our spouses. It's not 50/50; it's 100/100. You have to be willing to give it all, all the time. We're all different. We're together all the time. It's going to be 54 years on March 18. They took me to her door the second day I got to Hollywood. My friend from Acapulco was there with me, and he was a friend of hers. Six months later, she came to one of my [improv] workshops and invited me home. I never left.
It's all about being kind to each other and waking up the next morning, not worrying about anything negative that happened the day before.
You're in Flamin' Hot, a movie due out this year about the origin and popularity of Hot Cheetos directed by Eva Longoria.
It's a feature-length film, and I play the grandfather. I couldn't do as much as Eva wanted me to—she's from my hometown in Corpus Christi, Texas. I've known her since she started, and now, she's running her own company. It's incredible what she's done.
It's a small part, but I've never looked at parts as being small. There are no extras in this life. Everybody is just as important as everybody else. Not that I hate the star system, but maybe I do. I don't like what it pretends to be. Everybody's just as important as everybody else. That's my mantra to the kids: You're not in competition with anybody else. Your race is only with yourself.
What's one of the most difficult decisions you've ever made?
I've been pretty lucky, but I had to turn down a part in Desperado that would have had me working with Robert Rodriguez. I had just finished two [television] series with Jennifer Lopez, "Second Chances" and "Hotel Malibu." I played her father.
What's one thing you haven't done that you hope to do in your lifetime?
Have universities and schools come after me for my [improv acting] workshop. I have my memoirs and the documentary—I want to show all the people I've worked with how I've done it, and how I'm still doing it and still have that same passion I did as a three-year-old when I got my first applause.
With the Academy Awards coming up, what's your favorite film of 2022?
I am in the Academy. I just love films. I really liked The Whale—it's amazing what [Brendan Fraser] did. It's exciting to see Latinos getting nominated, like [Ana de Armas] from Blonde. But we have a long way to go. [Latinos] are at the Academy Awards, but we're still serving the food and parking the cars. I want to see more [Latinos].
Opening Night: Honoring Pepe Serna (screening his documentary Pepe Serna: Life is Art and new short film Abuelo; director Luis Reyes will join Serna) Friday, March 3, at 7pm. Free (donations appreciated). Mello Center, 250 E. Beach St., Watsonville. watsonvillefilmfest.org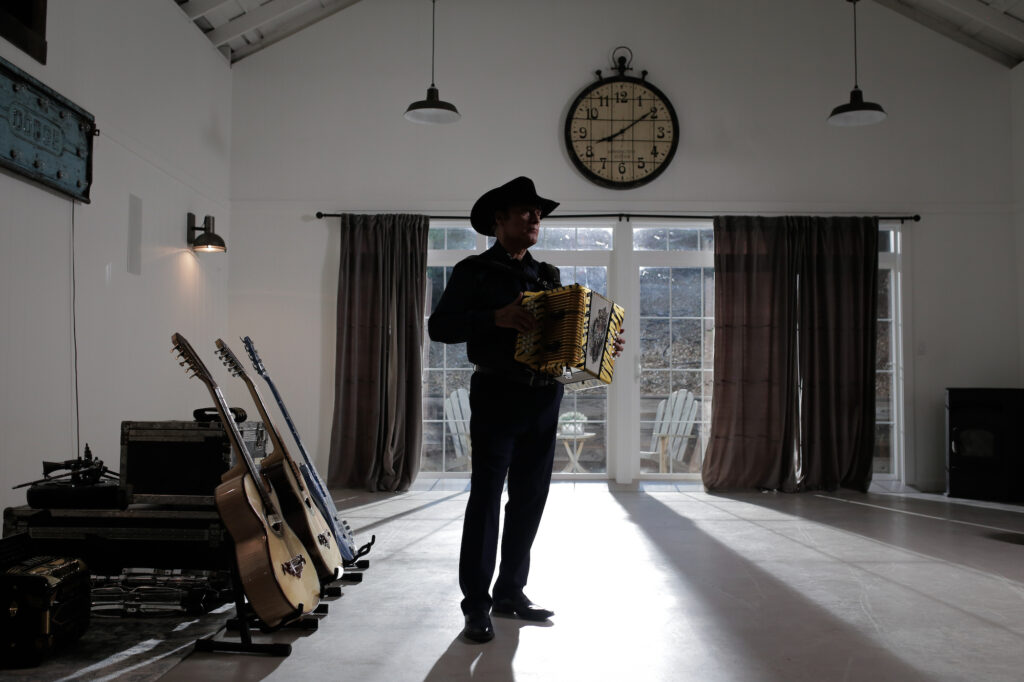 World Premieres
Oaxaca en Santa Cruz: Comida, Medicina and Música – Directed by Megan Martinez Goltz (2023) While finding ways to recover during the COVID-19 post-pandemic era, indigenous elders share how accessing traditions from their homelands in Oaxaca is vital for healing themselves and their communities in Santa Cruz, California. This three-part series explores elements of food, medicine and music and how each carries specific traditions helping to uplift all aspects of life. (10 minutes for each part; Spanish with English subtitles; all ages)
Influenced – Directed by Alondra Zamudio (2023) When Sam, a 17-year-old influencer, quits her online persona, she must grapple with the harsh realities of life. As she navigates the difficulties of her mother becoming ill again, Sam is also in turmoil with her best friends, Emily and Marisa. (13 minutes; English; all ages)
Living In Exile: Carlos Mejía Godoy – Directed by Jon Silver (2023) Forced into exile and living in California, Carlos Mejía Godoy is a legendary musician and poet of Nicaragua's Sandinista Revolution of the 1970s and 1980s. Mejía Godoy shares his music, poetry and paintings as he reflects on Nicaragua's historic fight for liberty and the betrayal of the original Sandinista Revolution. (14 minutes; Spanish with English subtitles; all ages)
Los Tigres del Norte: Historias que contar – Directed by Carlos Perez Osorio
The legendary Norteño band came to San Jose with nothing in the 1960s and rose to sell more than 60 million records, winning six Grammys and 12 Latin Grammys along the way. Co-presented by the Mexican Consulate of San José. (105 minutes; Spanish with English subtitles; ages 13+)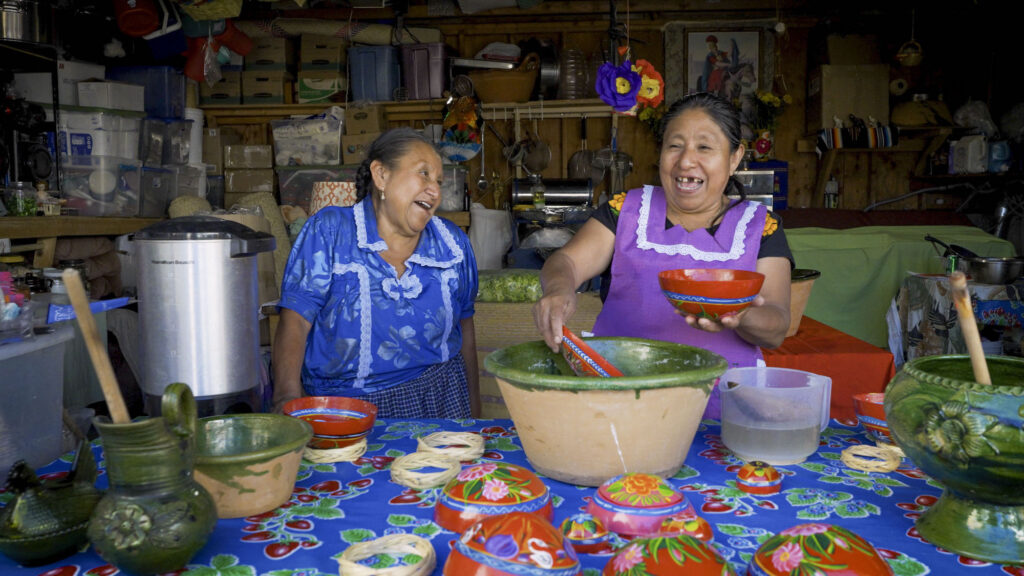 Local Connections
Sansón y yo – Directed by Rodrigo Reyes (2022) Award-winning documentary film presenting a vibrant portrait of a friendship navigating immigration and the depths of the criminal justice system while pushing the boundaries of cinematic imagination to rescue a young migrant's story from oblivion. The family members of the protagonist live in Watsonville. (83 minutes; Spanish and English with English subtitles).
Santos: Skin To Skin – Directed by Kathryn Golden (2022) A film portrait of community activist and seven-time Grammy nominee John Santos, a "keeper of the Afro-Caribbean flame." Rich in musical performances, Santos links the rhythms of his ancestors to contemporary struggles of identity and social justice. Co-presented by Kuumbwa Jazz, Santos premiered at SXSW and won the Mill Valley Film Festival Audience Award. (75 minutes; English; all ages)
Eternidad – Written and directed by Gabriel J. Medina (2023) In this local short film fusing horror and magical realism, a disoriented woman stumbles into an eerie bar and accepts an odd challenge from a blind man. She then finds herself trapped in a performance that may never end. Produced by Watsonville filmmakers Alejandro Santana Jr. and Shadé Quintanilla at El Teatro Campesino in San Juan Bautista. (8 minutes; English)
The Watsonville Film Festival in-person/online screenings and special events begin March 3 and run through March 12. Free (donations appreciated). watsonvillefilmfest.org