I caught the Santa Cruz Symphony's "Movie Night" last Saturday –part of its pops program–and I was blown away, not just by the level of the performance, but by the low attendance.
The Civic was three quarters full for a show that should have sold out several nights.
The music was phenomenal, truly family friendly and not the least bit schlocky, which was a worry when the program included themes from James Bond, "Star Wars," "The Pink Panther," "Batman" and "Up."
The level of musicianship from a nearly 100-person orchestra was phenomenal in bringing out the depth of movie composers who may be overlooked compared to the masters traditionally covered by the symphony. Maestro Danny Stewart was theatrical and friendly with light-hearted explanations that won over my VIP guest, Parker, 7, who was seeing his first symphony.
"The violins bring out the light and the drums bring out the dark," he said as he reviewed the show. I don't know if he's ready for extended classical works, but we would definitely see this same show again, if there was a second performance.

And I hope there will be many, many more geared to audiences of all ages. Yeah, I know kids can't help asking questions during the music, and yeah, they drop popcorn all over the floor, but the joy this music brought to a first-time listener was one of the highest moments of my life. Now, should I also bring him to a Dead show?
One last note: how about more videos to accompany the movie scores? They had one for Charlie Chaplin's "Smile" from "Modern Times," but more video could bring out more of the computer-raised generation.
Good Times has another new editor, Jeanette Bent, who has a seriously diverse background. Here is her introduction:
As a journalist and Santa Cruz native, I've always revered the Good Times. I grew up working at the now defunct Gangplank newspaper at Harbor High School before studying print journalism at Cal State, Long Beach, where I also held down city and managing editorship at the school's daily and monthly publications, respectively. During this time, I had a stint working as a correspondent for my school's paper and magazine in Aix-en-Provence while abroad in France, before moving to New York City on an internship at Dance magazine.
Here's where I should probably note that I've always simultaneously maintained a career in journalism as well as performance art, namely dance and aerial arts – the latter a skill I picked up while choreographing for a resort in the Caribbean, where I also met my now husband… very Dirty Dancing. Moving back to NYC and taking a job as the copy, then production editor at Movmnt Magazine, I decided to focus on performance art, which is primarily what I'm known for in Santa Cruz. The serendipitous nature of my role now as managing editor lies somewhere between my extensive journalism background and my former aerial studio, Aerial Arts Santa Cruz. As I write this from the Good Times' office, I look out the window over the San Lorenzo River where I dangled off the Soquel bridge as an aerialist a mere six years ago. I'm thrilled to leverage my deep knowledge and resources of this eclectic area to better serve our community. And you never know where me or my merry performers might just pop up!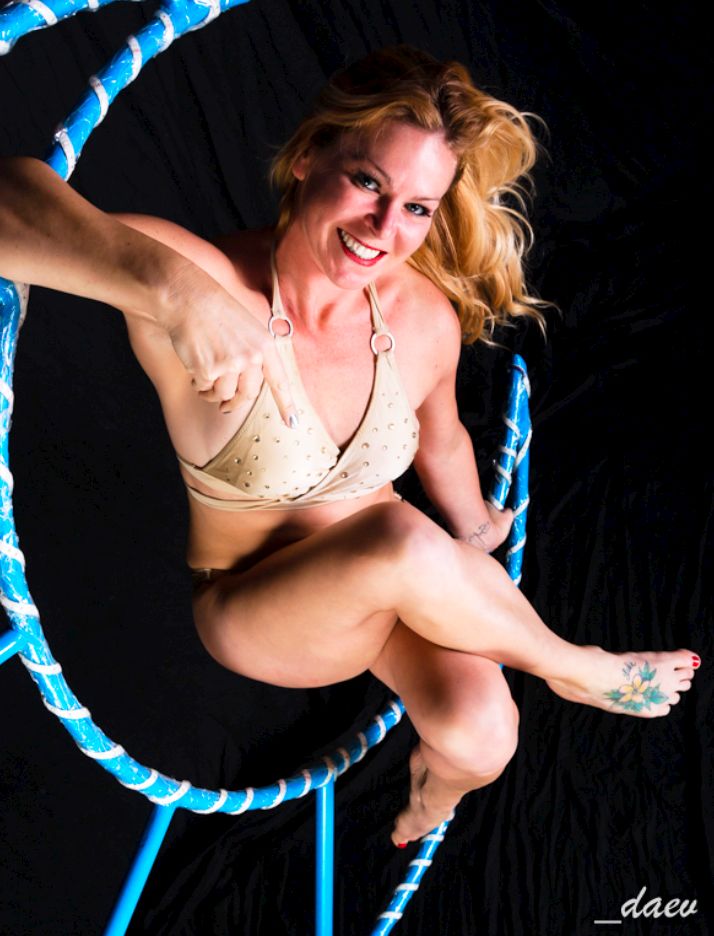 Brad Kava | Interim Editor
Jeanette Prather | Managing Editor
---
Photo Contest
HAWK WITH GOPHER SNAKE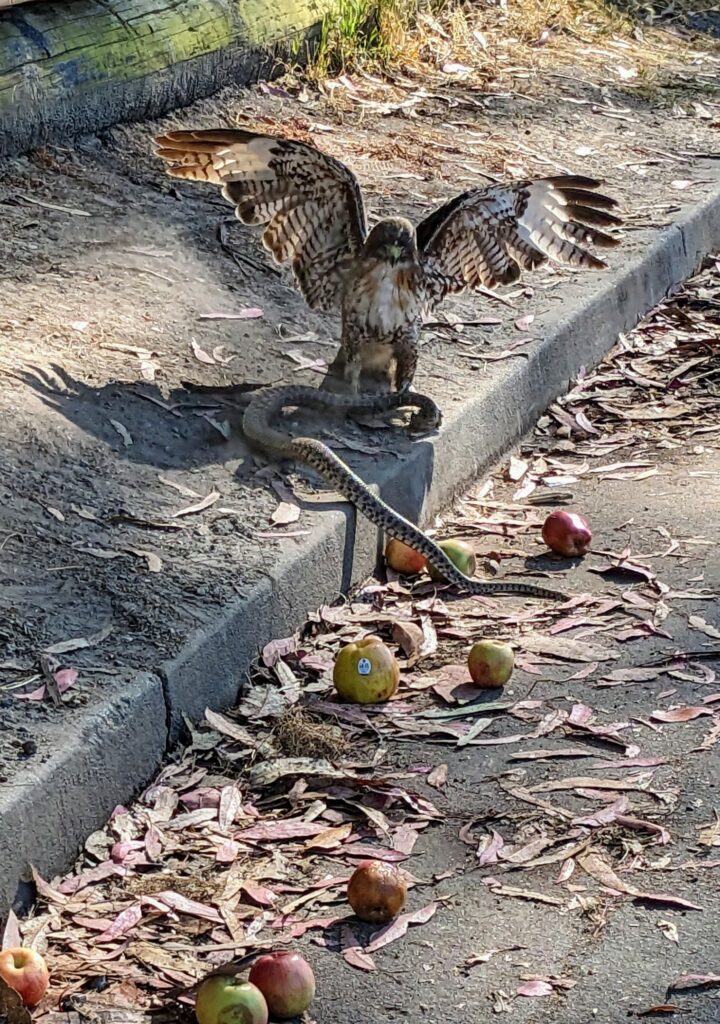 ---
Good Idea
Wilder Ranch Park is celebrating the communities and cultures of the region this Saturday from 11 am to 4 pm. There will be live music and dance performances, collaborative art opportunities, speakers from Santa Cruz County, games, food trucks, tours of the historic complex and more. The celebration is part of State Parks Week, a collaboration between State Parks, Friends of Santa Cruz State Parks, Santa Cruz County Black Health Matters Initiative, the Amah Mutsun Land Trust and more local organizations. The event is free.
Good Work
You might have noticed the holdups caused by construction if you travel between 41st Avenue and Soquel Drive: the construction won't let up anytime soon, but it's all going to the good cause of making biking and pedestrians safer. The project is an effort to create a new bicycle and pedestrian overcrossing at Chanticleer Avenue, all part of the broader Highway 1 Corridor Project that's building pathways between Santa Cruz and Aptos. For this week expect slowdowns during the day and evenings, with the full schedule here: sccrtc.org
---
Quote of the Week
"The job of the newspaper is to comfort the afflicted and afflict the comfortable."

– Mr. Dooley, 1902