Beth McCullough and her son Journey Legen came to the emergency shelter at Cabrillo College in Aptos on Thursday night when the shelter they hoped to stay in Santa Cruz filled up.
Originally from Bakersfield, both are homeless. They were among 10 people who were turned away from other shelters.
The pair said they were thankful for the respite from the heavy rain that fell all night Thursday and most of the morning on Friday.
"It was really stormy out last night," McCullough says. "This was such a blessing to have this open up."
McCullough and Legen sat at a folding table Friday afternoon, eating sandwiches from nearby Erik's Deli.

They were among roughly 10 people who availed themselves of the shelter Thursday night, where they had access to showers, bottled water, breakfast, and lunch, both provided by nearby Twin Lakes Church.
Darcy Pruitt, managing the shelter, said 45 beds were available. It was set to close Friday at 6pm as Watsonville lifted evacuation orders.
Arnold Granados, 71, stretched out on a cot inside the Crosetti Building at the Santa Cruz County Fairgrounds as he prepared for a night away from the wind and rain.
"I've been homeless for the past six months, so a warm, dry night means a lot," Granados says.
The Veterans Hall in Watsonville was set to close on Saturday morning. However, Santa Cruz County Fairgrounds is expected to remain open, as evacuation orders for Pajaro were still in effect on Friday afternoon.
The San Lorenzo River stayed two feet below what was predicted, and while the Pajaro River was not expected to reach flood stage, officials were closely monitoring it.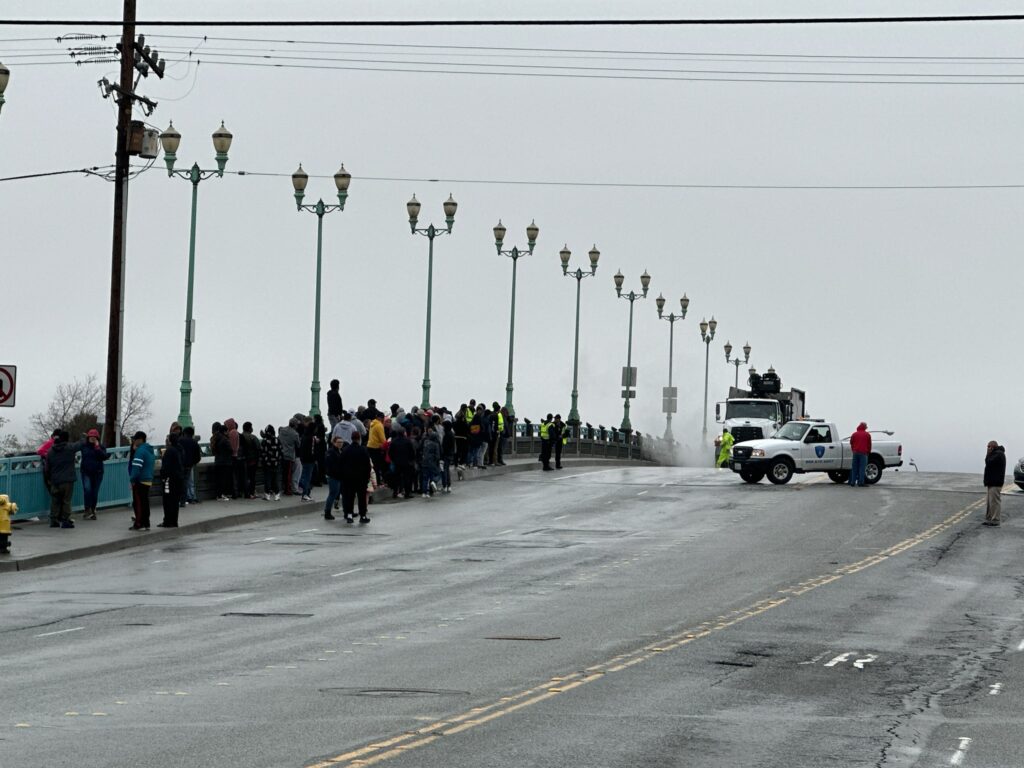 In Watsonville, Corralitos Creek flooded again—as it did during the atmospheric river storms in January—sending water onto Holohan Road and smothering several agricultural fields.
Waters also flowed onto East Lake Avenue and College Road, both closed. Highways 129 and 152 were also closed, tying up Friday commuter traffic for hours.
Current evacuation zones: community.zonehaven.com
Road closures: sccroadclosure.org